SeaWorld attendance falls 4%; PETA attributes drop to 'Blackfish'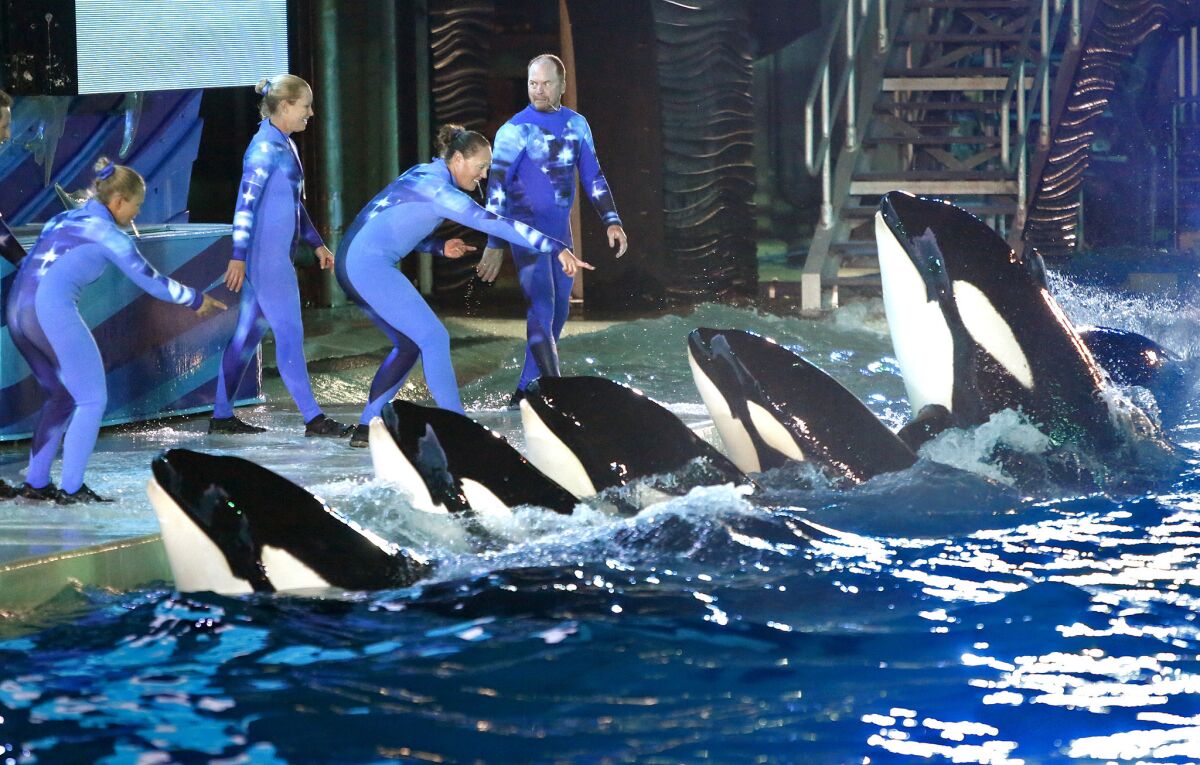 Attendance at SeaWorld Entertainment's parks dropped 4% in 2014, a decline that one animal rights group attributed to a public revolt against the parks following the release of the 2013 movie "Blackfish."
SeaWorld Entertainment Inc., which operates 11 parks and destinations showcasing 89,000 sea animals, reported that the slump in attendance was the main reason for a 6% drop in revenue, to nearly $1.4 billion in 2014.
During a conference call Thursday, SeaWorld executives did not address the movie, which accuses the parks of abusing and neglecting orcas. But Chairman David D'Alessandro and chief financial officer James Heaney noted that the company is launching a campaign in April to change the public perception of the parks.
The campaign will be a "reputational campaign that helps restore our reputation, and it can be described as a campaign about the truth of SeaWorld," D'Allensadro said.
D'Allensadro, who also holds the interim position of chief executive until a new CEO is hired, said the company wants to change the mindset of park visitors, "recognizing that the opposition is not going to stand still as we do this."
As part of that effort, SeaWorld last year announced plans to double the size of its orca environment at SeaWorld San Diego, contribute an additional $10 million to research on the species and establish an independent advisory committee of scientists to oversee its orca program.
Called the Blue World Project, the new orca environment will be nearly double the size of the current facility, covering 1.5 acres at 50 feet deep and 350 feet in length. The new habitat will have 10 million gallons of water, up from 5.6 million.
People for the Ethical Treatment of Animals said the drops in revenue and attendance at the parks are direct results of the release of "Blackfish."
"People who care about animals are disturbed to learn the truth behind captivity at SeaWorld, and abusing animals for profit will soon be something that's relegated to the history books," said PETA's director of animal law, Jared Goodman.
To read more about travel, tourism and the airline industry, follow me on Twitter at @hugomartin
Sign up for the California Politics newsletter to get exclusive analysis from our reporters.
You may occasionally receive promotional content from the Los Angeles Times.