Firms overcharged Californians $1.1 billion during energy crisis, judge says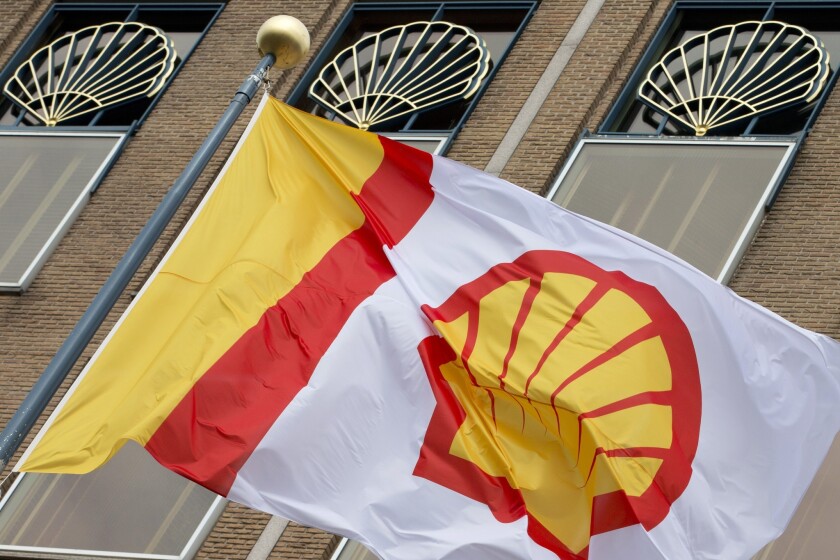 An administrative law judge in Washington D.C. slammed two energy companies, saying they overcharged California consumers for long-term contracts during the state's energy crisis of 2000-2001, with a tab exceeding $1.1 billion, including interest.
"The public was clearly, palpably, seriously harmed by the energy crisis," said Federal Energy Regulatory Commission Judge Steven A. Glazer in a 219-page ruling released late Wednesday that charged Shell Energy North America and Iberdrola Renewables of gouging the state.
Glazer ruled the companies misled state officials over the negotiations of long-term electricity deals, with Shell charging $779 million more than it should have and Iberdrola charging $371 million more.
Shell's contract was "four to six times higher" than they should have been and "two to three times higher" under the contract associated with Iberdrola as customers suffered through a series of rolling blackouts, Glazer determined.
Factoring into the decision were taped recordings of conversations attributed to Shell traders and supervisors in which they likened their actions to during the crisis to taking "candy from a baby."
Iberdrola Renewables spokesman Art Sasse said in a statement: "We are currently reviewing the [judge's] recommendation, but continue to believe that the full commission will accept our arguments and those of FERC staff presented at the hearing."
Based in Portland, Ore., Iberdrola Renewables is a subsidiary of a company based in Spain.
Shell, headquartered in Houston, said late Thursday that it was reviewing Glazer's decision.
See more of our top stories on Facebook >>
"We take our business and compliance with regulations very seriously," spokesman Ray Fisher said. "As this is an ongoing legal matter, we will not be able to make any further comment at this time."
California Public Utilities Commission member Mike Florio praised the ruling.
"After 15 years of fighting in regulatory and court proceedings, we're finally getting relief," said Florio, who submitted testimony critical of Shell and Iberdrola in hearings that ran for more than three weeks in November and December.
Power shortages exacerbated by market manipulation sent electricity prices soaring, which pushed California's two largest electric utilities into insolvency.
The CDWR stepped in as the buyer of last resort in 2001. Some 32 long-term contracts signed with 22 different sellers were part of the original complaint filed by the state, accusing various energy companies of overcharges.
That led to settlements of $7.7 billion in cash and re-negotiations of long-term contracts and $4 billion in shorter-term contracts that went to the California Department of Water Resources. The money has been refunded to utility customers through lower rates.
Shell and Iberdrola are the last two holdouts, Florio said. If the decision stands, the $1.1 billion mentioned in Glazer's ruling would be distributed the same way.
SIGN UP for the free California Inc. business newsletter >>
"There is no timetable for FERC commissioners to vote on Glazer's decision. The parties in Wednesday's ruling have 30 days to file legal briefs and then 20 days to make subsequent filings before commissioners can even schedule a meeting.
MORE FROM BUSINESS
Obama backs FCC plan to give consumers options on cable boxes
In sophisticated shell game, thieves hit Central Valley nut growers
Will SunEdison follow the historical path of technology pioneers — into bankruptcy?
---
Must-read stories from the L.A. Times
Get the day's top news with our Today's Headlines newsletter, sent every weekday morning.
You may occasionally receive promotional content from the Los Angeles Times.