KaloBios fires former Turing CEO Martin Shkreli after his arrest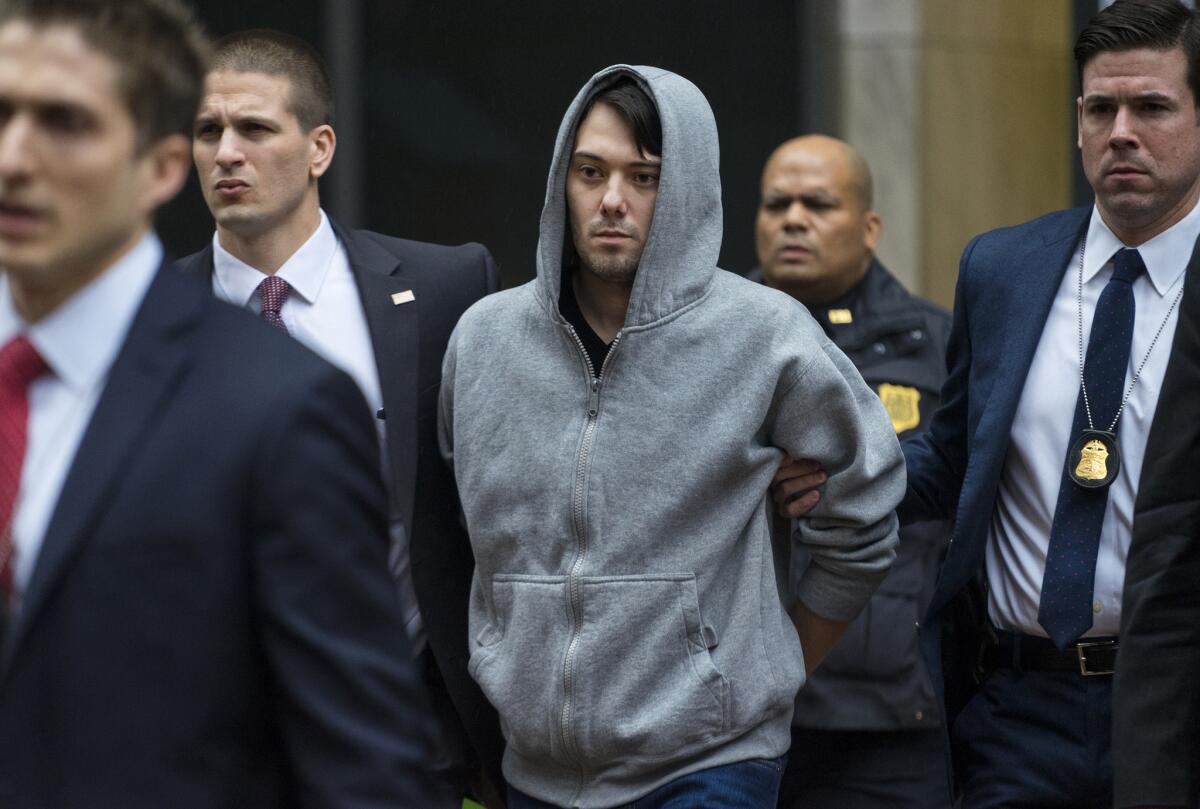 South San Francisco drug company KaloBios Pharmaceuticals Inc. said Monday that it terminated its chief executive, Martin Shkreli, last week.
KaloBios also said Shkreli resigned from his position on the company's board of directors.
The decision comes after the much-criticized pharmaceutical executive was arrested Thursday on charges of security fraud related to another drug company where he had previously served as chief executive.
Federal prosecutors said the 32-year-old former hedge fund manager took money from San Diego-based Retrophin to repay clients after he lost some of his hedge fund investors' money through bad trades. He was sued and later fired by Retrophin.
On Friday, Shkreli resigned from his role as chief executive of Turing Pharmaceuticals, which has offices in Zug, Switzerland, and New York.
As chief executive at Turing, Shkreli was criticized for jacking up the price of Daraprim, the only approved drug to treat toxoplasmosis, a life-threatening infection that affects mostly pregnant women, AIDS patients and cancer patients. Shkreli increased the price of the drug from $13.50 to $750 a pill.
Adding to his woes, Shkreli's Twitter account was hacked Sunday and his name was changed to "Martin the God."
Several tweets derided his looks and his purchase of the one-of-a-kind Wu-Tang Clan album, "Once Upon a Time in Shaolin."
"Giving away WUTANG album RT for a chance to win," one tweet said. Another said, "Anyone want free money? Willing to donate hundreds of thousands to charities before I go to prison..."
By 8 a.m. Monday morning, Shkreli's account was back to normal. The previous tweets were deleted and a new one added that confirmed his account had been hacked.
The Associated Press contributed to this report.
For more business news, follow @smasunaga.