Halfway around world, Solar Impulse 2 pilot realizing 16-year dream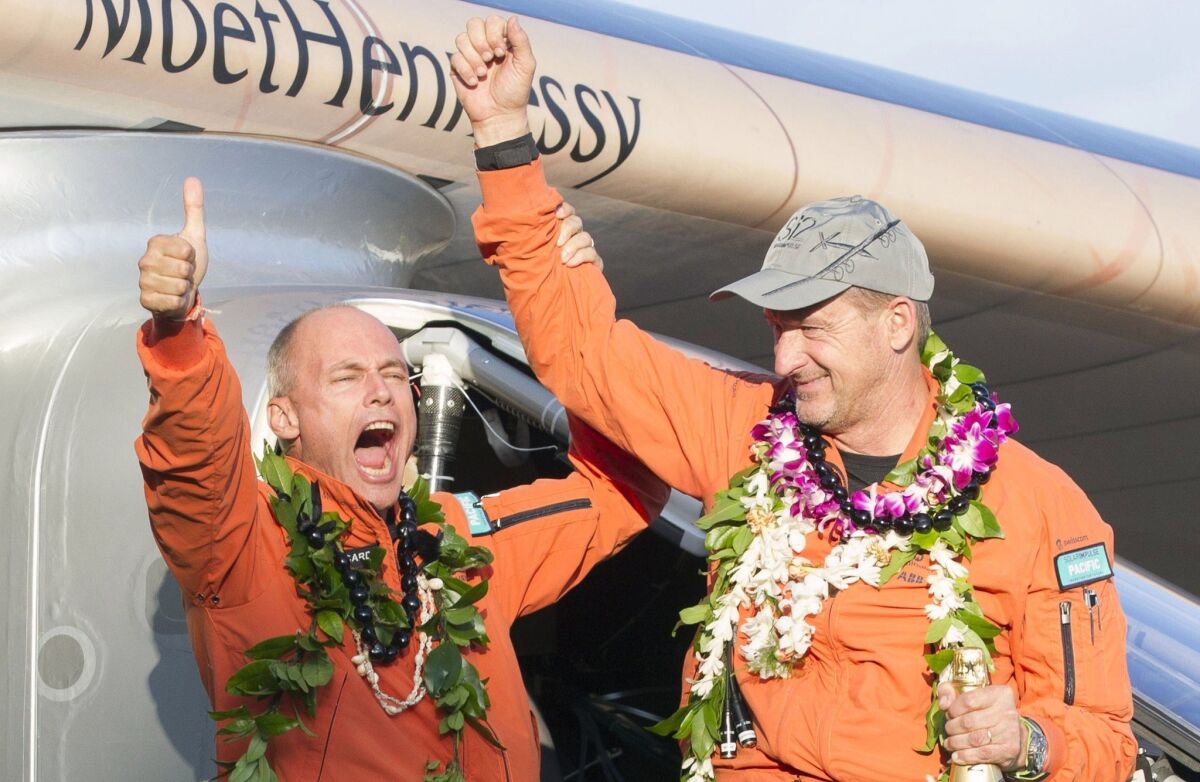 Days after completing the longest leg of their around-the-world journey, the pilots of a solar-powered plane are gearing up for their next challenge -- flying from Hawaii to Phoenix.
Swiss pilot Andre Borschberg flew the first leg of the Pacific flight, which was delayed by more than a month because of weather problems.
The plane, called Solar Impulse 2, took off in May from Nanjing, China, en route to Hawaii, but bad weather forced Borschberg to land in Nagoya, Japan.
He took off from Nagoya at the end of June and landed in Hawaii on Friday.
The five-day flight across the Pacific wasn't always smooth.
Some of the pilot controls weren't functioning properly, forcing Borschberg to confront the risks of the flight.
"I thought about my family," he said. "'Do I have the right to do this? Am I taking too much risk?'"
Speaking to his ground support team helped him maintain confidence, he said.
Each leg of the journey is flown by a single pilot because of the tight space inside the plane, which weighs about as much as a car and has a wingspan larger than that of a standard Boeing 747. The wings contain 17,000 solar cells that power four electric motors.
Next week Borschberg's fellow pilot, Bertrand Piccard, will take off from Hawaii bound for Phoenix, and will pass the halfway point of the mission somewhere in between.
The 13-leg journey began in Abu Dhabi in the United Arab Emirates in early March.
"I've been waiting for this flight for so long that it will be a big celebration when we land in America," Piccard said.
The flight's success so far is especially gratifying because, he said, he first dreamed of a solar-powered plane 16 years ago.
"It was not a crazy dream," Piccard said. "Now it's reality."
For more business news, follow @smasunaga.
---
Sign up for the California Politics newsletter to get exclusive analysis from our reporters.
You may occasionally receive promotional content from the Los Angeles Times.