Solar Impulse 2 plane grounded in Hawaii until 2016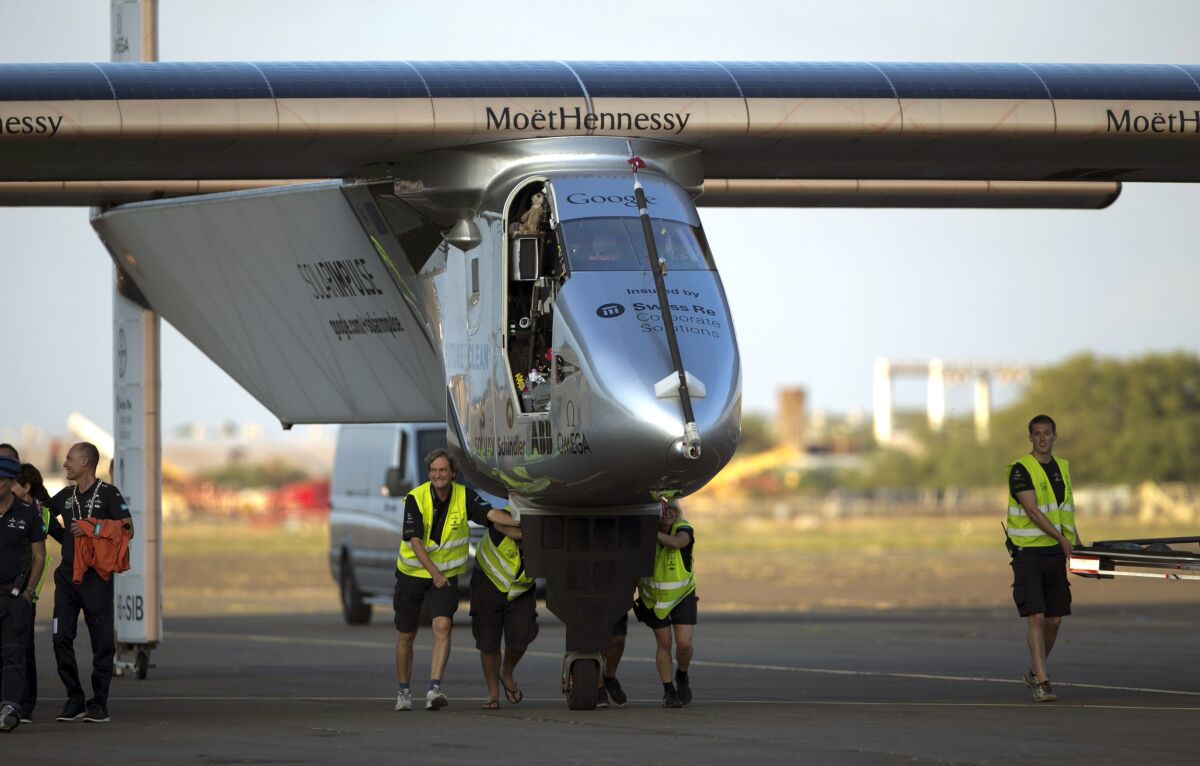 A solar-powered plane attempting to fly around the world will be grounded in Hawaii until April for battery repairs.
The plane, called Solar Impulse 2, recently completed the longest leg of its global flight -- a five-day, five-night journey from Nagoya, Japan, to Hawaii. During that trip, the plane's batteries overheated and sustained "irreversible" damage, according to a statement from the team.
The next leg of the journey, which would have taken the plane to Phoenix, was set for as early as this week.
The team said the temperature of the batteries during quick ascents and descents in a tropical climate was "not properly anticipated."
"The damage to the batteries is not a technical failure or a weakness in the technology," the team said. "Setbacks are part of the challenges of a project which is pushing technological boundaries to the limits."
Solar Impulse 2 weighs about as much as a car and has a wingspan larger than that of a standard Boeing 747. The wings contain 17,000 solar cells that power four electric motors. The solar cells recharge lithium batteries that allow the plane to fly at night.
The repairs will take several months, and the plane's engineering team will be researching new options for better cooling and heating during long flights.
Even before the battery repairs, the plane faced some setbacks. The first leg of the Pacific flight was delayed by more than a month because of weather problems, and after finally taking off from Nanjing, China, in May en route to Hawaii, the plane landed in Nagoya due to bad weather.
The 13-leg journey started in Abu Dhabi in the United Arab Emirates in early March.
For more business news, follow @smasunaga.
---
Sign up for the California Politics newsletter to get exclusive analysis from our reporters.
You may occasionally receive promotional content from the Los Angeles Times.