SpaceX launches a robot and strong coffee for the space station crew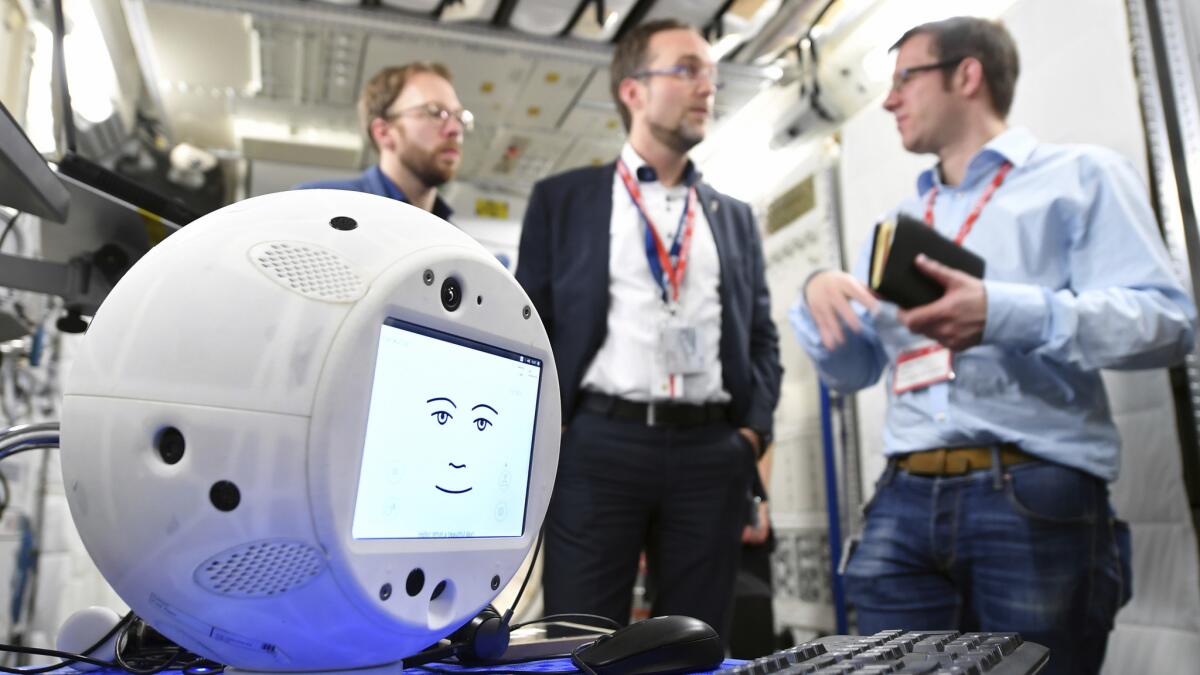 Reporting from CAPE CANAVERAL, Fla. —
A SpaceX rocket that flew just two months ago with a NASA satellite is back in action, launching with fresh station supplies.
The used Falcon rocket blasted off from Cape Canaveral, Fla., before dawn Friday. It's hauling nearly 6,000 pounds of cargo, including the first robot with artificial intelligence bound for space, genetically identical mice, or mousetronauts, and super-caffeinated coffee for the crew of the International Space Station.
The shipment — packed into a Dragon capsule that's also recycled — should reach the station Monday.
This marks SpaceX's fastest reflight of a booster. The same first-stage booster launched the planet-hunting Tess satellite in April. The capsule, meanwhile, flew in 2016.
SpaceX won't retrieve the booster for another flight. The company is switching to a new model.
SpaceX has said it has more than 70 upcoming missions on its launch manifest that represent more than $10 billion in contracts.
SpaceX suffered its last launch setback in September 2016 when a Falcon 9 rocket exploded on a Florida launch pad, destroying the commercial communications satellite it was set to launch.The company returned to flight four months later after a SpaceX-led investigation determined that a tank inside the rocket's larger, second-stage liquid oxygen tank failed.
That investigation was overseen by the Federal Aviation Administration and received assistance from officials at NASA, the U.S. Air Force and the National Transportation Safety Board, as well as several industry experts.