SpaceX said to be seeking $500 million in loans via Goldman Sachs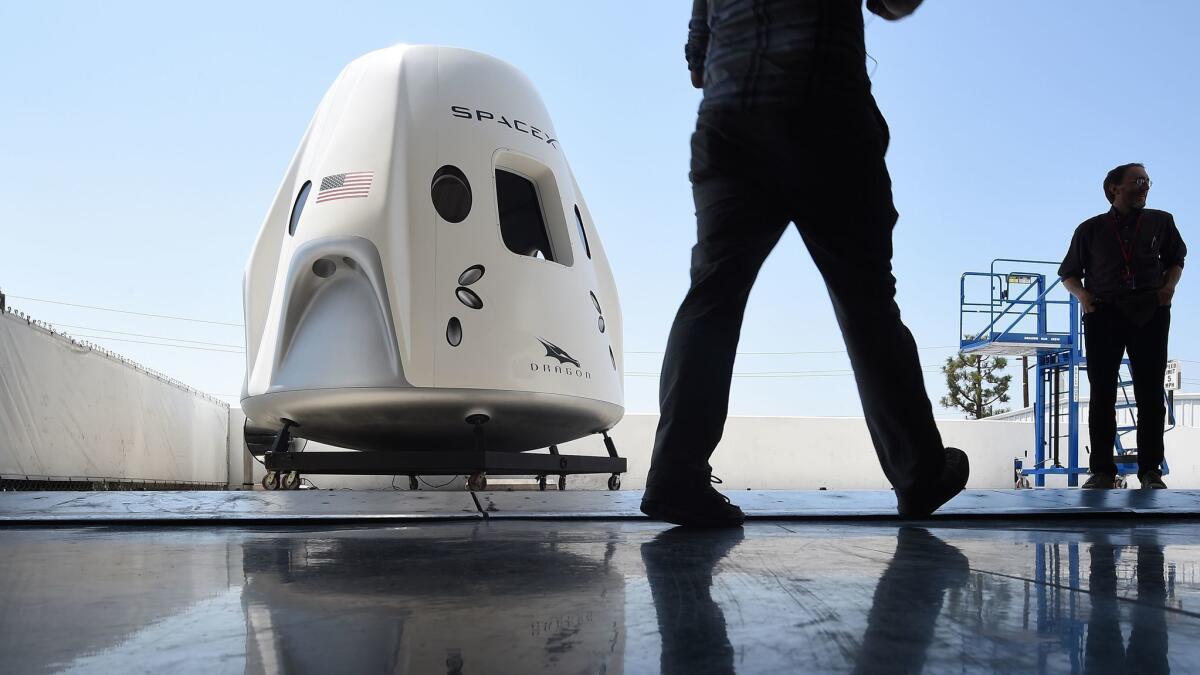 Bloomberg
Elon Musk is taking the leveraged-loan market to the next frontier.
His rocket company SpaceX is working with Goldman Sachs to raise $500 million using leveraged loans, according to people familiar with the matter who aren't authorized to speak publicly.
SpaceX has ample funding needs for many years to come, with its plans to establish Mars colonies and launch a network of satellites to provide internet access. The privately held company's valuation has climbed to about $28 billion as it has routinely launched and landed rockets for reuse, significantly reducing the cost of space travel. It's the third-most-valuable venture-backed startup in the U.S. after Uber Technologies Inc. and Airbnb Inc.
Privately held SpaceX may well get a friendly reception from investors in leveraged loans, those extended to companies with below investment-grade credit ratings. Those investors have increasing amounts of cash and fewer options, leaving them happier to fund highflying, cash-burning companies.
Crucial for Musk, the loans are more private than most other forms of capital raising — and very hard to short, or bet against. Musk is the chief executive and largest shareholder of SpaceX and Tesla Inc. Tesla is one of the most shorted stocks on Wall Street.
Ride-hailing firm Uber secured a $1.5-billion loan in March at better terms than initially expected, and next-generation borrowers such as WeWork, Tesla and Netflix have been greeted by debt capital markets this year.
For the $1.3-trillion U.S. leveraged loan market, $500 million isn't much to swallow. And potential lenders may get the chance to kick the proverbial tires on Musk's rockets, while also taking a peek at SpaceX's private financial data.
SpaceX has completed 17 missions already this year, one short of last year's total. In addition to bringing in revenue by carrying satellites into space for telecommunications providers, defense companies and other customers, it also has contracts with U.S. military agencies and NASA that are worth billions of dollars.
NASA has awarded SpaceX contracts to ferry American astronauts to the International Space Station as part of what's known as NASA's Commercial Crew program, but the timeline for the first flights has slipped repeatedly. The latest schedule from the U.S. agency has SpaceX's first demonstration flight slated for January, and the first flight with astronauts onboard slated for June.
SpaceX has also been developing a plan to launch thousands of satellites that would blanket the Earth with internet access, and is designing an even larger rocket, which Musk introduced to the world in 2016 as BFR. The company has said it plans to begin test flights next year.
Last month, Musk announced that Yusaku Maezawa, a billionaire online fashion entrepreneur, will be the first private passenger to ride in a rocket around the moon. The trip is slated for 2023.