U.S. companies are plowing a record amount of money into buying back stock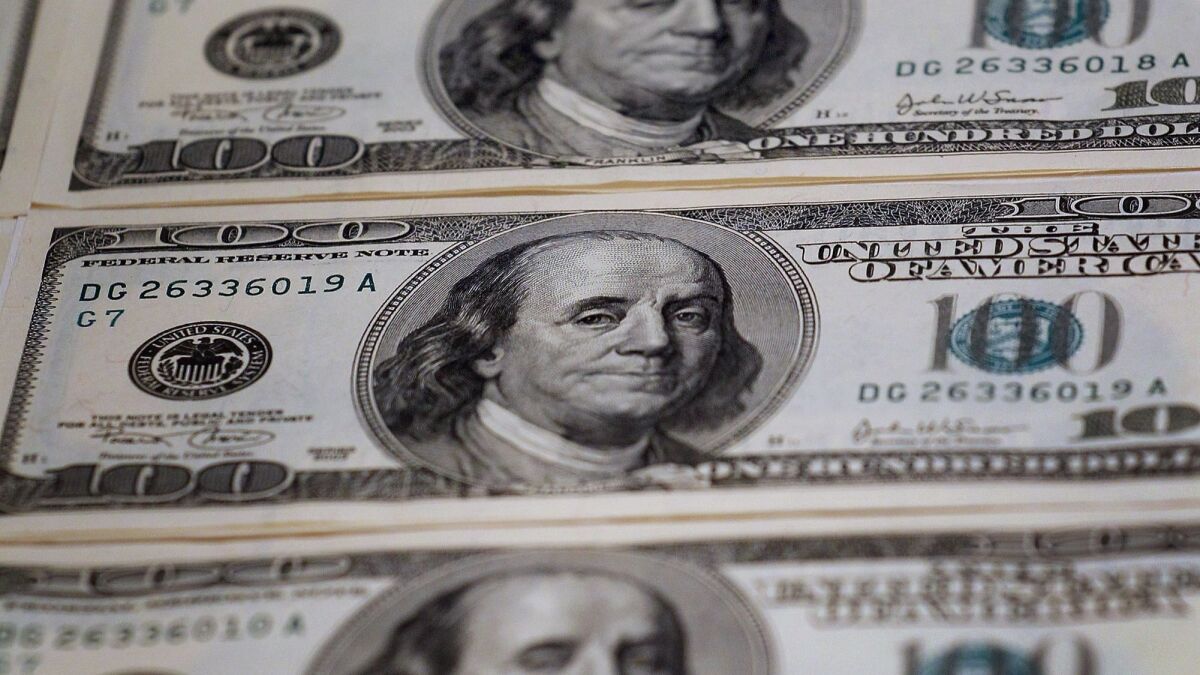 Flush with cash from President Trump's tax overhaul and bathing in more earnings than they know what to do with, U.S. companies are embarking on a buyback binge of historic dimension.
How big will it be? JPMorgan Chase & Co. strategists led by Dubravko Lakos-Bujas estimate that gross share repurchases will reach a record of about $800 billion this year, up from $530 billion in 2017. Just under half is attributable to improving profit growth, lower corporate levies and the repatriation of overseas cash under Trump's program.
"Stock repurchases should accelerate as companies look to return record profits and repatriate foreign cash earnings," the report said. "With strong buyback activity persisting and systematic derisking behind us, we recommend investors to continue buying market dips."
Although investors will embrace the forecast, not everyone views numbers like these as good news. Critics of the Trump tax plan say the more companies plow their bounty into share repurchases, the less benefit for people who don't own equities. About half of Americans own stock.
"You're not going to get the macroeconomic benefit the administration thought it was going to get from its tax cuts. It's going to go to the areas that don't stimulate growth," said Steve Ricchiuto, chief U.S. economist at Mizuho Securities. "Share buybacks are what they are. They give the shareholders an opportunity to get the capital back and erase the value of those who don't."
JPMorgan thinks cash repatriation will contribute about $200 billion of the $800 billion total figure, with about $100 billion from stronger earnings growth and tax cuts. The strategists note that companies tend to accelerate buyback programs during market selloffs, and attribute some of the recent outperformance by the technology sector to the idea that stocks with higher buyback yields and new announcements tend to do better than peers, especially during corrections and recessions.
Lakos-Bujas and colleagues don't think $800 billion is the ceiling, either.
"There is room for further upside to our buyback estimates," the report said, "if companies increase gross payout ratios to levels similar to late last cycle when companies returned >100% of profits to shareholders (vs. 83% now)."
---
Sign up for the California Politics newsletter to get exclusive analysis from our reporters.
You may occasionally receive promotional content from the Los Angeles Times.