Apple revamps privacy controls to let users download their data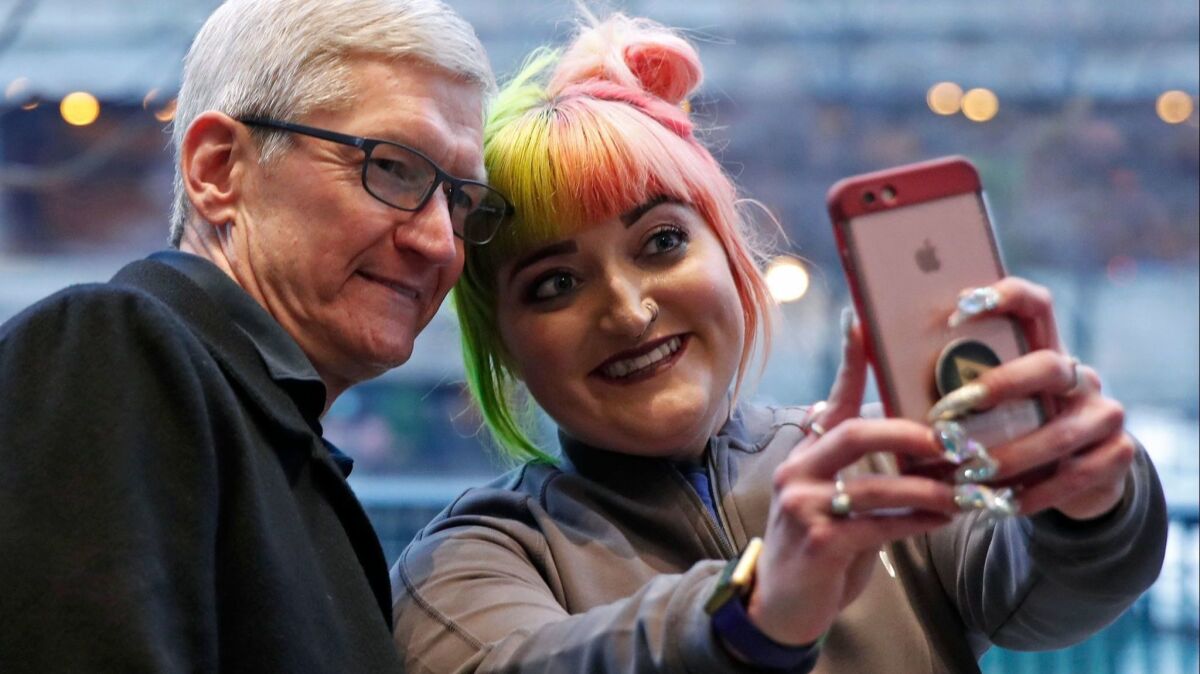 Apple Inc. is revamping privacy controls for its devices and cloud services to comply with strict new European rules as Facebook Inc. faces a user privacy backlash.
The iPhone maker said it would update its web page for managing Apple IDs in coming months to let users download a copy of all their data stored with the company. The site will also let customers correct personal information, temporarily deactivate their account, and completely delete it.
The new privacy controls are designed to comply with the European Union's General Data Protection Regulation, which takes effect May 25, the Cupertino, Calif.-based company said.
Apple also updated operating systems for iPhones and iPads, Macs and Apple TVs on Thursday. The new versions have a splash screen detailing Apple's privacy stance and how data is used in individual applications.
The iOS 11.3 update for phones and tablets also includes a toggle to disable a controversial feature that slowed down iPhones with older batteries to avoid random shutdowns. It also offers the ability to view health records, and new animated emojis for iPhone X users.
While Apple first previewed the software changes in January, the new privacy features come while Facebook is facing criticism over unauthorized use of its users' data. Consumers, regulators and investors are raising more questions about what large technology companies know about their customers.
Apple regularly promotes the privacy of its devices. It makes money by selling hardware, while internet companies like Facebook and Google rely on detailed user data for their advertising businesses.
Apple Chief Executive Tim Cook called for user privacy regulation at a recent summit in China.
"This certain situation is so dire and has become so large that probably some well-crafted regulation is necessary," Cook said after being asked if the use of data should be restricted in light of the Facebook incident.
"The ability of anyone to know what you've been browsing about for years, who your contacts are, who their contacts are, things you like and dislike and every intimate detail of your life — from my own point of view, it shouldn't exist."
Apple's new web-based privacy options will be released for users in Europe in early May, while the features will come to other countries later.
Previously, users could download their data, correct their information and delete accounts by contacting Apple directly. This is the first time the company is offering these capabilities in a single location online.
The web page will let users download data stored across individual apps and services. For instance, they will be able to download all information stored in Apple's Contacts and Calendar apps and media like photos, as well as preferences like songs they stream via Apple Music.
Sign up for the California Politics newsletter to get exclusive analysis from our reporters.
You may occasionally receive promotional content from the Los Angeles Times.