Google's Chrome browser to block some ads starting next year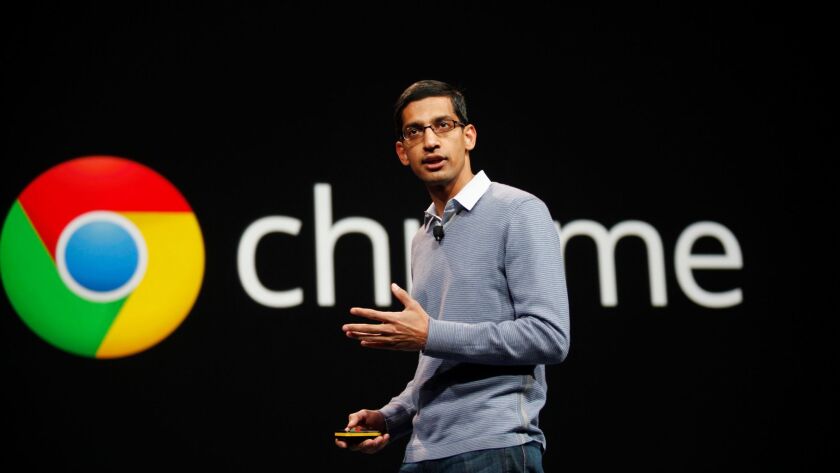 Websites that run annoying ads such as pop-ups may find all ads blocked by Google's Chrome browser starting next year.
The digital-ad giant's announcement comes as hundreds of millions of Internet users have already installed ad blockers on their desktop computers and phones to combat ads that track them and make browsing sites difficult.
These blockers threaten websites that rely on digital ads for revenue. Google's version will allow ads as long as websites follow industry-created guidelines and minimize certain types of ads that consumers really hate. That includes pop-up ads, huge ads that don't go away when you scroll down a page, and video ads that start playing automatically with the sound on.
Google says the feature will be turned on by default, and that users can turn it off. It'll work on the desktop and mobile versions of Chrome.
Google says that even ads it sells and manages will be blocked on websites that don't get rid of annoying types of ads.
The company is also starting a program that would help publishers deal with users who have downloaded popular ad blockers. Some individual websites have come up with their own countermeasures. Forbes.com, for example, won't let you read stories without disabling your ad blocker or logging in with Facebook or Google accounts, so the site can track you.
Google would work with websites to set up messages telling users to disable their blockers for the site or pay for a version of it with no ads. It'll take a 10% cut of those payments.
Facebook is also trying to make links from inside its universe less spammy for users. It says it's trying to cut down on posts and ads in the news feed that lead to junky pages with "little substantive content" and "disruptive, shocking or malicious ads."
MORE FROM BUSINESS
Child care credit, which fell behind inflation, may get boost from California Legislature
Rumbling seats. Virtual reality. Booze. Theaters plot the future of cinema in uncertain times
The newest location for L.A.'s bank to the stars? A storefront in a Crenshaw strip mall
---
UPDATES:
9:15 a.m.: This article has been updated to include additional details about Chrome's ad-blocking program.
This article was originally published at 8:20 a.m.
---
Your guide to our new economic reality.
Get our free business newsletter for insights and tips for getting by.
You may occasionally receive promotional content from the Los Angeles Times.