Twitter will reveal who's paying for its political ads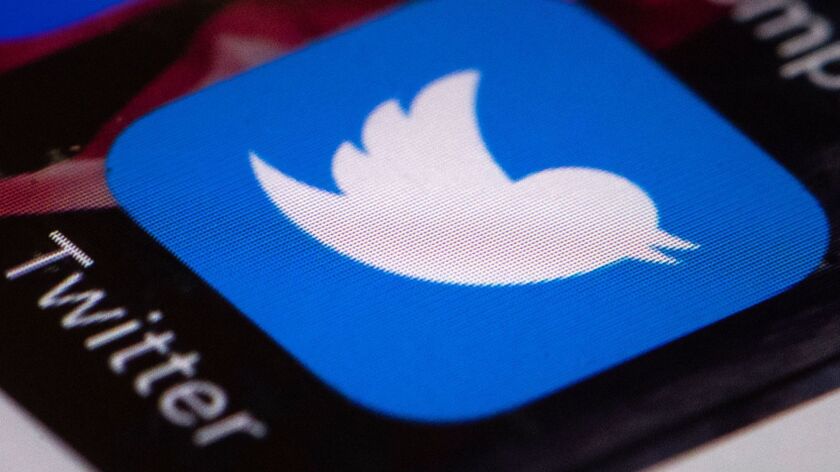 Twitter Inc. has been lambasted by lawmakers for not doing enough to stop bots and anonymous ads from spreading propaganda and misinformation on its platform.
On Tuesday, the San Francisco social media company took a major step to address at least one of those problems.
Twitter will launch what it's calling an Advertising Transparency Center that will disclose for the first time a list of all ads running on Twitter to all users, details on how long each ad has been running for, other campaigns associated with any given ad, and which ads are being targeted at you.
The disclosures go even further for political advertising, requiring the disclosure of who is paying for an ad, who it's targeted toward, and historical data about electioneering ad spending by the advertiser.
The move comes as pressure is growing from Washington to police social media companies such as Twitter and Facebook.
Unlike traditional media, platforms such as Twitter are not required to disclose backers of political ads. That became a thorny subject after investigators found Russian operatives bought ads on Facebook and Twitter to further divide the U.S. electorate during the 2016 presidential campaign.
Senate Democrats Amy Klobuchar of Minnesota and Mark Warner of Virginia unveiled legislation last week called the Honest Ads Act, which would make political ads on social media subject to the same rules as on traditional media.
"A good first step, particularly public disclosure of ads info. Online political ads need more transparency & disclosure," Warner said in a tweet.
The new move by Twitter still doesn't address what some consider a bigger problem: the spread of bots.
Last month, Twitter told lawmakers that it found at least 200 Russian-linked bot accounts used to inflame tensions and support Donald Trump for president. Experts, however, believe the number to be much higher. One study estimated that 20% of election-related tweets originated from bot accounts.
"It's crucial that we separate paid promotions from user-generated content here," David Carroll, a new media professor at New York City's New School said of the difference between Twitter's bot problem and ad transparency.
"It's easy to see how they're getting conflated in this debate around the Kremlin information operations, but we must untangle them, especially when we consider regulatory action," he added.
Facebook has also pledged to issue new transparency rules for its political ads in the coming months.
Follow me @dhpierson on Twitter
---
Your guide to our new economic reality.
Get our free business newsletter for insights and tips for getting by.
You may occasionally receive promotional content from the Los Angeles Times.