What you need to know about the Uber settlement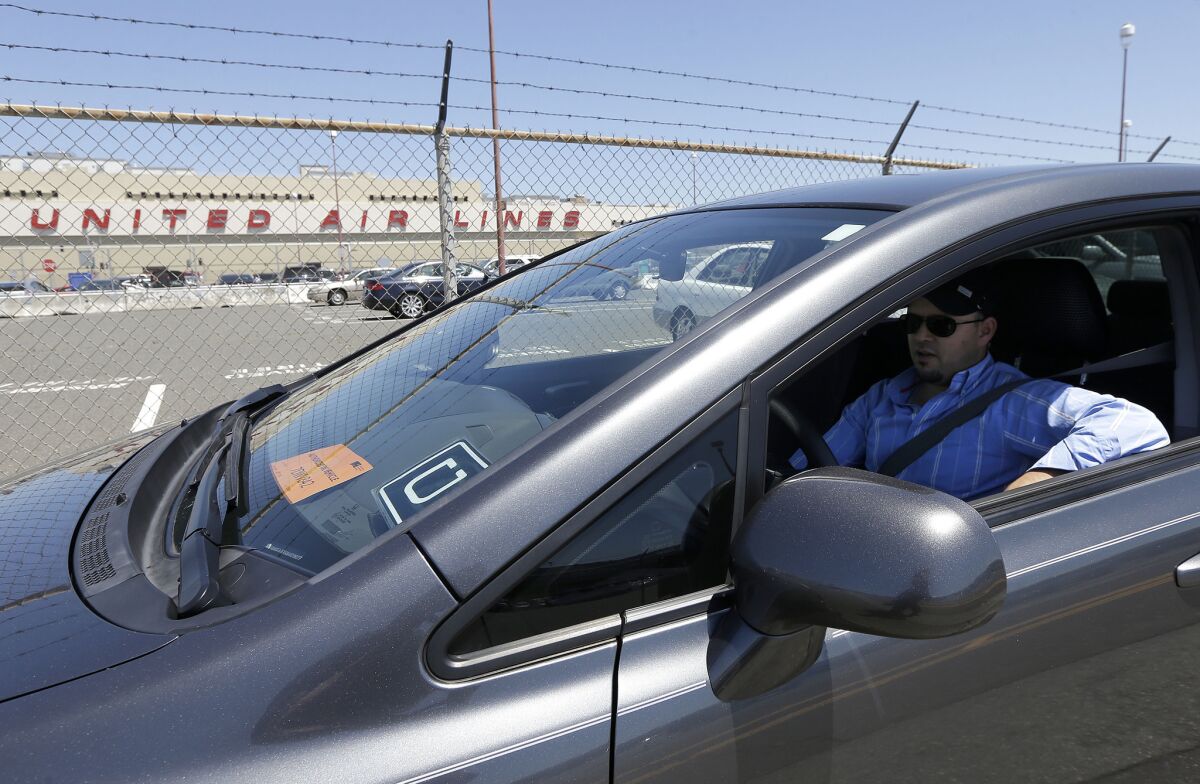 By settling two class-action lawsuits brought by Uber drivers who wanted to be classified as employees, the ride-hailing company has halted the biggest threat to its business model.
Uber will pay up to $100 million to those drivers covered by the lawsuits as part of its settlement, announced Thursday night.
The settlement still needs the approval of Judge Edward Chen of the District Court of Northern California, which could take months.
Here's what you need to know.
How many drivers does this affect, and how much will they receive?
Uber said it will pay an initial sum of $84 million to some 385,000 drivers in California and Massachusetts who are part of the class-action suits.
The ride-hailing company said it would shell out an additional $16 million to those drivers if the company's valuation hits 1.5 times its current value, which now stands at $62.5 billion, after it goes public, or if it gets bought.
Which drivers will get money?
The payment will be distributed to drivers in California and Massachusetts who drove at least one trip up until the date of the preliminary settlement approval.
Payment amounts will be determined based on miles driven with a passenger in the car. Plaintiff attorney Shannon Liss-Riordan said drivers who drove more than 25,000 miles could receive $8,000 or more.
How else are drivers affected by the settlement?
Uber drivers will now receive warnings and have a chance to correct problems before they are terminated. The company will also stop deactivating drivers who frequently turn down rides.
The company will set up an internal escalation process to manage driver pay disputes.
Uber will also create appeals panels and help drivers form an association to contest deactivations. If the drivers are dissatisfied with the result from the appeals process, they can take their case to an arbitrator at Uber's expense.
Drivers will also be able to solicit tips from riders and Uber will make it clear that tips are not included in fare prices.
Join the conversation on Facebook >>
What does Uber get out of this?
The case had posed a huge threat to Uber's business model. If a court recognizes Uber drivers as employees rather than independent contractors, the company would have to pay driver expenses and benefits, which would have cut into Uber's margins and potentially slowed its international growth and increased its fares.
Does the debate over drivers as independent contractors end here?
Not necessarily. Liss-Riordan said the settlement is not the same as a decision, and that further litigation could be possible since no court has ruled on whether drivers are independent contractors or employees.
For more business news, follow @smasunaga.
ALSO
Volkswagen to take $18.2-billion hit on emissions scandal
Cuba relents on cruises, allows Carnival to come to island
Uber will pay up to $100 million to settle suits with drivers seeking employee status
Our six-week newsletter will help you make the right decision for you and your property.
You may occasionally receive promotional content from the Los Angeles Times.