According to the numbers, the nation's airlines offered better service last year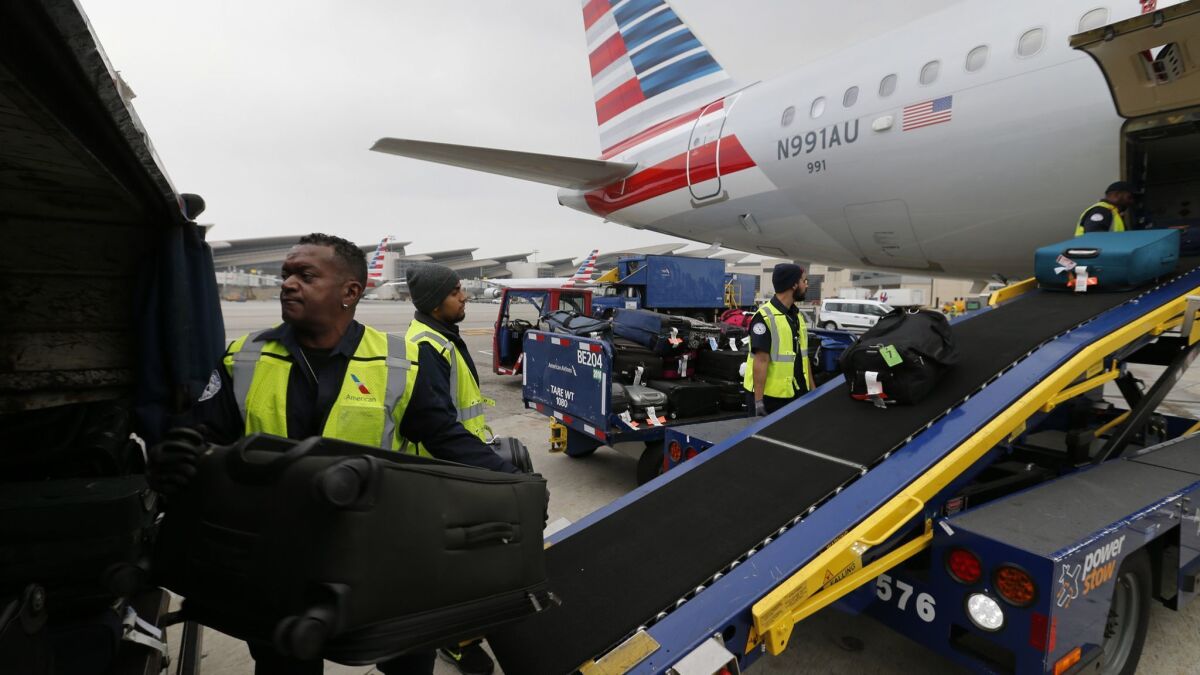 Grouse all you want about cramped airline seats and the increasing fees for everything from snacks to onboard movies, but the longest-running study on airline quality in the U.S. gave the nation's biggest carriers the highest score in the 27-year history of the study, which is based on other measures.
The Airline Quality Ratings, a study produced annually by Embry-Riddle Aeronautical University at Wichita State University since 1991, said the scores for the 12 biggest carriers have been improving over the past three years.
The scores are based on a calculation that factors in criteria such as the rate of lost luggage, the on-time performance of the carriers, the number of passengers booted off of overbooked flights and the number of complaints filed with federal regulators.
The study found that nine airlines — American, ExpressJet, Frontier, Hawaiian, JetBlue, SkyWest, Southwest, Spirit and United — improved scores last year, compared to 2016, with Frontier recording the biggest improvement. Three airlines — Alaska, Delta and Virgin America — all had a drop in their scores, the study said.
"The 10% decrease in the rate of consumer complaints in 2017 suggests that improved performance in important areas to consumers has been noticed," the study said.
One key criterion that showed a decline was on-time arrivals. As an industry, the percentage of times that airlines arrived on time dropped slightly, from 81.4% in 2016 to 80.2% last year, the study found.
Passenger rights advocates are not putting much stock in the study.
Kate Hanni, a founder of Flyersrights.org, the group that lobbied to impose fines on airlines that strand passengers on delayed flights, said the study does not measure the discomfort suffered by passengers who must sit on cramped seats installed by airlines that want to fit more coach passengers in each cabin.
She also said she suspects that passengers are filing fewer complaints because they don't expect federal regulators to take action against the airlines.
"I think people are just discouraged," Hanni said.
To read more about the travel and tourism industries, follow @hugomartin on Twitter.
---
Sign up for the California Politics newsletter to get exclusive analysis from our reporters.
You may occasionally receive promotional content from the Los Angeles Times.