United Airlines' favorability rating was rebounding until dog died in overhead bin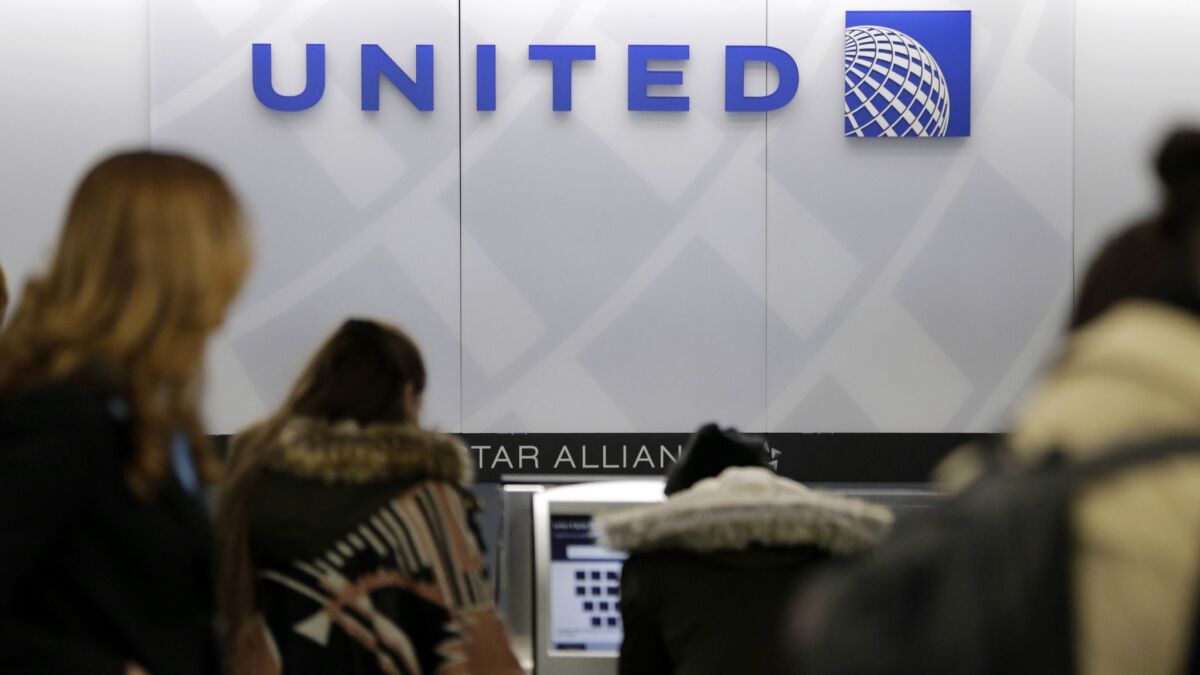 United Airlines' reputation is in the dumpster following yet another customer-service blunder, but the good news for the carrier is that the fallout is not as bad as last time.
United has worked hard to rebuild its reputation after security agents dragged a passenger off a flight to Louisville, Ky., last year. But the airline's brand was struck by another blow this month: A dog died after a flight attendant ordered it be stowed in an overhead bin during a flight from Houston to New York.
United's favorability rating has been monitored by a brand-tracking consultant, Morning Consult, which has surveyed 162,132 people about United Airlines from Jan. 16, 2017, to March 20. The survey asks people to rank brands on a scale from negative 100 to positive 100.
After Chicago security agents dragged passenger David Dao off a United flight in April 2017, United's rating dropped a whopping 47 points, according to Morning Consult. Dao suffered a broken nose, a concussion and other injuries after when he was forcibly removed from his seat, which he refused to give up to crew members who needed to be in Louisville the next day.
In the 11 months since the Dao incident, Morning Consult's data shows United Airlines' reputation began to improve slowly, even though it has lagged seven to 17 points behind rivals American, Delta and Southwest.
But United's reputation took another nosedive following news March 12 that a French bulldog died after the owner was forced to put the dog carrier in an overhead bin in Houston at the start of a flight. United said later that the flight attendant was not aware that a dog was in the pet carrier — a contention strongly disputed by the dog's owner.
The airline, which also admitted to shipping mishaps that involving two other dogs in the four days after the bulldog died, saw its reputation drop 28 points after the latest incident, according to Morning Consult.
Still, after Dao was dragged off the plane, 44% of the people who had heard about the onboard dispute told the brand tracker that they would sacrifice both money and time to avoid flying with United. But after the latest pet-related scandal, only 25% of those questioned said they would avoid United.
A representative for United declined to comment on the survey.
To read more about the travel and tourism industries, follow @hugomartin on Twitter.
Our six-week newsletter will help you make the right decision for you and your property.
You may occasionally receive promotional content from the Los Angeles Times.