Trump tariffs are more likely to kill U.S. jobs than create them, Fed economists say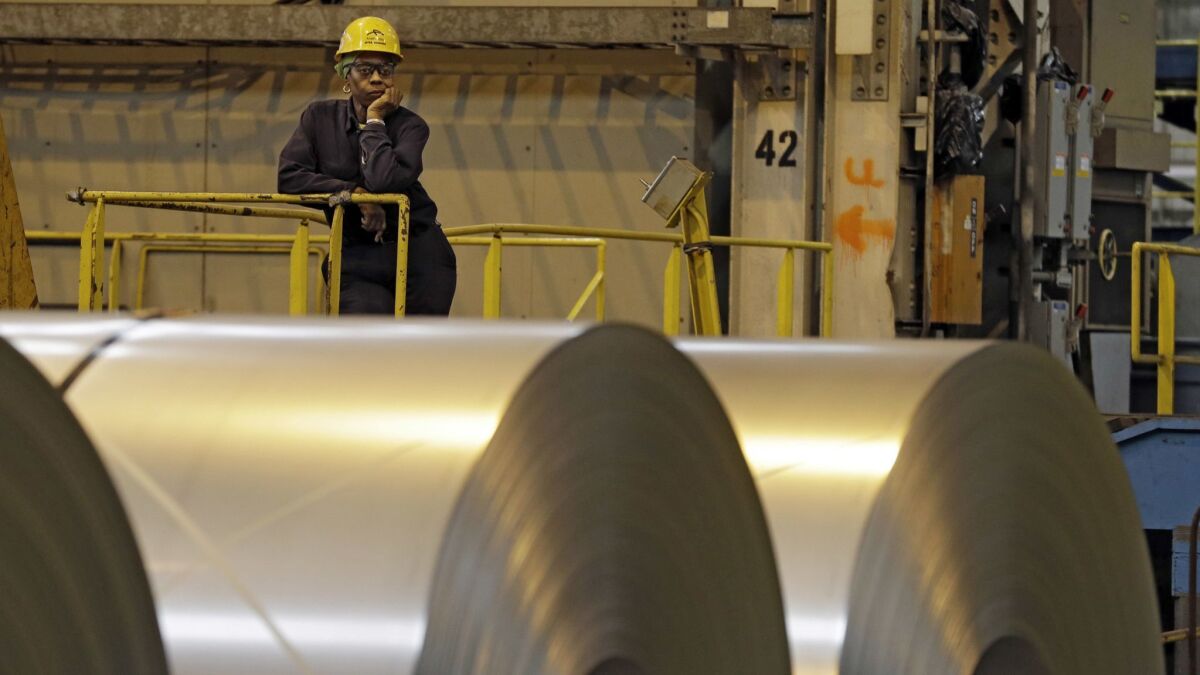 President Trump may hope his tariffs on imported steel and aluminum will create new jobs, or at least protect existing ones. Researchers at the Federal Reserve Bank of New York said the opposite outcome was more likely.
"The new tariffs are likely to lead to a net loss in U.S. employment, at least in the short to medium run," Mary Amiti, Sebastian Heise and Noah Kwicklis wrote in a blog post Thursday on the Fed bank's website. "Although it is difficult to say exactly how many jobs will be affected, given the history of protecting industries with import tariffs, we can conclude that the 25% steel tariff is likely to cost more jobs than it saves."
The post followed a Wednesday warning in the Fed's "beige book" report that trade concerns were clouding an otherwise positive outlook. The beige book report — which is based on anecdotal information collected by the Fed district banks in March and early April — cited one unnamed company in the Boston Fed's region as saying that "these tariffs are now killing high-paying American manufacturing jobs and businesses."
The New York Fed trio cited a 2003 paper by Trade Partnership Worldwide LLC, a Washington-based consulting firm that advocates on behalf of various industry groups, which concluded that the effects of similar tariffs imposed by President George W. Bush in 2002 led to the loss of 200,000 jobs across the U.S. labor market. That number was bigger than the total headcount of U.S. steel producers at the time.
"U.S. exporters that need steel or steel-related inputs will face higher input costs and will have to either increase export prices or reduce their profit margins," the New York Fed researchers wrote. "These effects could lead to lower employment in these steel-intensive industries and possibly plant shutdowns."