Uber is said to file confidentially for initial public offering, racing rival Lyft to market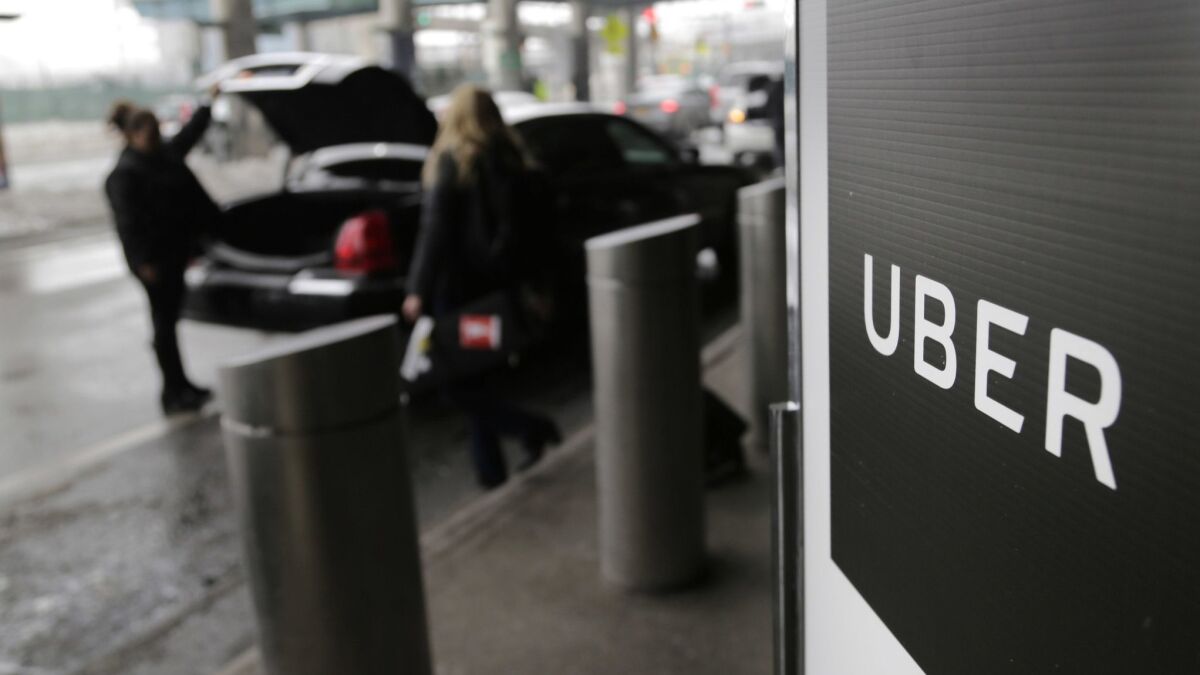 Uber Technologies Inc. filed documents confidentially this week with regulators for an initial public offering, said a person familiar with the matter who asked not to be identified because it was private.
The offering could be the largest IPO next year and one of the five biggest of all time. Bankers have told Uber that the San Francisco-based company could be worth $120 billion on the public markets, people familiar with the matter have previously said.
Uber's rival Lyft Inc. said Thursday that it had submitted its prospectus for an IPO to the U.S. Securities and Exchange Commission. Uber's filing was reported earlier by the Wall Street Journal.
The two companies are racing toward IPOs as equities markets are in turmoil.
Uber Chief Executive Dara Khosrowshahi has financial incentives to take the company public next year at a lofty valuation. Uber's investors have long pushed it toward an IPO, which would free them and employees to sell their shares.
Uber's year-over-year revenue growth slowed in the third quarter to 38%. It lost $1.1 billion on revenue of $2.95 billion.
Although Uber hasn't selected a lead banker for share sale, Morgan Stanley played a key role in helping the company write its IPO prospectus, a person familiar with the matter has said.
Alibaba Group Holding Ltd. holds the record for largest IPO with its $25-billion U.S. listing in 2014. SoftBank Group Corp. will claim the second-biggest offering when its 2.65-trillion yen ($23.5 billion) listing of its telecom unit, which is already fully subscribed, officially prices on Monday.
Depending on Uber's valuation, its listing could be in that league. As long as its offering exceeds $17.4 billion, Uber will rank among the top five IPOs.
Our six-week newsletter will help you make the right decision for you and your property.
You may occasionally receive promotional content from the Los Angeles Times.