Volkswagen customers sound off on Twitter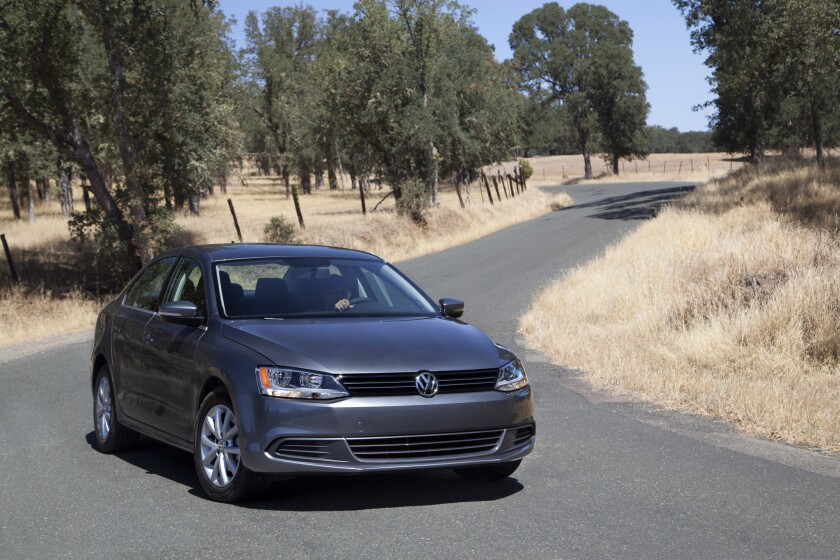 When looking to buy a new car three years ago, Priya Shah and her husband wanted something that got good gas mileage, but they weren't crazy about any of the hybrid vehicles on the market.
The 2012 Volkswagen Jetta SportWagen seemed like a good option. The couple had wanted a station wagon so that they could take their dog on road trips, and they didn't do a lot of city driving around their home in San Francisco, where a hybrid would be better.
On Friday, Shah was furious to hear that federal and state regulators have accused VW of using software that cheats pollution testing by sidestepping emission standards in recent diesel models, including Shah's Jetta.
"It's just a blatant disregard and intentional manipulation of the system," said Shah, 32. "That's just a whole other level of not only lying to the government, but also lying to your consumer because a lot of people buy diesel cars from VW because they feel they are clean diesel cars, and they are told they are clean diesel cars."
The German automaker eventually will have to recall all of the vehicles and change the emissions systems at its own expense, regulators said.
The affected diesel models include: Jetta (model years 2009-2015), Beetle (model years 2009-2015), Audi A3 (model years 2009-2015), Golf (model years 2009-2015) and Passat (model years 2014-2015).
Shah, a postdoctoral researcher at UC San Francisco, said she will "absolutely" take her Jetta back when it is recalled.
"I don't want to be spewing noxious gases into the environment," she said.
Shah said she doesn't plan to buy a VW again.
"Unless they release a hybrid that we're excited about, or a fully electric [car] that we're excited about," Shah said. "The diesels — they've lost my trust on that."
Customers like Shah took to Twitter to voice their anger at Volkswagen.
@VW Not only is my sunroof a piece of garbage, but now I'm told my "clean" diesel is a lie??? SHAME on VW. Lost me as a customer for LIFE

— Dan King (@DCDanKing) September 18, 2015
Why we don't trust brands, people. I bought my diesel Volkswagen Jetta expressly for its clean performance. Feel betrayed.

— Kathy Muscato (@kathymuscato) September 18, 2015
Hmmm great, so I've been driving a polluting VW sold as complying with emissions standards? Looking forward to my class action settlement.

— § (@section_sign) September 18, 2015
@VW will you please give me my money back for the 2 "Clean" Diesel Golfs you sold me now that we know they are not all that clean? Cheaters?

— Mr. Doog (@dougmartz) September 18, 2015
For more business news, follow @smasunaga.
---
Your guide to our new economic reality.
Get our free business newsletter for insights and tips for getting by.
You may occasionally receive promotional content from the Los Angeles Times.