This app fuels the illicit trade of dumplings and pork knuckles in Southern California
Shirley Zhang knows she can get a perfectly reliable Chinese dumpling from a restaurant chain such as Din Tai Fung.
But to get that home-cooked taste — with dumpling skin that's extra chewy and meat filling that's always generous — the Chinatown resident turns to WeChat.
The Chinese messaging app is where an underground cottage industry of amateur chefs touts their marinated duck wings, Shaanxi meat buns and stewed pork knuckles to Southern Californians in the know. All Zhang has to do is place an order, agree on a meeting place and pay for her bag of dumplings.
"Everything is handmade so it has that amazing texture that you can't easily find," said Zhang, 28, an immigrant from Sichuan province who manages a downtown nonprofit agency.
The service puts extra cash in the cooks' pockets and sates a community's hankering for the authentic stuff. It's also mostly illegal.
California allows for some small-batch sales of food prepared in home kitchens. But the 2013 law, known as the California Homemade Food Act, skews heavily toward jams, pastries and confections such as fudge and flavored popcorn — not exactly staples of the Chinese diet. Meat, which is more susceptible to food-borne illness, is forbidden.
Still, dishes such as braised pork belly and pickled pork ears remain readily available on WeChat, which has emerged as one of the glues holding together Southern California's disparate Chinese community.
Ethnic groups have long turned to unregulated vendors to feed friends, neighbors and fellow religious worshippers — be it for Mexican tamales, Vietnamese spring rolls or Chinese sticky rice wraps. But never has it been enabled so effectively by technology.
WeChat's blend of social media and e-commerce enables previously obscure food vendors to maximize their reach in a community with ample spending power and an insatiable appetite for the taste of home.
Start-up founder Charley Wang researched the underground market for home-cooked food in immigrant communities before launching Josephine, a service with about $2.5 million in funding that enables home cooks to reach customers.
Wang studied Nepalese families in the San Francisco Bay Area who shared food. He visited an apartment complex in Berkeley where Indian graduate students dropped cash in a mailbox to pay for meals served in metal tiffin containers.
Nothing, however, compared to the marketplace he saw on WeChat.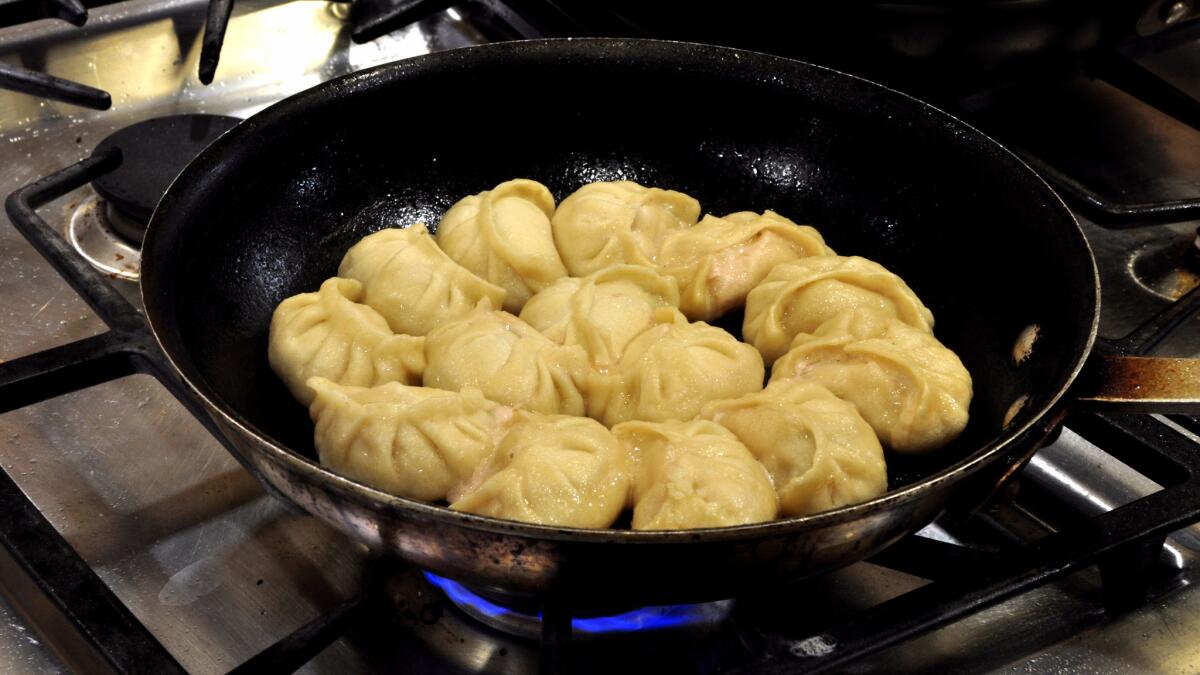 "The WeChat groups were the largest," said Wang, who is pushing for California to change some of its cottage industry rules to expand the home cooking community and make it a more meaningful source of income. "Some of those cooks had so many customers they were missing orders."
More than 800 million people use WeChat worldwide. It's regularly described as the Swiss army knife of apps. In China, the platform is used to do such things as chat with friends, order food, settle utility bills, plan vacations, book a karaoke room, split a dinner check, share a project with co-workers and peddle life insurance.
"WeChat is basically Facebook, Amazon, Yelp, Twitter, Venmo and Netflix rolled into one," said Hans Tung, managing partner at GGV Capital.
In the U.S., the app provides an immediate lifeline to new arrivals from China looking for the creature comforts of home. Users can join social groups capped at 500 members (a number low enough to ensure the app can't spark widespread unrest in China). Members can see messages and bulletins pertaining to whatever interests a group has been established for.
Locally, there are groups such as Travel in L.A, which is geared toward vacation and sightseeing discussions. Another, inexplicably called L.A. Heroes, offers nothing but advertisements for services such as contractors and couriers as well as the occasional deal on delicacies such as dried sea cucumber. There's even half a dozen or more groups just for Hillary Clinton and Donald Trump supporters.
It's on these many groups that Zhang's dumpling purveyor saw her business shift into overdrive.
The Beijing native, who spoke on condition of anonymity for fear of attracting attention from authorities, started her business several years ago for her 79-year-old mother, who is famous at her local church for her cooking.
"My mother was very upset after my father died, so my brother and I encouraged her to sell her food to friends and people from church," the woman said. "We thought it would keep her occupied and cheer her up."
The family didn't particularly need the money. They operate businesses in China and own a spacious home in the San Gabriel Valley. It's from there that they fashion their "old Beijing"-style dumplings, the ones with the thicker skins and outsized fillings.
The family uses a giant wooden board on their dining table dusted with flour to roll out the skins. A pair of jumbo coolers in the kitchen store the finished product, which are sold frozen in bags of 40 for $15 to $20, depending on the filling. After coordinating on the app, customers pick up the goods and pay in cash.
"Frozen dumplings are our backup meal," Zhang said. "It's like having a lasagna in the freezer for the days you're too tired to cook."
It wasn't until a few months ago when the woman's brother decided to advertise on local WeChat groups with pictures that the business started to take off.
Home-cooked food is favored by many Chinese because of a distrust of commercially prepared food — an attitude born out of China's numerous food scandals. That's why WeChat ads for the dumplings Zhang buys include photographs of the raw ingredients.
Orders started to pour in. What started out as a hobby became a full-time job. At least seven restaurants requested large quantities of dumplings, which is not uncommon. Chinese mom-and-pop eateries sometimes illegally outsource dumpling making to home kitchens because they can't afford the labor, equipment or kitchen space.
"It got a little out of hand," said the woman.
Pickups are typically Saturday evenings in a 99 Ranch Market parking lot in Arcadia. In the back of her van are bags of frozen dumplings with unusual fillings: pork and cucumber, beef and pickled cabbage, celery and tofu.
It's OK to pass her number along to a few people, but she wants to keep the business small — just between friends, she says, while throwing in a few free wonton samples.
The woman is well aware she's flouting the law by serving meat. But she says there's little reason to stop. Businesses such as hers endure on WeChat without scrutiny. Both the Los Angeles County and California departments of public health said they were unaware of the activity on the app. There's no law prohibiting people from buying from illegal vendors either.
"I wouldn't know how to get the proper permits," the woman said. "And I'm too busy to find out."
Times staff writer Cindy Chang contributed to this report.
Follow me @dhpierson on Twitter
MORE BUSINESS NEWS
What separates Snapchat Spectacles from Google Glass: simplicity
Realtors: California home prices and sales expected to rise next year
With drug prices spiking, Americans want more government action, new poll finds