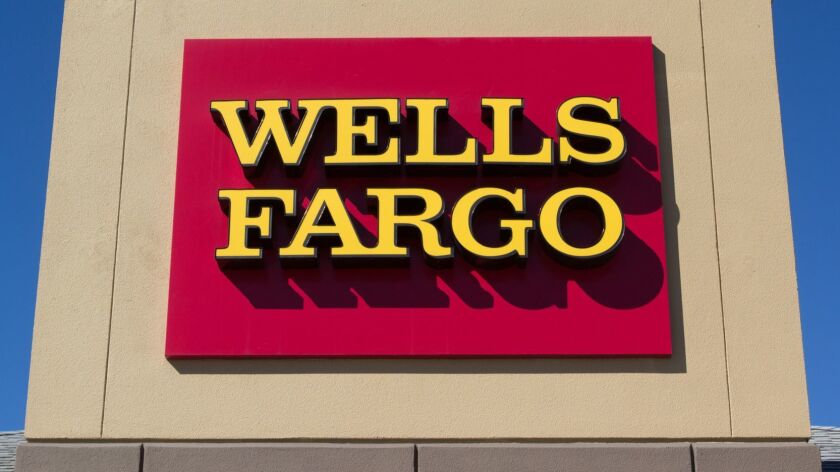 Wells Fargo & Co. said it expects to refund certain fees paid on debit-card accounts as it reviews disclosures that may have confused customers.
The San Francisco bank, which is working to emerge from a series of customer-abuse scandals, also said Friday in a filing that potential legal losses rose by $400 million in the first quarter. It's the second consecutive quarter that this figure — essentially a worst-case scenario estimate — has risen at the bank.
Wells Fargo might have to spend as much as $3.1 billion more than what it set aside by the end of March to resolve investigations and other legal woes, up from $2.7 billion at the end of December. The firm attributed the rise to a "variety of matters." It didn't provide an estimate of the amount of debit-card fees that may be refunded.
The bank has "made improvements on how we communicate all of the ways customers qualify for a monthly service waiver, and how they can track their progress," spokesman Jim Seitz said in an emailed statement. "We have also taken action to address potential confusion in the past about how to qualify for a fee waiver through debit-card use."
The higher cost estimate and debit-card review show legal risks rose again in a quarter that culminated with Tim Sloan stepping down as chief executive in the face of mounting political, regulatory and investor scrutiny. Allen Parker, the bank's general counsel, is interim CEO while the board searches for its next leader.
Wells Fargo's scandals erupted in 2016 on the revelation that to meet sales goals, employees opened millions of unauthorized accounts. Problems have since emerged across most business lines, prompting internal and external probes. The bank still faces more than a dozen investigations and 14 regulatory consent orders, including a Federal Reserve-imposed growth restriction.
The company said in Friday's filing that it is still in early talks with the U.S. Justice Department and Securities and Exchange Commission to resolve investigations related to sales practices with "no assurance as to the outcome," after announcing the negotiations in February.
Wells Fargo provided updates on other matters Friday as well. It said it reached a tentative $415-million settlement to end litigation related to practices around unwanted auto insurance. The payment covers Wells Fargo's obligations under consent orders with the Office of the Comptroller of the Currency and the Consumer Financial Protection Bureau.
The company also said it has begun compensating clients for incorrect fees applied to certain assets and accounts in its investment and fiduciary-services business. It expects additional customer remediation related to newly identified problems with consumer automobile collections processes and previously disclosed account-freezing and closing practices.
---