How OfficeMax's former CEO lost more than $4 million, thanks to Wells Fargo's investment advice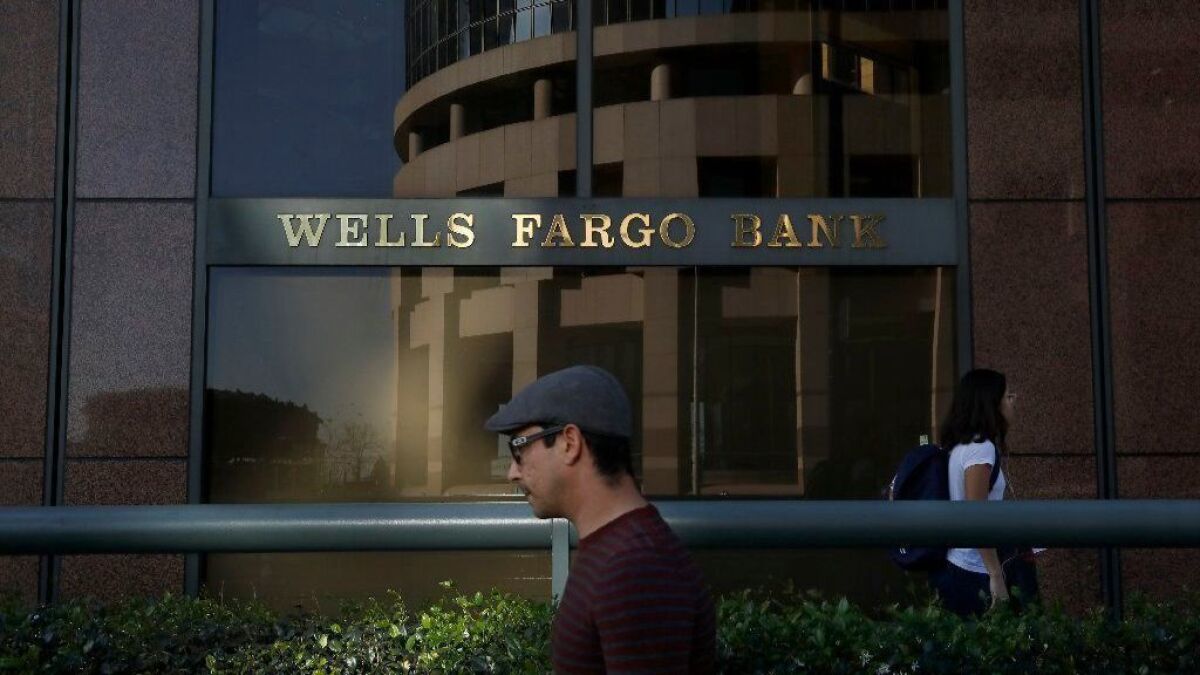 Wells Fargo's wealth management unit has been ordered to pay $8.6 million in damages and fees to a client — the former chief executive of retailer OfficeMax — who lost millions of dollars in risky Puerto Rico bonds recommended by his financial advisor.
Sam Duncan, the former CEO of both the office supplies chain and grocer SuperValu, sued Wells Fargo Advisors and broker Marc Rogers in 2016, saying the broker had improperly invested in the assets despite Duncan's stated preference for conservative investments.
Duncan also alleged that Rogers ignored the bank's own analysts, who concluded the bonds were not suitable for conservative investors. The bonds were held by a trust account Duncan set up for his children, his attorney, Gerard Fox, told the Times.
"Rogers knew this was a trust — knew this was money to be invested for future generations," Fox said. "It didn't take a rocket scientist to know these were risky investments."
Arbitrators with the Financial Industry Regulatory Authority, an industry self-regulator known as FINRA, said on Thursday that Rogers and Wells Fargo Advisors must pay Duncan $4.2 million to compensate for his investment losses, plus millions more in interest, attorneys fees, punitive damages and arbitration costs.
In all, the arbitrators ordered the bank to pay $8.6 million.
Wells Fargo Advisors spokeswoman Shea Leordeanu said, "We disagree with the award and we are researching our options."
An attorney for Wells Fargo and Rogers did not respond to a request for comment.
Rogers had been Duncan's investment advisor for years, before he worked for Wells Fargo. Royal Bank of Canada, Rogers' previous firm, was also named as a defendant in Duncan's case, but the Toronto company settled in May for $25,000.
Scott Abeles, another of Duncan's attorneys, said Rogers first bought Puerto Rico bonds on Duncan's behalf when he was at RBC, but that the truly risky behavior took place while Rogers was at Wells Fargo.
In 2012 and 2013, Duncan's investment accounts managed by Rogers held almost entirely Puerto Rico bonds, according to Finra filings. At one point, Duncan held about $12 million worth of the bonds, Abeles said.
Investor advisors are required to only recommend investments that are suitable given the risk and their clients' investment approach. Duncan's lawyers said Puerto Rico bonds should not have been held by a conservative investor, at least not in that quantity.
Puerto Rico municipal bonds were once prized assets: They promised higher yields than other municipal bonds, and the income from them is not taxable. But in 2013, the island territory's slowing economy and ballooning obligations led to a debt crisis there.
Through it all, Rogers recommended that Duncan keep holding the bonds, Fox said. By January 2014, Duncan's investment accounts had lost nearly one-third of their value, Duncan alleged in Finra filings.
"By 2012, Rogers knew, or should have known, the risk of making further Puerto Rico bond investments; and by early 2013, he knew, or must have known, the risks of continuing to hold investments previously purchased," Duncan alleged.
Duncan's attorneys also alleged that Wells Fargo analysts had flagged the Puerto Rico bonds as inappropriate for conservative investors but that the bank did not ensure Rogers was following those guidelines.
"The evidence showed that while the analysts did a good job, the broker didn't — and nobody at Wells Fargo made sure he did," Abeles said.
Wells Fargo and regulators have been looking into other problems within the wealth management unit. The bank has reported that it is conducting a review, in response to questions from federal agencies, into whether it has provided improper investment advice to 401(k) retirement account holders and other customers.
Lack of proper oversight has been a problem across other parts of Wells Fargo's business. It was a contributing factor to the bank's 2016 scandal over unauthorized accounts and other problems that have come to light over the past two years.
The Federal Reserve in February ordered the bank to stop growing until it can show it has fixed its oversight and risk management capabilities, citing not only the creation of unauthorized accounts but also the bank's practice of charging improper fees to mortgage borrowers and forcing some auto-loan customers to pay for insurance policies they did not need.
Follow me: @jrkoren
Sign up for the California Politics newsletter to get exclusive analysis from our reporters.
You may occasionally receive promotional content from the Los Angeles Times.