Wells Fargo foreclosed on 400 people who may have had a chance to keep their homes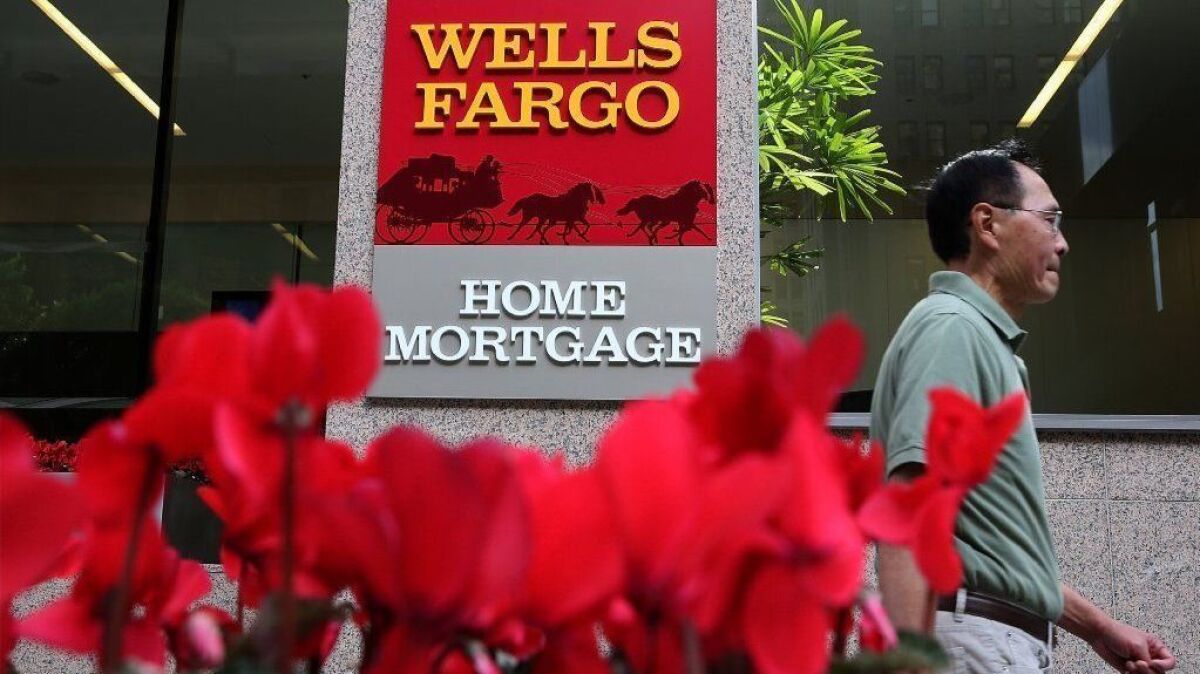 Wells Fargo & Co. foreclosed on 400 homeowners after improperly denying them loan modifications that could have allowed them to stay in their homes, the bank said in a regulatory filing Friday.
From 2010 to 2015, amid the recovery from the housing bust that caused millions of Americans to lose their homes, the bank made miscalculations when determining whether borrowers qualified for loan modifications.
That led the San Francisco bank to improperly deny modifications to 625 borrowers in the foreclosure process. The bank eventually completed foreclosure on about 400 of them, according to Friday's filing — a revelation that could spark fresh anger over the bank's practices.
The bank said it has set aside $8 million to compensate customers, which works out to an average of $12,800 per borrower. Wells Fargo spokesman Tom Goyda said the bank has not disclosed how much individual borrowers will get.
"All 625 of the impacted customers are receiving what we believe [is] appropriate remediation given the circumstances," he said in an email. "We're very sorry that this error occurred."
Goyda also said some of the 400 borrowers who lost their homes might still have regardless of the modification error. "There's not a 100% clear cause and effect relationship between the modification denial and the ultimate foreclosure," he said.
The bank turned up the problem during an internal review. Wells Fargo has been conducting a wide-ranging inquiry into its multiple business units after a series of scandals, but Goyda said he could not say what specifically prompted the review of the loan modifications.
The improper denials are just the latest instance of consumer harm caused by glitches, poor oversight or fraud at Wells Fargo, which remains under close regulatory scrutiny following its 2016 disclosure that employees may have created millions of unauthorized checking, savings and other accounts.
Last year, the bank also acknowledged that it had forced hundreds of thousands of auto-loan customers to pay for unnecessary insurance policies. The added expense resulted in some borrowers defaulting and having their cars repossessed. It also admitted to charging improper fees to some mortgage borrowers.
In February, the Federal Reserve cited those and other issues when it ordered the bank to stop growing until it can prove to regulators that it has systems in place to prevent consumer abuses. Other regulatory agencies fined the bank $1 billion over those issues, in addition to the $185 million Wells Fargo paid over the unauthorized accounts scandal.
Follow me: @jrkoren