It's legal to pay women less than men based on past salaries, court rules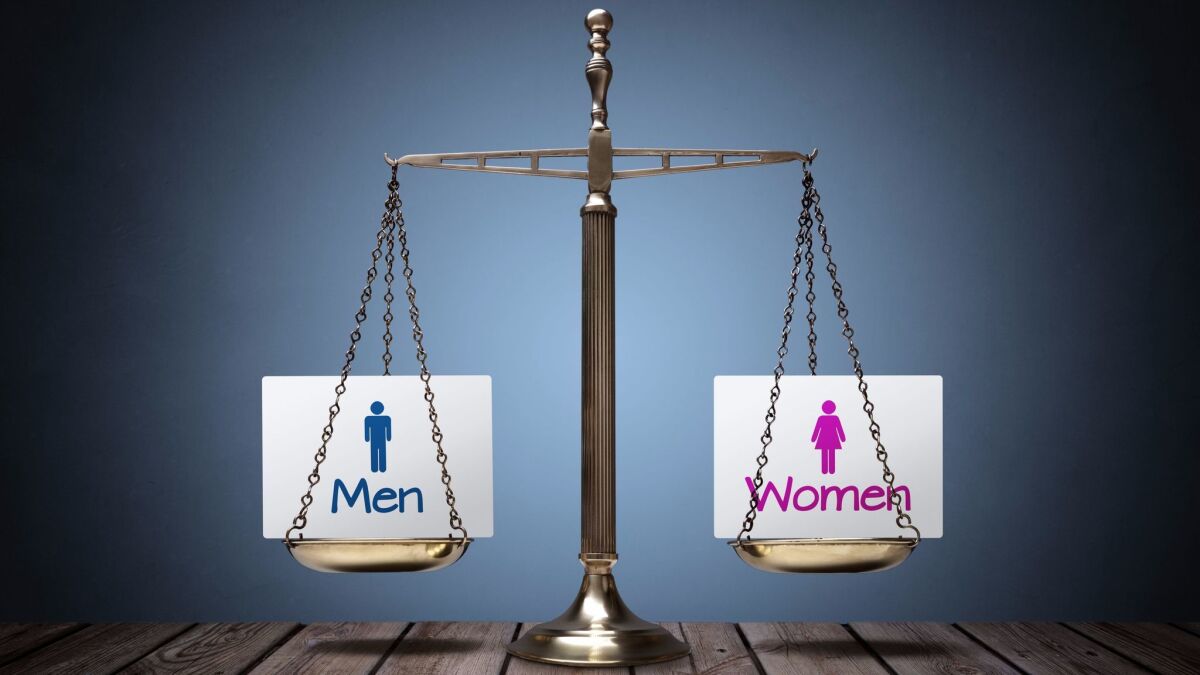 Employers can legally pay women less than men for the same work based on differences in the workers' previous salaries, a federal appeals court ruled Thursday.
The decision by the 9th U.S. Circuit Court of Appeals overturned a lower-court ruling saying pay differences based exclusively on prior salaries were discriminatory under the federal Equal Pay Act.
It's discriminatory because the differences were almost certainly the result of gender bias, U.S. Magistrate Judge Michael Seng said in a 2015 decision.
A three-judge panel of the 9th Circuit cited a 1982 ruling by the court that said employers could use previous salary information as long as they applied it reasonably and had a business policy that justified it.
"This decision is a step in the wrong direction if we're trying to really ensure that women have work opportunities of equal pay," said Deborah Rhode, who teaches gender equity law at Stanford Law School. "You can't allow prior discriminatory salary setting to justify future ones or you perpetuate the discrimination."
Activists held rallies around the country earlier this month on Equal Pay Day to highlight the wage gap between men and women. Women made about 80 cents for every dollar men earned in 2015, according to U.S. government data.
The 9th Circuit ruling came in a lawsuit by a California school employee, Aileen Rizo, who learned in 2012 while having lunch with her colleagues that her male counterparts were making more than she was.
A message left for Rizo's lawyer, Dan Siegel, was not immediately returned.
Fresno County public schools hired Rizo as a math consultant in 2009 for $63,000 a year. The county had a standard policy that added 5% to her previous pay as a middle school math teacher in Arizona. But that was not enough to meet the minimum salary for her position, so the county bumped her up.
The county argued that basing starting salaries primarily on previous pay prevents subjective determinations of a new employee's value. The 5% bump encourages candidates to leave their positions to work for the county, it said.
The 9th Circuit sent the case back to Seng to consider the county's justifications for using previous salaries.
---
Sign up for the California Politics newsletter to get exclusive analysis from our reporters.
You may occasionally receive promotional content from the Los Angeles Times.