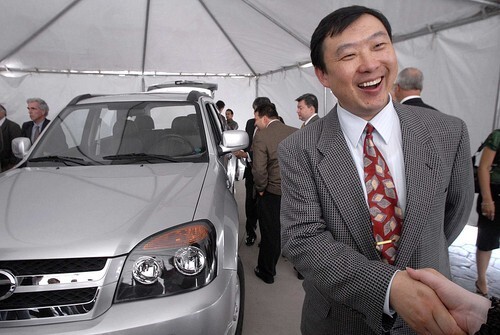 4 Images
Chamco Automotive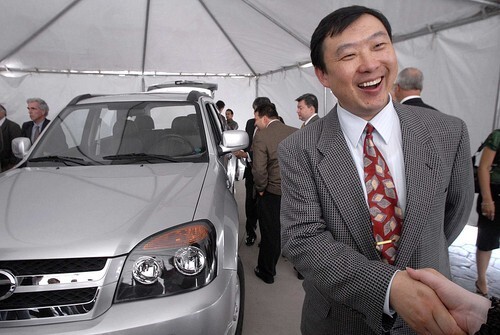 Robert Yu, president of the Chinese car manufacturer Hebei Zhongxing Automobile Manufacturing Co., is all smiles last June during a presentation of the company's car models in Tijuana. Chamco Automotive has been trying to be the first to bring the Chinese-made ZX models to North American showrooms but has been embroiled in legal wranglings.
(David Maung / Associated Press)
Car racer-turned-designer Steve Saleen, shown with the Saleen S7 at his Irvine plant in 2003, had originally signed on with Chamco Automotive to oversee the engineering changes required for China's ZX Autos to meet U.S. safety and emission standards. After the company split into two factions, Saleen put his lot in with the upstart management and is currently testing several copies of both ZX models in Orange County.
(Karen Tapia-Andersen/ Los Angeles Times)
The Grand Tiger compact pickup is one of two vehicles made by Hebei Zhongxing that Chamco Automotive is attempting to bring to North America.
(www.zxauto.co.za)
The Landmark SUV is one of two Chinese-manufactured vehicles that Chamco Automotive has been wrangling to introduce in North America.
(www.zxauto.co.za)