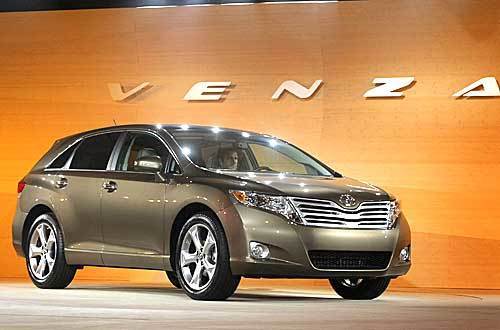 10 Images
Station wagon denial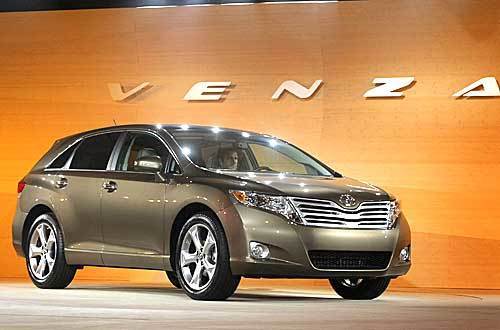 Toyota annouces its new Venza crossover at the auto show in Detroit.
"It blurs the lines between sedans and crossovers and SUVs," said spokeswoman Denise Morrissey of the Venza, which will be built in Kentucky on the same platform as the Toyota Camry, the Avalon and the Lexus ES350. "It's not a station wagon."
(AP)
Volkswagen is reintroducing its Jetta wagon, calling it the SportWagen, this fall, adding it to the Passat wagon already in the VW lineup. "We have no problem with that word here," said spokesman Steve Keyes, adding that there's a "built-in audience" for the wagons. -- Ken Bensinger
(VW)
For a few brands in the U.S. (think Volvo) the wagon has always been a staple. Pictured here, the Volvo V70.
(Volvo)
The metamorphosis is evident when contrasting the Volvo V70 wagon with the Volvo XC70 crossover. The primary difference: bigger wheels and four-wheel drive, resulting in a car that brings to mind nothing so much as the AMC Eagle station wagon of yore.
(Volvo)
Volvo XC70 crossover brings to mind nothing so much as the AMC Eagle station wagon of yore. -- Ken Bensinger
(AP)
The Mini Clubman, an extended, four-door version of the popular Mini hatchback, has been accused of putting the business in the front and the party in the back.
(BMW)
Also looking wagonesque is the newly revealed BMW X6, with its sharply raked rear hatchback.
(BMW)
The Ford Taurus X crossover has a front end design inspired by the Ford Edge, a new 3.5-liter V-6 engine and one touch flip-and-fold 2nd row seats and a power liftgate. -- Ford
(Ford)
For 2008, the Subaru Outback also debuts new front sheet metal, a larger and more upright grille and new fenders and hood. The Outback also features fog lights and new wheels for the XT and six-cylinder models. -- Subaru
(Subaru)
The Cadillac SRX is built on the same chassis as the Cadillac CTS sedan.
(Cadillac)