Dillard's to pay $2 million to settle discrimination suit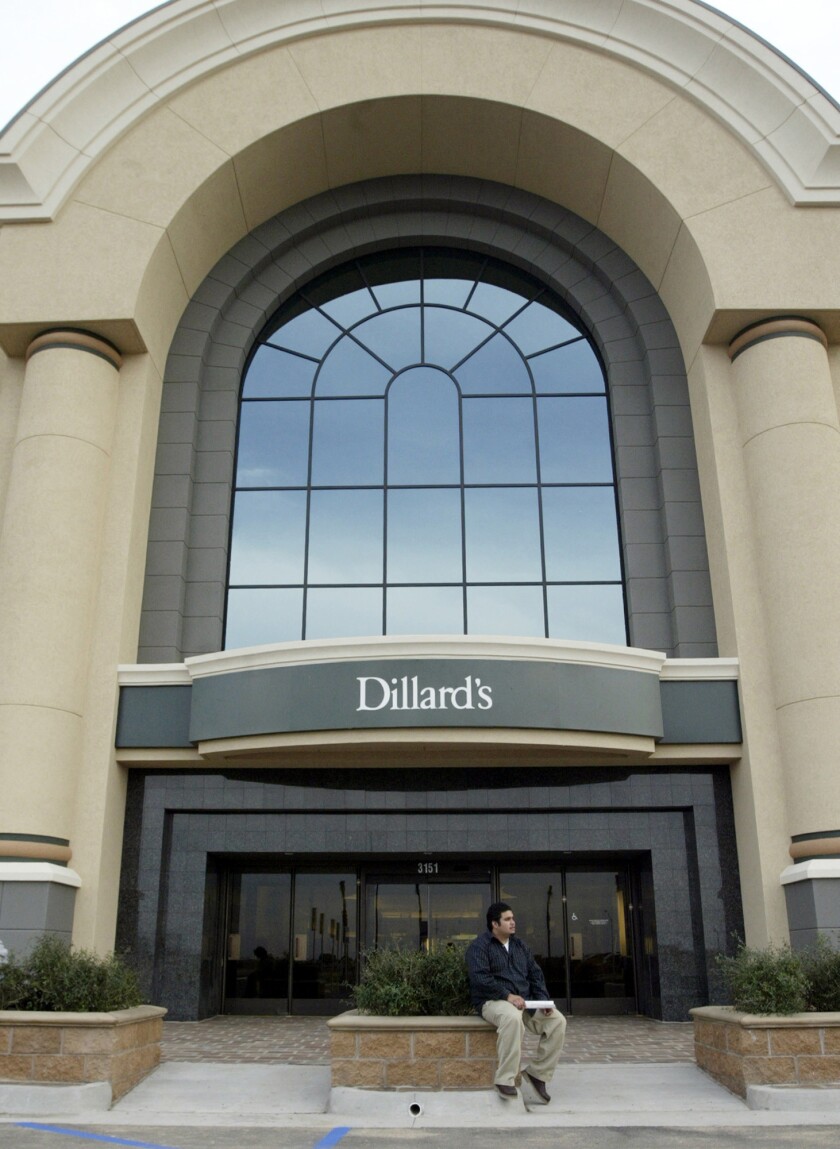 Department store chain Dillard's has agreed to pay $2 million to settle a class-action lawsuit accusing the retailer of breaking federal disability laws by requiring workers asking for sick leave to disclose private medical conditions.
The U.S. Equal Employment Opportunity Commission said it started investigating after a Dillard's worker in El Centro said she was fired after refusing to disclose her exact medical problems to a manager who would not accept her doctor's note in seeking sick leave.
"The assistant manager said [the doctor's note] doesn't say what's wrong with you," said Corina Scott, a former Dillard's cosmetics clerk. "I firmly refused to tell and she said 'OK, you're terminated.'"
The EEOC alleges that Dillard's implemented a nationwide policy in 2005 that affected thousands of workers, requiring those asking for excused absences for illness to not only give a doctor's note but also disclose the medical condition they were being treated for. That violated the American with Disabilities Act protecting workers from being forced to disclose private medical information, the commission charged.
Anna Park, the commission's regional attorney, said some workers felt they had no choice but to disclose extremely personal conditions such as cancer and mental health problems.
"People felt obliged to do it just to keep their jobs," Park said.
The commission said it also investigated complaints that Dillard's fired workers for taking more sick leave than the maximum number of days allowed by the retailer, which also violated disability discrimination laws.
As part of the settlement, Dillard's not only agreed to pay $2 million to compensate workers affected but also to hire a consultant to review and revise its employment policy.
ALSO:
Urban Outfitters holiday catalog drops 'F' bombs
Macy's will be open for 48 hours straight before Christmas
Calling all stained T-shirts: H&M; offers to recycle your clothes
Follow Shan Li on Twitter @ShanLi
---
Your guide to our new economic reality.
Get our free business newsletter for insights and tips for getting by.
You may occasionally receive promotional content from the Los Angeles Times.