Feds seize 132 domain names to knock out counterfeits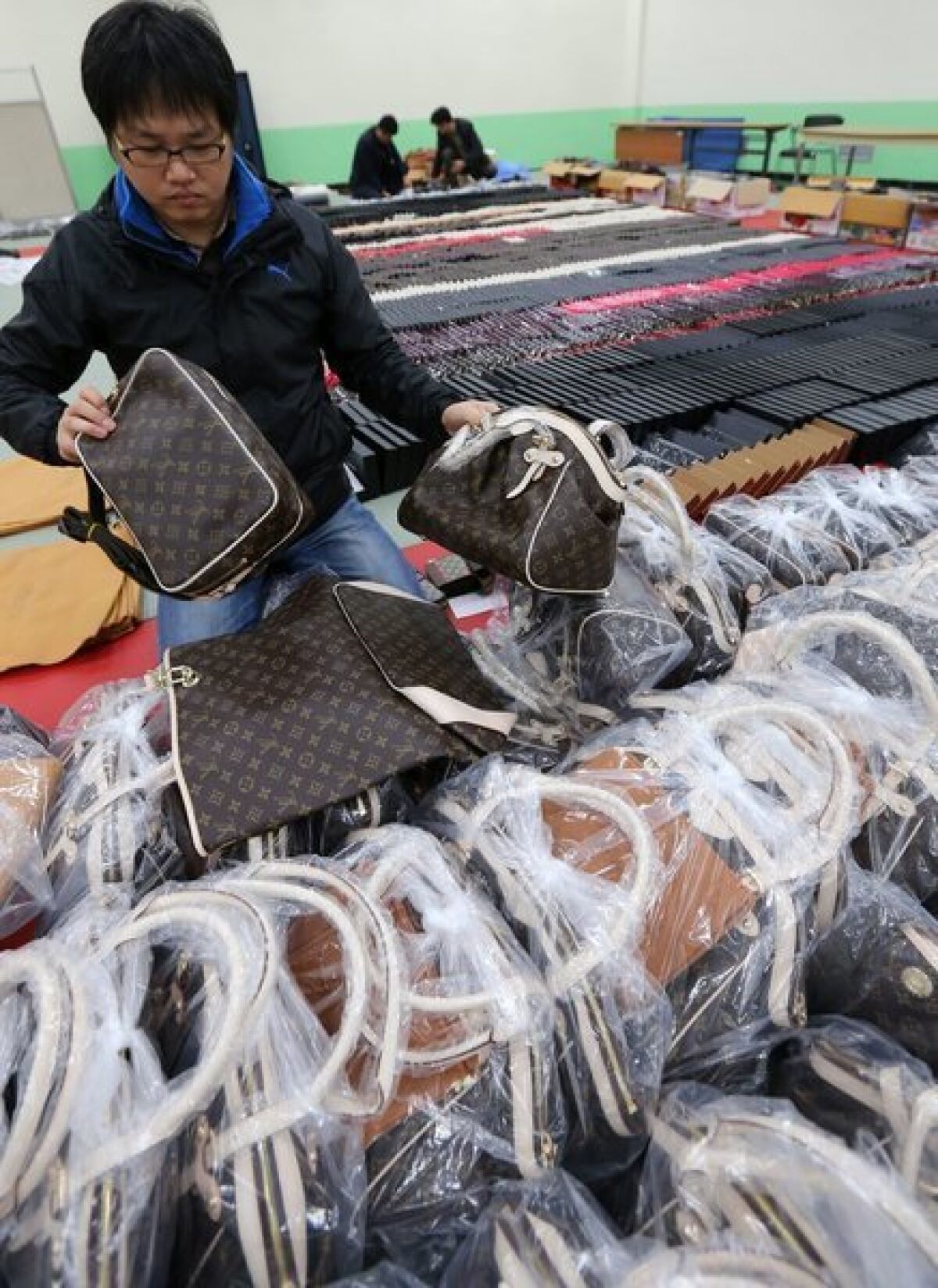 Federal authorities seized 132 domain names and arrested one man in an international effort to stop the sale of counterfeit goods during the online shopping day called Cyber Monday.
U.S. Immigration and Customs Enforcement agents, working with Europol and police in several countries including the United Kingdom and Denmark, targeted sites that sold knock off goods such as DVDs, perfume and even jerseys.
Authorities also arrested and charged Gary Hammer with trafficking counterfeit goods. He is suspected of making and selling knockoff Microsoft software on Craigslist.
"This is not an American problem, it is a global one," John Morton, the agency's director, said in a statement. "It is a fight we must win."
The efforts mark the third straight year that authorities have targeted websites peddling counterfeit products on Cyber Monday, the busiest online shopping day of the year.
At a news conference in Buffalo, N.Y., authorities showed off samples of the counterfeit goods, which included baseball caps and Buffalo Bills jerseys, the Associated Press reported. Available for sale on credible looking websites, the merchandise was advertised to be made by the New Era Cap Co. based in western New York state.
"Intellectual property theft is not a victimless crime," said James Spero, special agent-in-charge of Homeland Security Investigations in Buffalo, according to AP. "When IP rights are violated, American jobs are lost, business profits are stolen and, ultimately, consumers are cheated."
Hammer told AP over the phone that he is innocent of the charges and described the case as "a big misunderstanding." Hammer, who said he fixes computers, admitted to selling what he thought was genuine software that people sometimes gave him or that he got in trade.
"I would never willingly defraud anyone. I would never do that," he told AP. "I live by high standards."
ALSO:
Black Friday shoppers smash door at Urban Outfitters
Nine protesters arrested outside Wal-Mart in Paramount
L'Oreal to buy Newport Beach-based makeup brand Urban Decay
Follow Shan Li on Twitter @ShanLi
Sign up for the California Politics newsletter to get exclusive analysis from our reporters.
You may occasionally receive promotional content from the Los Angeles Times.