Internet surfing while driving is on the rise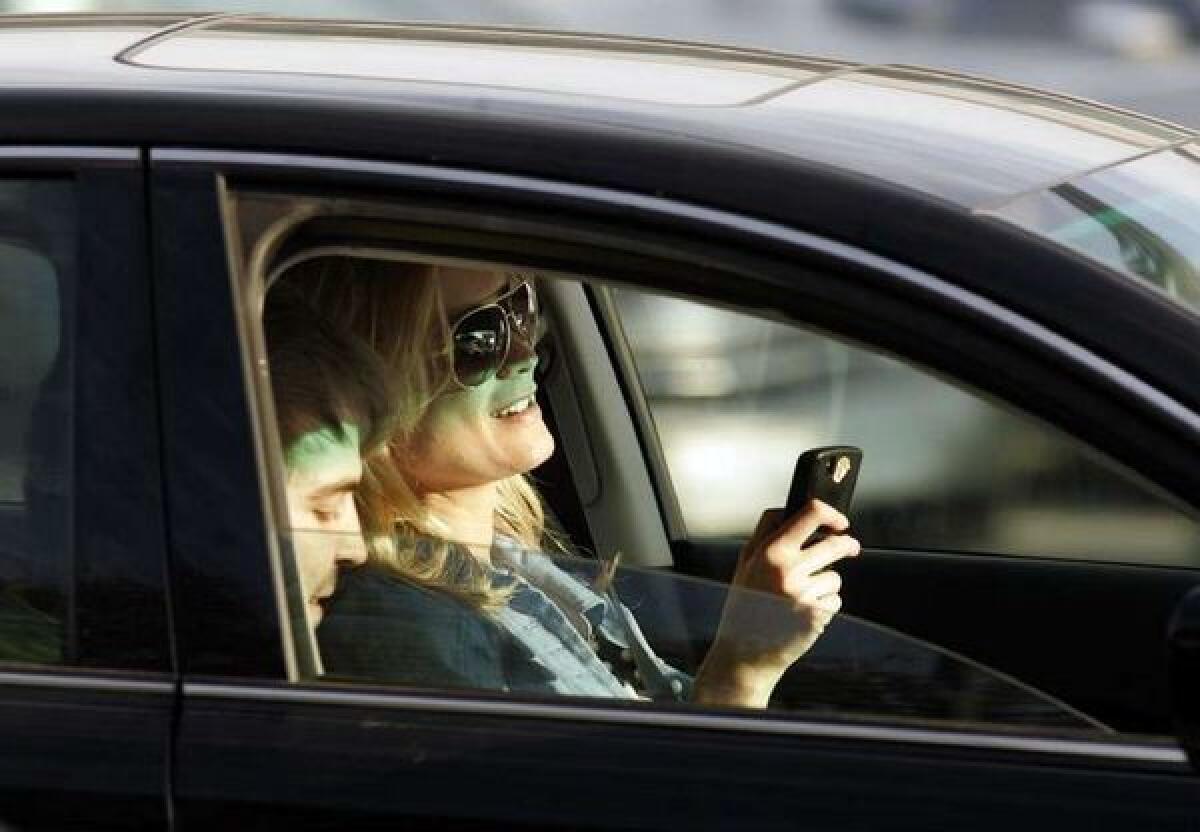 Who wants to look at the road when your smartphone is so much more interesting?
That's the thinking of a growing number of people who admit to "webbing" and driving -- or surfing the Internet while driving their car.
According to a study of 1,000 drivers by State Farm Insurance, 48% of drivers 18 to 29 have admitted to accessing the Internet while driving. That's up from 29% three years ago.
Quiz: How big a problem is texting while driving?
In the same age group, 43% of drivers said they check email while they are driving, up from 32% in 2009.
In 2011, State Farm found that 30% of people 18 to 29 admitted to updating their social networks while they were driving too.
These numbers may be frightening, but they are not necessarily unexpected because more drivers now have smartphones.
In case you aren't aware of how dangerous it is to use your smartphone while driving, I'll throw a few statistics at you:
You are 23 times more likely to get in a car accident if you are texting behind the wheel, compared with if you keep your eyes on the road.
Sending a text takes an average of 4.6 seconds. If you send that text while driving 55 mph, that means your eyes will be off the road for the length of a football field.
Distracted drivers (those who are talking on the phone, texting, or "webbing") have already caused an estimated 1 million accidents a year.
But even if you know the stats, the siren call of your smartphone can be hard to ignore.There are several apps on the market that will turn your phone off for you while you're driving. You can also just shove it in the glove compartment while you are behind the wheel.
ALSO:
It's a bird, it's a plane, no ... it's the space station
Can't stop texting and driving? These apps can help
SpaceX's Elon Musk: Your ticket to Mars? Half a million dollars