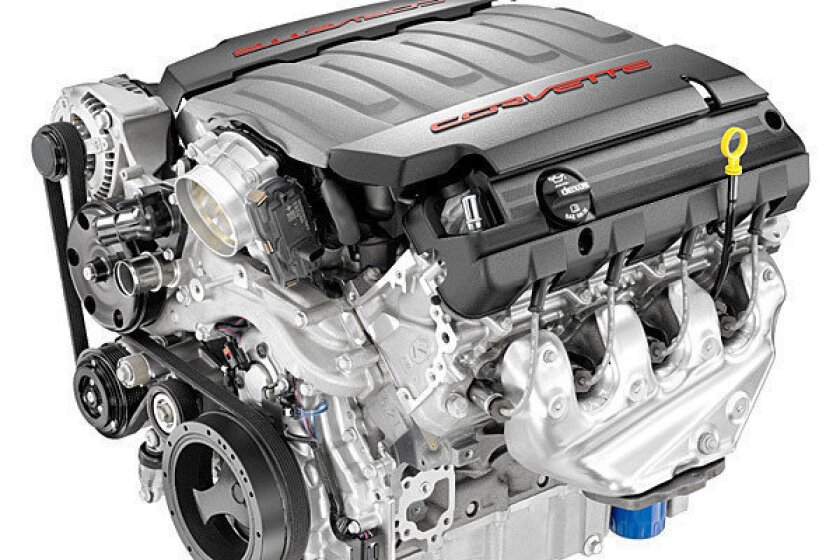 After recent news that Chevy would officially unveil the all-new 2014 Corvette just prior to the Detroit Auto Show in January, the company said it would periodically release details about the car before the launch.
Wednesday, it started with the engine.
Powering the C7 Corvette will be a 6.2-liter V-8 that will pump out 450 horsepower at 6,000 RPM and 450 pound-feet of torque at 4,000 RPM. That's a gain of 20 horsepower and 26 pound-feet of torque over the current base engine. Chevy says the new motor, dubbed LT-1, is good for a sub-four-second 0-60 mph time.
But the new engine isn't just about speed, it's about efficiency too. For the first time, the Corvette will get fuel-saving technologies like direct injection, variable valve timing and cylinder deactivation. This means that the 2014 car will hit the same 26 mpg rating for highway driving as the current car, despite the boost in power.
This is just the first in a series of details on the 2014 Corvette that will trickle out between now and January. And keep watching latimes.com for full coverage of the Detroit Auto Show live from the event.
ALSO:
Chrysler previews its 2012 SEMA vehicles

Sitting shotgun in Porsche's upcoming plug-in hybrid supercar
2014 Chevrolet Corvette to be officially unveiled at 2013 Detroit Auto Show

---