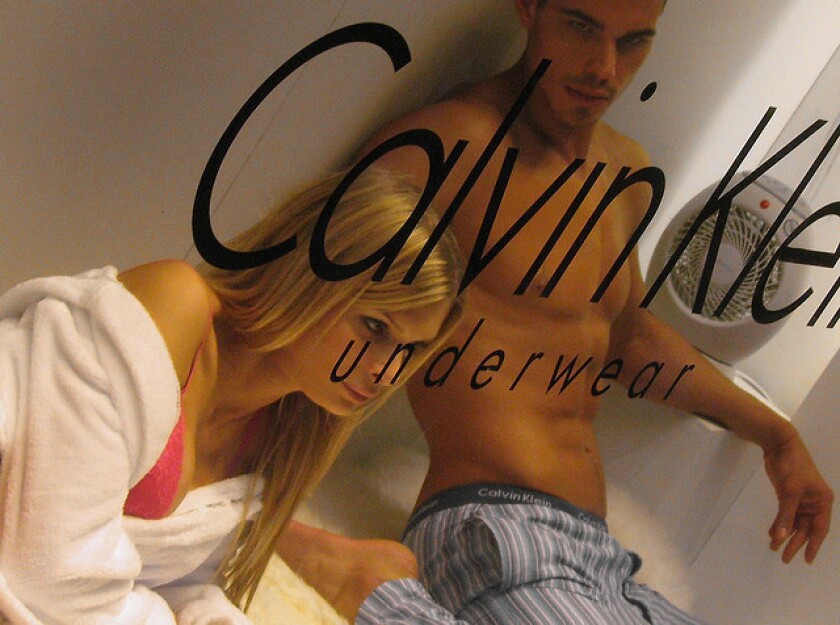 This post has been corrected. See below for details.
Nothing is coming between Calvin Klein and its underwear.
Retail giant PVH Corp. said Wednesday that it will acquire underwear maker Warnaco in a $2.9-billion deal and bring all of its Calvin Klein apparel lines under one roof to create a new clothing company.
PVH, owner of ready-to-wear brands such as Arrow and Tommy Hilfiger, said in a statement that the acquisition will boost combined sales at the company to $8 billion. Warnaco produces licensed Calvin Klein underthings.
"This is a unique opportunity to reunite the 'House of Calvin Klein,'" Emanuel Chirico, chief executive of PVH, said in the statement. "Having direct global control of the two largest apparel categories for Calvin Klein -- jeans and underwear -- will allow us to unlock addition growth potential of this powerful designer brand."
Other brands held by PVH include Van Heusen and Izod.
PVH is offering $51.75 in cash and 18.22% of one PVH share for each Warnaco share. That represents a 34% premium on the Friday closing price, with Warnaco shareholders to hold about a 10% stake in PVH after the deal is completed.
The boards of both companies have approved the deal, but it is still awaiting regulatory approval and a majority vote from Warnaco shareholders.
[An earlier version of the post erroneously said PVH owned swimsuit maker Speedo.]
ALSO:
Hot toys for the holidays
Target, Neiman Marcus unveil holiday collection with top designers
Popular Halloween costumes: Witches, superheroes, athletes, oh my!
twitter.com/@ShanLi
---