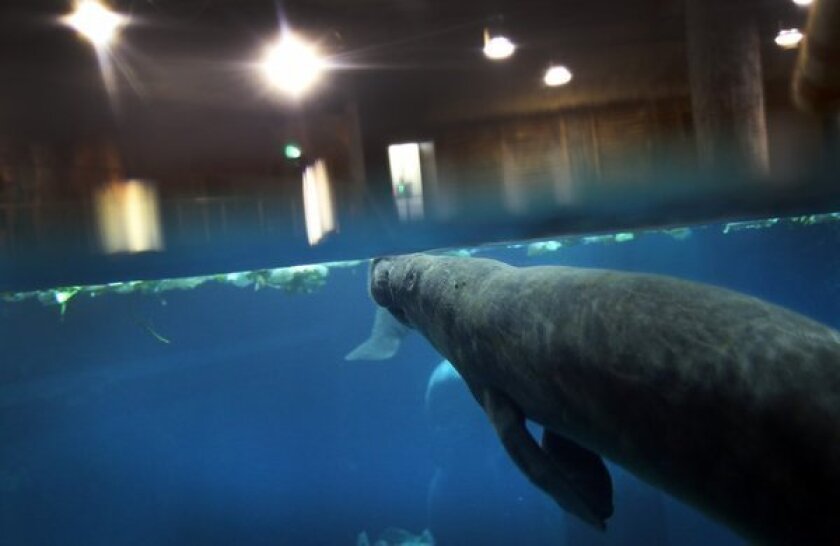 Target has apologized for referring to its "plus-size kimono maxi dress" as manatee gray. This is a mammal, after all, that is sometimes referred to as a sea cow.
An irritated shopper tweeted what many saw as an insult. Regular sizes were "dark heather gray," but the plus size got the "manatee" label. It didn't take long for Target to zap the plus-size gaffe from its website and issue an apology.
A spokeswoman told Today.com on Thursday the retailer was sorry for "any discomfort" and never intended to offend. Spokeswoman Jessica Deede noted that this color was "seasonal" at Target, and a check of the website revealed that many products came in manatee gray.
QUIZ: How well do you know your jeans?
There are towels, placemats, bath rugs and pillows in the shade. There are also books about manatees in paperback and hardcover.
Target seems to love its manatees nearly as much as Florida, where the gray marine mammals can grow up to 10 feet in length and weigh as much as 3,650 pounds.
Oh, Target also has men's short-sleeve T-shirts in manatee gray, in sizes ranging up to XX Large.
One wonders: Will any of those extra-extra-large men start complaining about the manatee label?
ALSO:
Facebook, now more in your face
Sport Chalet jumps on the same-day-delivery bandwagon
PHOTOS: World's fastest coaster and other record-setting thrill rides
---