Universe crumbles as Oxford dictionary adds 'selfie,' 'twerk'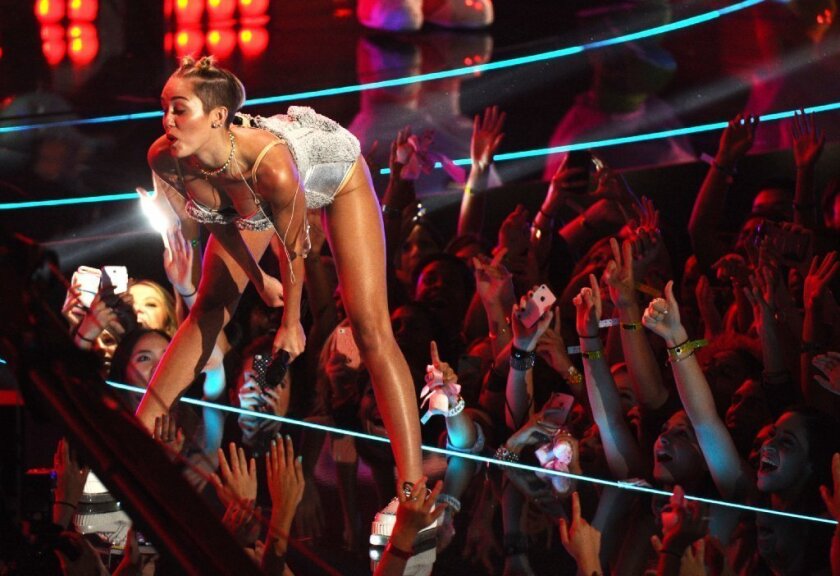 The latest sign that the apocalypse is nigh arrived Wednesday when the eggheads behind Britain's Oxford Dictionaries announced plans to add four words that are hard to say without gagging a little.
But, for the sake of illuminating our readers, we shall do our best to share them here. For, lo, their ascension into the mainstream reveals so much about the decline and fall of pop culture.
Brace yourself.
PHOTOS: Biggest tech flops of 2013 -- so far
Selfie: This refers to the smartphone self-portraits that people take. If you wondered whether the human race could possibly become any more narcissistic, smartphones and selfies have given us a resounding answer: Yes, yes we can.
Bitcoin: This is the stateless virtual currency that's nearly impossible to understand, and even more complicated to obtain and use. But that hasn't stopped folks like the Winklevoss twins from investing a bundle in it, in the hopes of making big real bucks. Other digital progressives hope it will lead to a revolution that will render useless all those pesky governments. Talking about Bitcoin at a party is guaranteed to help you achieve maximum geek status while alienating all members of the opposite sex.
Twerk: Yep. Twerk. The dance move Miley Cyrus seared into the brain cells of millions of helpless viewers who stumbled across MTV's Video Music Awards this week.
"There are many theories about the origin of this word, and since it arose in oral use, we may never know the answer for sure," Oxford Dictionaries' Katherine Connor Martin told the Associated Press. "We think the most likely theory is that it is an alteration of work, because that word has a history of being used in similar ways, with dancers being encouraged to 'work it.' The 't' could be a result of blending with another word such as twist or twitch."
And finally:
Digital detox: Which is actually two words, if you're counting. And of course this refers to exactly what you think it does. We're spending so much time with our gadgets, and online, that we've had to embrace the terminology associated with addicts. And thus, we have to take extreme measures to walk away from them. Sigh.
ALSO:
Hacked New York Times website still down; alternate site working
IPhone trade-in program may start Friday; you may want to skip it
Facebook: U.S. tops other governments in demanding data on users
---
Your guide to our new economic reality.
Get our free business newsletter for insights and tips for getting by.
You may occasionally receive promotional content from the Los Angeles Times.