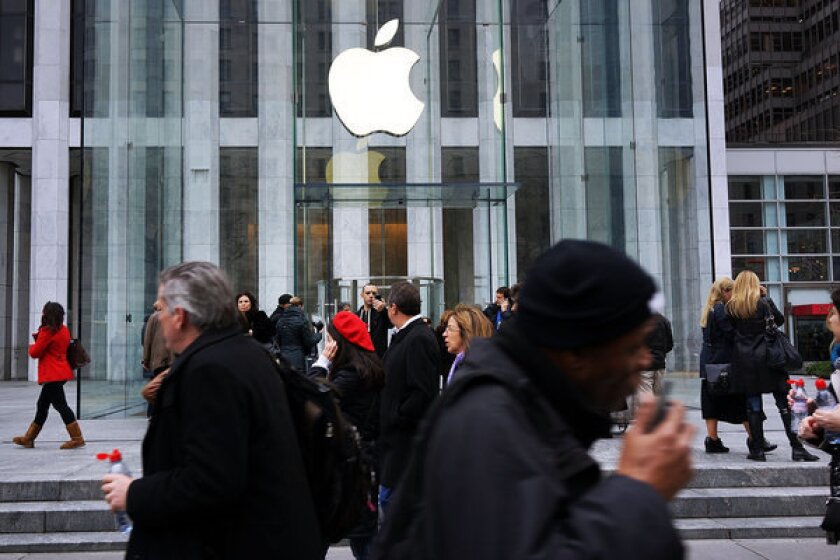 Dissident shareholder Greenlight Capital claimed in a filing made Friday in its lawsuit against Apple that a growing number of investors are joining its protest against the way the company is handling its upcoming shareholder vote.
In the filing, Greenlight includes a statement from Thomas Long, a senior vice president at D.F. King & Co., a firm that helps facilitate shareholder votes on corporate proxies, among other things. Long's declaration claims there has been a groundswell of shareholders seeking to change their votes since Greenlight went public with its dispute.
"The dispute appears to have resonated with Apple shareholders," Long says in the filing. "In just the past few days, D.F. King has received inquiries from approximately 50 Apple shareholders who had voted in favor of Proposal 2 asking for instructions on how to revoke their proxy."
QUIZ: Test your Apple knowledge
In this case, "Proposal 2" refers to an item on Apple's annual shareholder proxy that contains three measures the company has characterized as "pro-shareholder." One of the measures would require a shareholder vote before the company could issue a special class of stock.
David Einhorn of Greenlight has been lobbying Apple for the last year to issue such stock as a way to reward shareholders and make better use of the growing amount of cash on its balance sheet. Apple has called the idea "creative" and says it continues to study it, along with the notion of increasing the size of its dividends and stock buyback programs.
The move to change the rules around issuing such stock upset Einhorn, who went public with the dispute and filed a lawsuit to block the vote, scheduled for Apple's annual shareholder meeting Feb. 27. Greenlight wants a judge to block a vote on Proposal 2, saying Apple illegally bundled it with two other shareholder reforms.
Greenlight says Apple should allow shareholders to vote separately on the stock proposal. He noted that although Apple has characterized it as a pro-shareholder measure, not everyone agrees with that assessment, citing a report from one independent proxy service called Egan-Jones that recommended shareholders vote against the proposal.
Earlier this week Apple filed its initial reply in the case, citing precedents of other companies being allowed to bundle such proposals. The company asked a judge to deny Greenlight's request for an injunction against the vote. In a public appearance, Apple Chief Executive Tim Cook deemed the litigation a "silly sideshow."
Despite assurances by Cook that Apple is considering Einhorn's stock proposal, Greenlight is not backing down from its request that the vote be blocked.
A hearing on the request for an injunction is scheduled for Tuesday in U.S. Federal District Court in New York.
ALSO:
Apple design guru Jonny Ive wins Blue Peter badge
Staples to carry Apple products, employees' tweets say
Apple event 'likely' in March or April for iPad, analyst says
Follow me on Twitter @obrien.
---