A-Rod seeks $6.5 million for sexy research house in the Hollywood Hills
Alex Rodriguez, the decorated baseball star turned television analyst, has listed his architectural residence in Hollywood Hills West for sale at $6.5 million.
Known as the Honnold & Rex Research House, the Midcentury Modern residence was built in 1954 under the Architectural Products magazine research program, which encouraged experimentation with materials and designs. About a decade ago, it was redesigned and reconfigured by earlier owner and architectural conservator Xorin Balbes.

For the record:
8:30 a.m. Nov. 12, 2018A previous version of this story stated the home was built as part of the Case Study program sponsored by Arts & Architecture magazine. It was built as part of a similar research program sponsored by Architectural Products magazine.
Tucked away on a secluded drive, the home features horizontal louvers that wrap the exterior of the home and provide a privacy screen while diffusing light during the day and night. At the heart of the house is a two-story living room with a block-wall fireplace that runs from floor to ceilings. Clean lines, a mix of organic materials and walls of windows reinforce its modernist roots.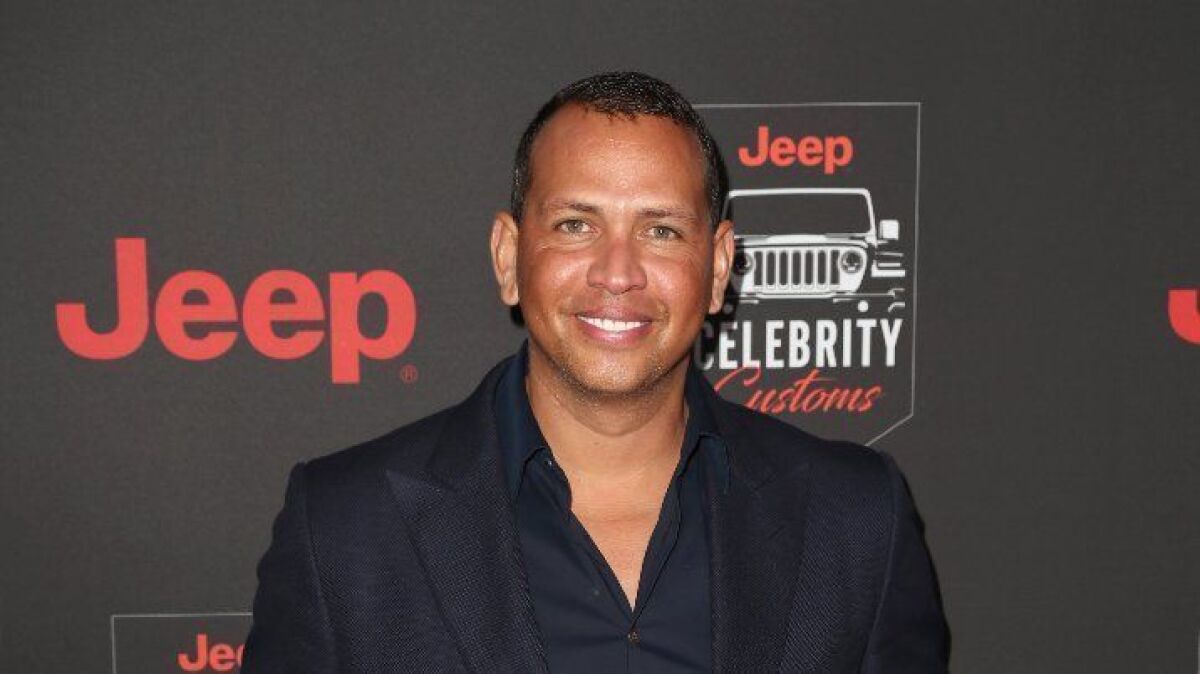 The two-story floor plan includes a chef's kitchen, a dining room and a family room on the main floor. The master suite — one of four bedrooms and four bathrooms — floats above the living room area, allowing for city light and tree-top views. Another bedroom, which doubles as an office, overlooks the backyard.
Walls of glass open to a rear courtyard with a swimming pool and spa. Hedges and tall palms give the property a sense of seclusion.
Rodriguez, who retired from baseball two years ago, bought the property in 2014 from Oscar-winning actress Meryl Streep for $4.8 million.
The 43-year-old was among the most dynamic players in baseball during his career, amassing 696 home runs and 3,115 hits across 22 seasons. Rodriguez's scores of accolades include 14 All-Star Game appearances, 10 Silver Slugger awards and two Gold Glove awards. He was named the American League MVP three times.
Since his retirement, he has worked as a broadcaster for ESPN and Fox.
Carl Gambino of Westside Estate Agency holds the exclusive listing.
neal.leitereg@latimes.com | Twitter: @LATHotProperty
---
The mansions, the prices, the market.
See inside amazing properties and read the latest news about housing and commercial real estate in our weekly newsletter.
You may occasionally receive promotional content from the Los Angeles Times.