Uber co-founder Garrett Camp quietly shells out $71 million for Beverly Hills mansion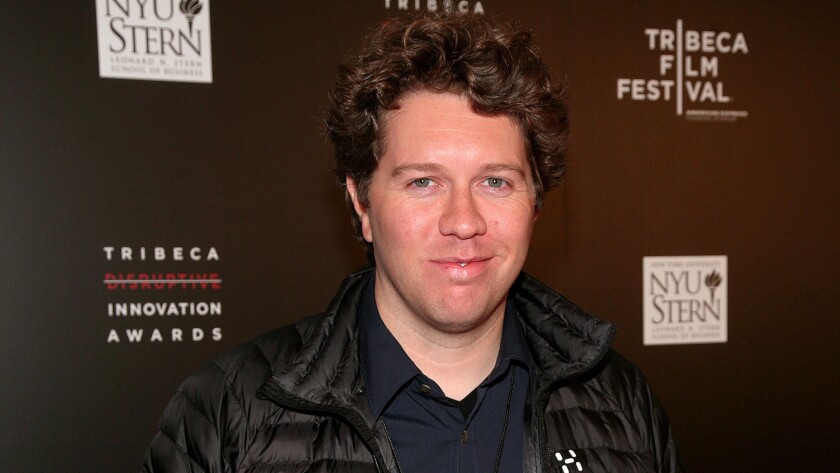 June gloom is over — at least in the red-hot realm of real estate. After two homes traded hands for more than $40 million in May, Uber co-founder Garrett Camp just upped the ante by paying roughly $71 million for a newly built Beverly Hills mansion, according to sources not authorized to comment on the sale.
The deal was done off-market. Details and photos are scarce, but satellite images and property records show that the home was recently rebuilt from the studs up.
Spanning more than an acre in Trousdale Estates, the property now holds a 12,119-square-foot residence with seven bedrooms and a newly added guesthouse.
The estate last traded hands for $13.7 million in 2014 after listing for $14.995 million, records show. Back then, it held a one-story home of 10,000 square feet, a detached guesthouse, a tennis court and a swimming pool, all of which have either been removed or replaced.
The deal marks the first mammoth sale of the summer, which is typically a busy season for the high end of the luxury market.
"Generally, the summer is when families are more mobile because their kids aren't in school, so they have more time to move. That leads to more robust sales activity," said UCLA real estate professor Paul Habibi.
There has been no shortage of eight-figure sales this year, but the high-end market has cooled a bit compared with 2018. The first six months of the year have seen 62 transactions of $10 million or more, down from 86 at this time last year. Fourteen have topped $20 million, down from 29 last year.
Before this transaction, only two properties had sold for $40 million or more in 2019, including Adam Levine's Beverly Hills abode that sold to Ellen DeGeneres and Portia de Rossi. This time last year had seen five such sales.
The upper echelon has been even quieter, and many estates asking $100 million or more have languished on the market. Developer Bruce Makowsky dropped the price of his extravagant Bel-Air spec house to $150 million this year after finding no takers at $250 million.
Camp, 40, co-founded Uber with Travis Kalanick in 2009 and remains a board member. His other ventures include web-discovery service StumbleUpon and start-up studio Expa.
Forbes lists his net worth at $4.2 billion.
jack.flemming@latimes.com | Twitter: @jflem94
---
Inside the homes of the rich and famous.
Glimpse their lives and latest real estate deals in our weekly newsletter.
You may occasionally receive promotional content from the Los Angeles Times.