L.A. County house-flippers average over $140,000 in profit, study shows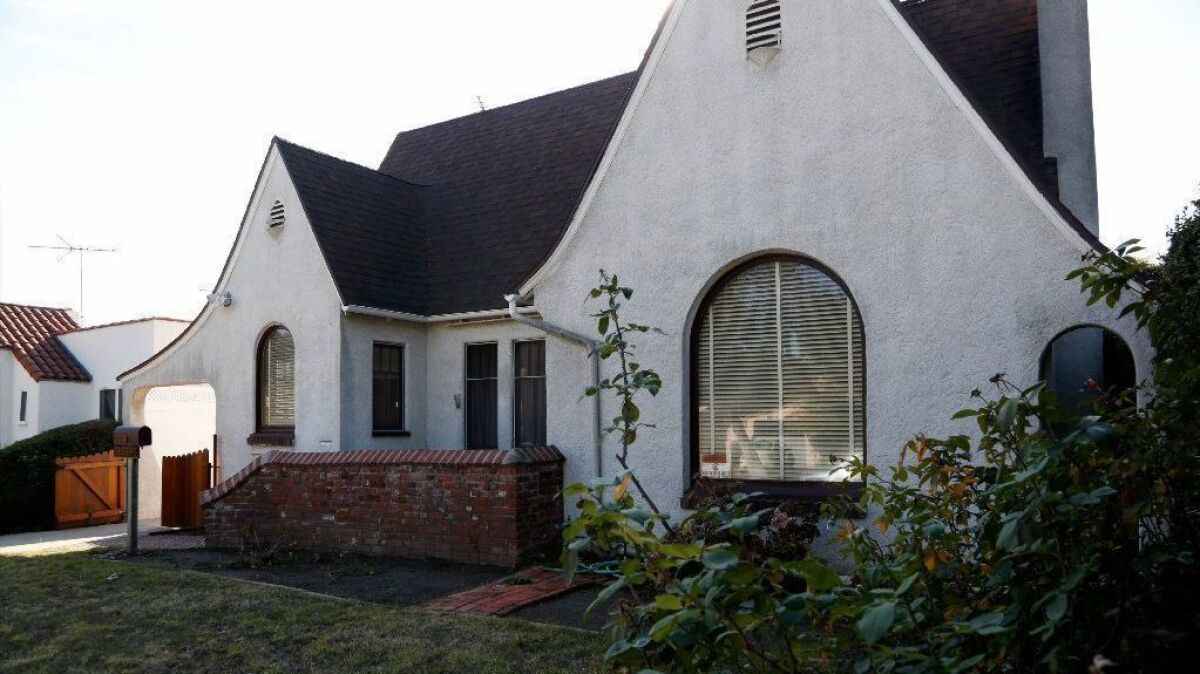 The flipping market is hot in Southern California, and for those who have the resources to rehab a home, six-figure profits await.
According to a new LendingHome study, which pinpoints California as a home-flipping hot spot, there were 151,873 homes flipped in the state from 2013 to 2017, with an average profit of $101,900.
Flipping refers to the buying, fixing up and reselling of a property, and, unsurprisingly, L.A. County is the epicenter of the state's activity.
During the four year-stretch, it accounted for 25.7% of California home flips. Over 39,000 homes were turned over at an average profit of $140,000, good for the ninth-highest margin of the state's 58 counties. However, that doesn't factor in construction or renovation costs, so the exact revenue is likely smaller.
"L.A. County is a hotbed not only because of the volume of housing, but because of the price range," said Marc Geredes, senior vice president of operations and risk at mortgage loan provider LendingHome.
He added that houses in high-end areas, such as Bel-Air and Beverly Hills, are traditionally harder to flip. The perfect candidates are homes built in the 1950s and '60s that are priced between $300,000 and $500,000, which the county has in abundance.
San Diego County saw the second largest share of flips — 9.55% of the state total — followed by Riverside County at 8.88%. Other counties in the top 10 include San Bernardino, Sacramento, Orange, Kern, Fresno, Contra Costa and Alameda.
San Francisco County accounted for less than 1% of the state's home flips but saw the highest profit margin. On average, flippers made $390,000.
More recent studies paint a similar picture. According to a report from ATTOM Data Solutions, in the first quarter of 2018, home flips accounted for 31.7% of all home sales in the 90047 ZIP Code, in L.A.'s South Bay region. It was one of five areas nationwide where flips accounted for more than 30% of total sales.
LendingHome defines a flipper as someone who has bought and sold a home with at least 10% profit in less than a year, or who has bought and sold at least two homes in 1,000 days or less.
Florida leads all states in terms of flipping newcomers, but California is surging as of late. In 2017, 13,053 new flippers entered the market in California, nearly four times as many as in 2014.
It's no surprise that the number of homes purchased for flipping has mirrored the growth of new flippers. Over 45,000 of them were purchased in 2017, up from 28,638 in 2014.
Perhaps the fresh flippers are attracted to the short sale times. It takes 180 days on average to flip a house in California, which is 20 days quicker than the national average, the study says.
"More flippers means more competition, but California's aging home stock is still huge," Geredes said.
According to housing data from the U.S. Census Bureau, more than half of all U.S. homes are at least 39 years old. Aging construction and outdated styles spell opportunity for flippers in any market.
"Flippers are doing more complex projects than they were a few years ago. All the easy flips have been done for the most part, so they're looking for houses that require more time and energy," Geredes said.
In 2014, many flips were purely cosmetic: new carpet, fresh paint, etc. To turn a profit now, flippers end up redoing kitchens, moving walls and adding square footage. Geredes said the complicated rehabs became more commonplace in 2015-16.
The added effort has resulted in bigger payoffs. Median profit margins for California home flips grew from $90,000 in 2014 to $110,000 in 2017.
jack.flemming@latimes.com | Twitter: @jflem94
---