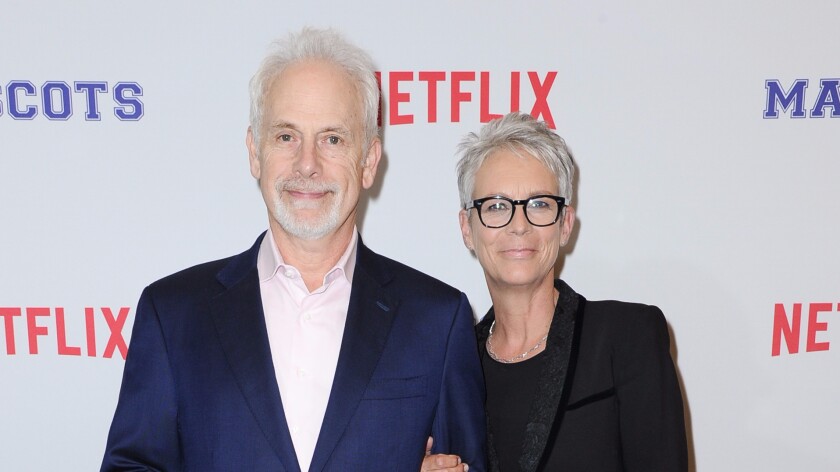 Actress Jamie Lee Curtis and her husband, screenwriter-composer Christopher Guest, have bought a home in Santa Monica for $2.2 million in a deal completed off-market.
Continuing a trend among celebrities and the super-wealthy, in which additional privacy is created by buying up neighboring homes, the property sits next door to a home owned by the couple for more than two decades.
While details are scant, tax records show the wood-paneled two-story was built in 1987 and has three bedrooms and two bathrooms in more than 1,900 square feet. Tall palms and mature landscaping create a natural canopy for grounds that include a swimming pool.
Curtis, the daughter of actors Tony Curtis and Janet Leigh, gained fame for her role in the 1978 horror film "Halloween." Her body of work also includes "A Fish Called Wanda" (1988), "True Lies" (1994) and "Freaky Friday" (2003). She currently appears on the Fox series "Scream Queens."
Guest, 68, has television and film credits that include "This Is Spinal Tap" (1984), "The Princess Bride" (1987) and "Saturday Night Live." He is the fifth baron of Saling in Essex, a title he has held since 1996.
Twitter: @NJLeitereg
MORE HOT PROPERTIES:
Frank Sinatra's mountain hideaway now for sale with additional acreage
'Weeds' writer-producer Matt Salsberg sells in Valley Village
'Home Improvement's' Zachery Ty Bryan looks to part with his Glendale home
'Tool Man' Tim Allen cuts loose of Hollywood Hills West home
---