Billionaire Ken Griffin pays $238 million for New York penthouse, trouncing price record
In a record-setting deal, billionaire Ken Griffin has paid $238 million for a massive penthouse towering over Central Park in New York City.
The sale shatters the previous price record, which was set in 2014 when hedge-fund manager Barry Rosenstein reportedly shelled out $137 million for a Hamptons estate.
As first reported by the Wall Street Journal, the mammoth transaction caps a series of eye-popping purchases for Griffin. The Citadel hedge-fund founder shelled out $122 million for a London mansion half a mile from Buckingham Palace last month.
Last year, he paid $58.75 million for the top four floors of a condo building in Chicago, and he also spent $60 million on a double-unit penthouse in Miami's Faena House in 2015.
Located at 220 Central Park South, the penthouse spans 24,000 square feet across two apartments, according to the Wall Street Journal.
The building, developed by Vornado Realty Trust and designed by Robert A.M. Stern Architects, is still under construction. It's clad in Alabama Silver Shadow limestone and comprised of an 18-story villa and a 79-story tower. Taking in views of Central Park, it offers amenities such as private dining rooms, entertaining spaces, an athetic club and a spa.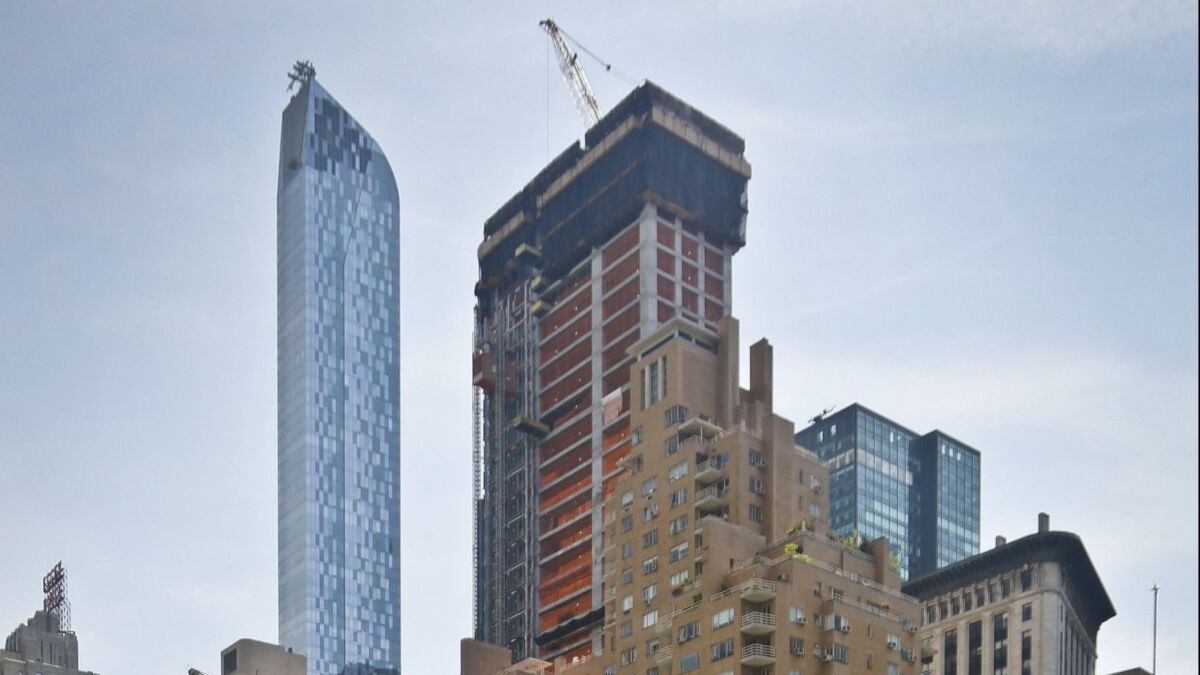 Reports of the deal first surfaced four years ago, with the transaction finally closing now that the tower is closer to completion.
In California, spec houses and even empty patches of land have listed for more than $238 million. So far, nothing has traded hands for anywhere near that price.
Last year in Beverly Hills, a 157-acre property branded as the city's finest undeveloped parcel hit the market for $1 billion, but it hasn't found a buyer. Handbag tycoon Bruce Makowsky offered up his Bel-Air mega-mansion for $250 million in 2017, but subsequent price cuts have lowered the tag to $150 million.
There are 12 homes on the market for more than $100 million, records show, and only one is listed for more than $238 million: the Bel-Air estate of late Univision billionaire A. Jerrold Perenchio. Known as Chartwell, the 25,000-square-foot mansion sits on over 10 acres of manicured gardens. It's on the market for $245 million.
The priciest home sale in California history came in 2013, when a neoclassical-style mansion sold for $117.5 million in Woodside, an affluent community in Silicon Valley.
Malibu's Carbon Beach holds the record for L.A. County. Last year, hotelier Peter Morton sold his oceanfront home, a double-unit compound wrapped in rich teak wood, for $110 million.
jack.flemming@latimes.com | Twitter: @jflem94