You're not the only one thinking about leaving L.A. because of rising rent prices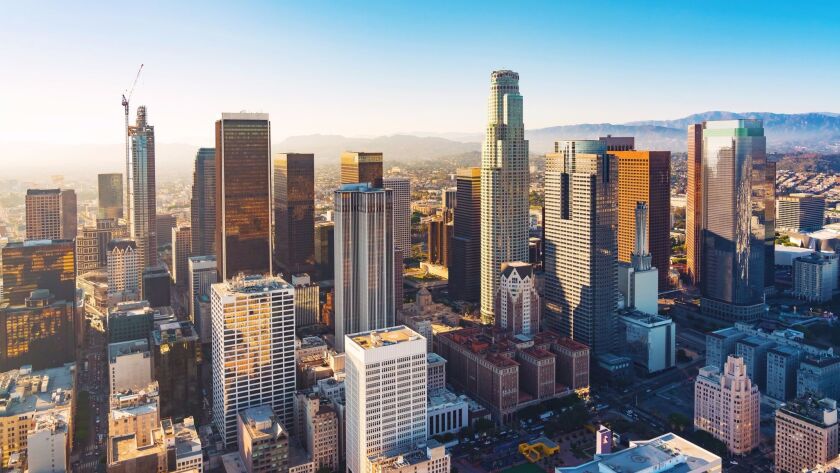 It's no secret that Los Angeles is expensive. The median rent for a one-bedroom apartment is $1,340, a 4.8% increase from July of last year.
Now, it appears that renters' pocketbooks can't keep up with the soaring costs.
According to a study from Apartment List, 77% of renters in L.A. plan on settling down in a new city, compared with the national average of 64%.
The study, which surveyed 24,000 renters, found that rising costs are the largest concern; 49% of renters in L.A. cited affordability as their biggest reason for leaving. They also listed jobs (18%) and safety (11%) as factors for moving.
Among those planning to skip town, Riverside and Phoenix were the top in-state and out-of-state destinations, respectively.
However, don't expect a mass exodus or less traffic during rush hour; renters in cities across the country are considering a move west. Los Angeles ranks in the top three out-of-state destinations for renters in about 40% of metro areas in the country, as people eye the city's improving job market.
Visit and like the Hot Property Facebook page for more stories and updates throughout the week. It's also a fine place to leave a tip.
MORE FROM HOT PROPERTY:
John McVie's Brentwood home proves to be an instant hit
Actor Adam Sinclair poured on the charm and raked in the dough in Culver City
MLB free agent Coco Crisp clears a base in Rancho Mirage
Before and After: Canyon home opens itself up to a Zen sensibility
---
Inside the homes of the rich and famous.
Glimpse their lives and latest real estate deals in our weekly newsletter.
You may occasionally receive promotional content from the Los Angeles Times.