Before and After: Model Abigail Ratchford invited the world to watch her add oomph to her town house
Instagram model Abigail Ratchford shows the updates to her Beverly Hills town house.
Given Abigail Ratchford's social media prowess — the model has about 11 million followers between Instagram, Twitter and Facebook — her method of documenting the renovation of her Beverly Hills home is not surprising.
"I put Snapchat videos up on the whole process — while walls were being painted and furniture was being delivered," she said. (Those videos were seen by up to 500,000 people a day.)
Ratchford, originally from Pennsylvania, moved into the 2,200-square-foot town house in July. Previously occupied by a family with young children, it was in good condition and nicely decorated.
But Ratchford, whose scantily clad photos are far from family-friendly, wanted to amp things up a bit.
"The place was plain, with not a lot of personality," she said. "I knew exactly what I wanted. I hired a designer to source things I needed. But everything else I was very hands on with."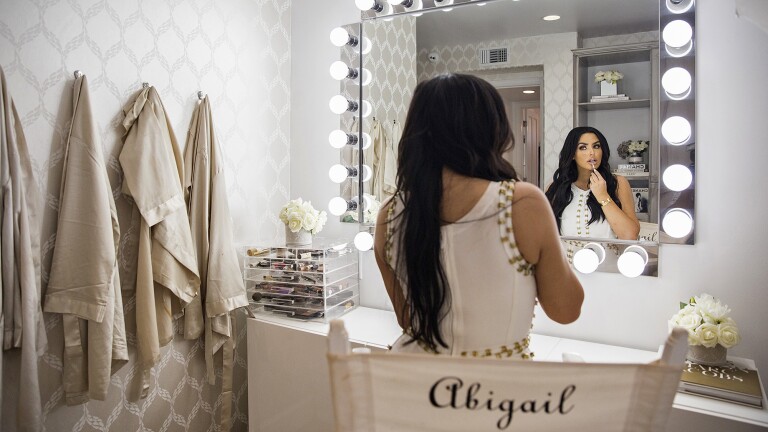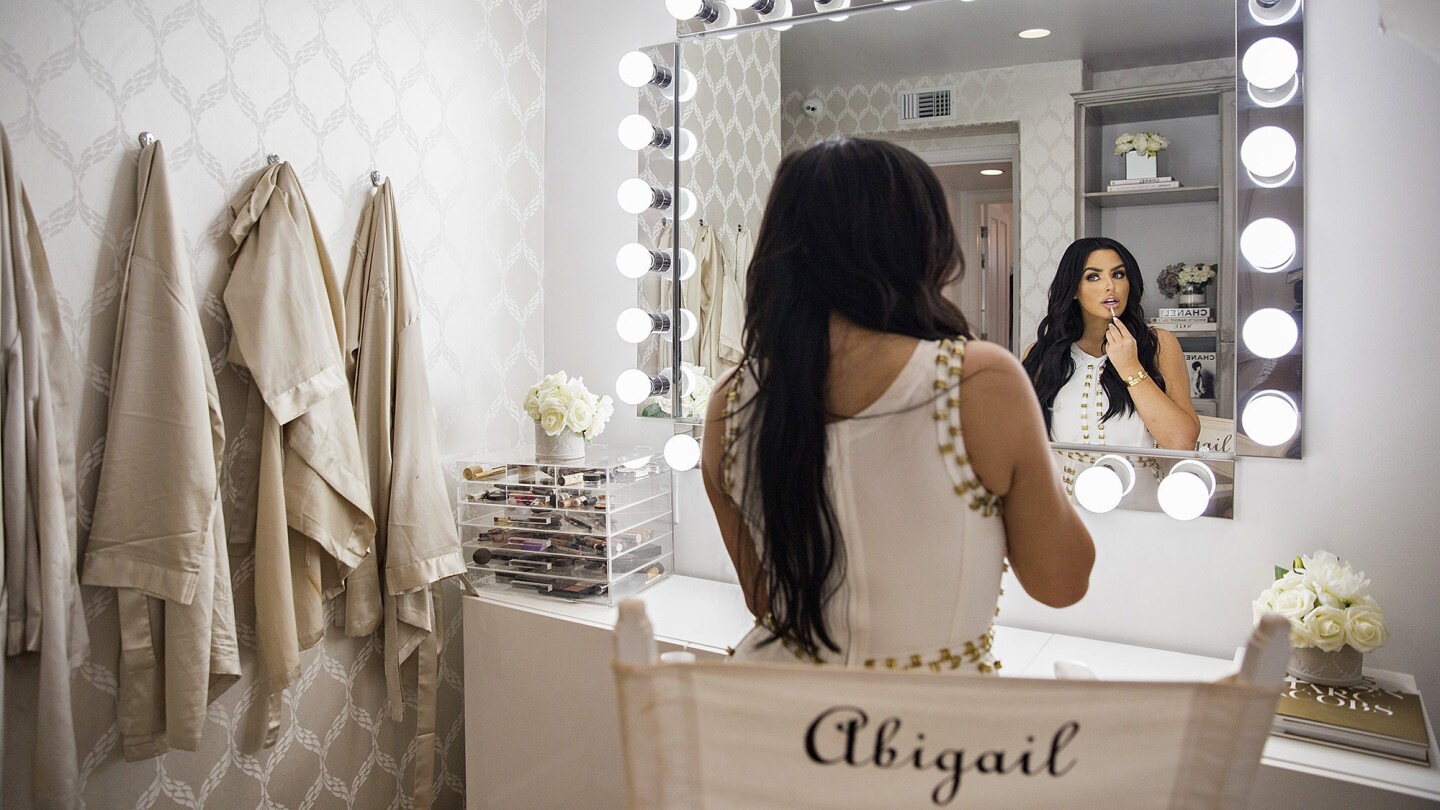 The dressing room.
(Brian van der Brug / Los Angeles Times)
A children's room became part of the "glam suite."
(Zillow)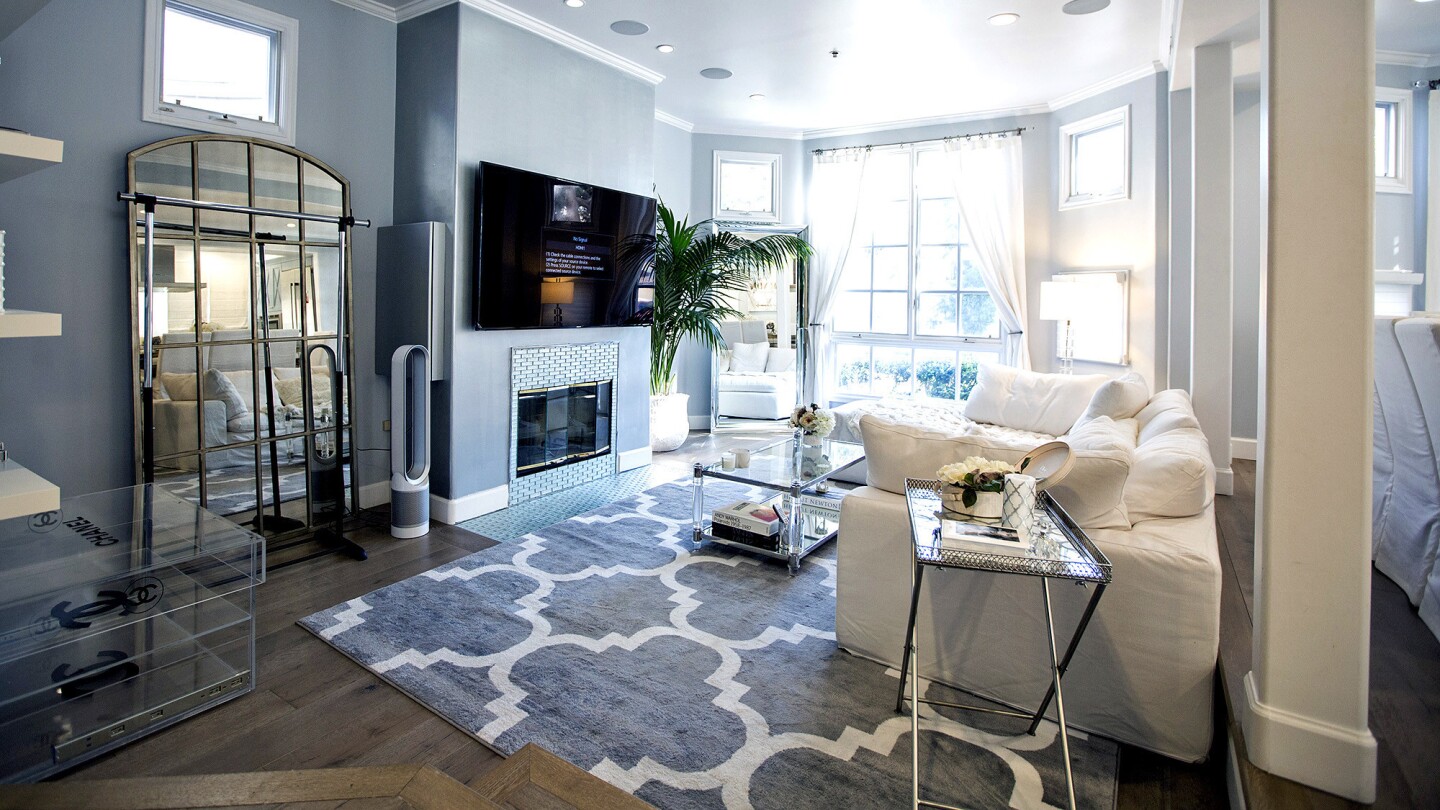 New paint, furniture and shelving were part of the plan.
(Brian van der Brug / Los Angeles Times)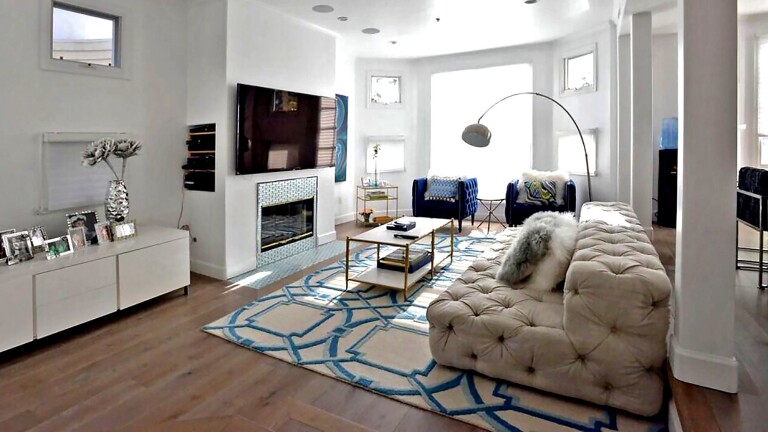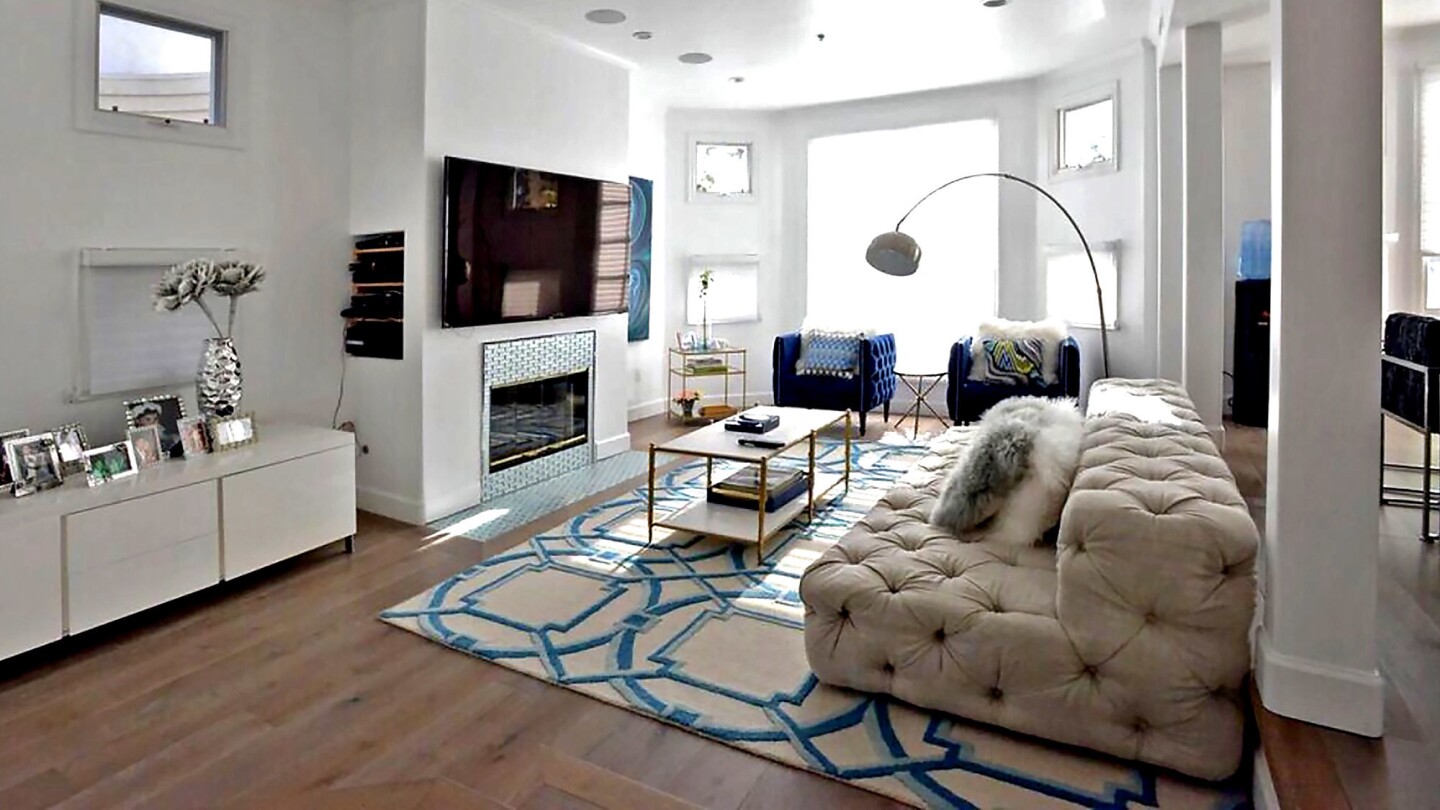 The old living room.
(Zillow)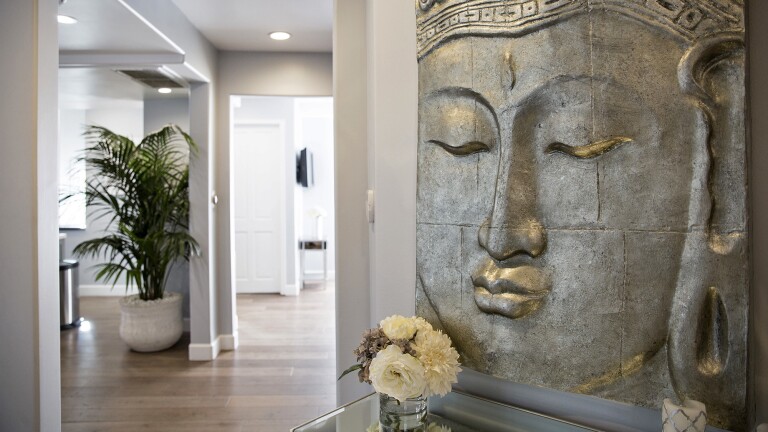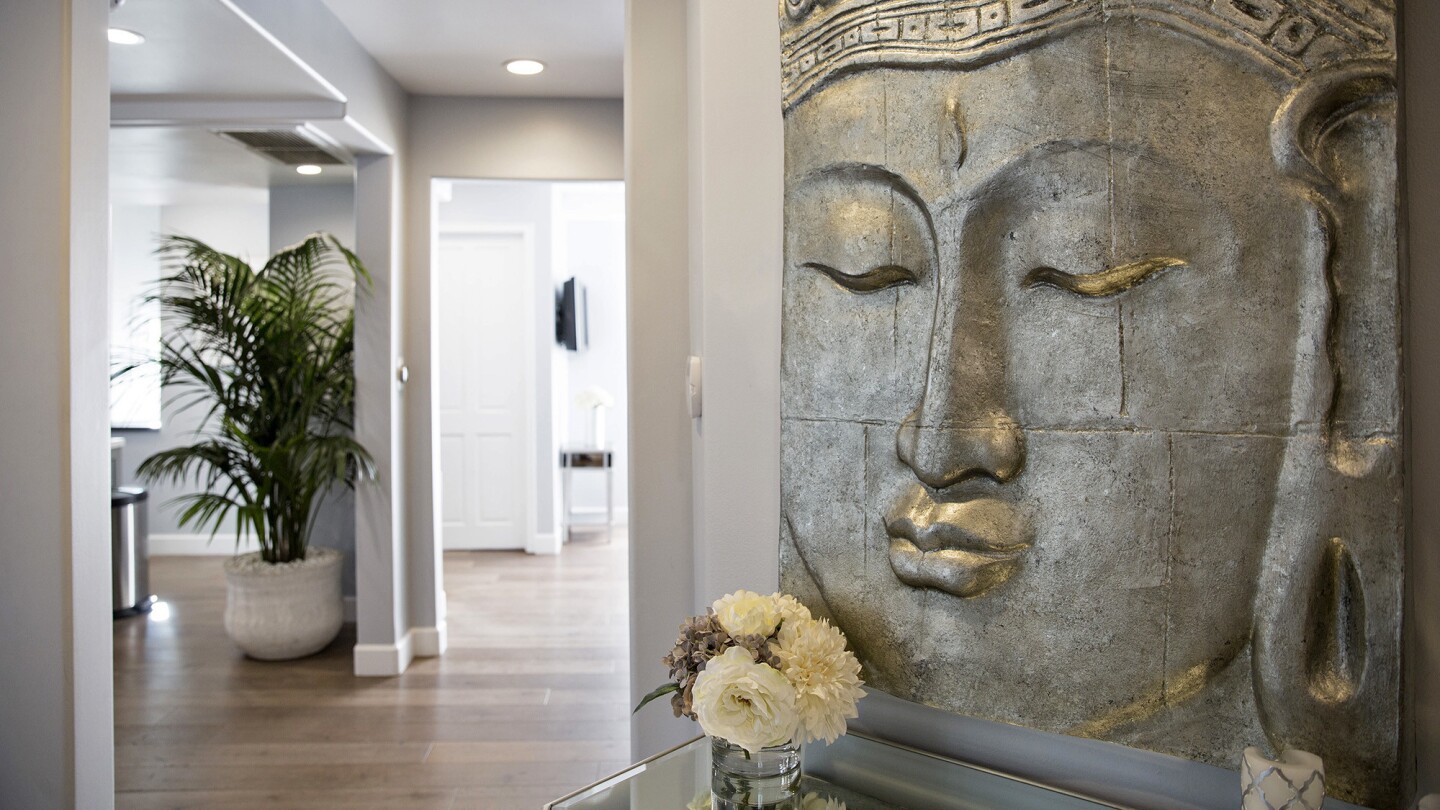 The foyer.
(Brian van der Brug / Los Angeles Times)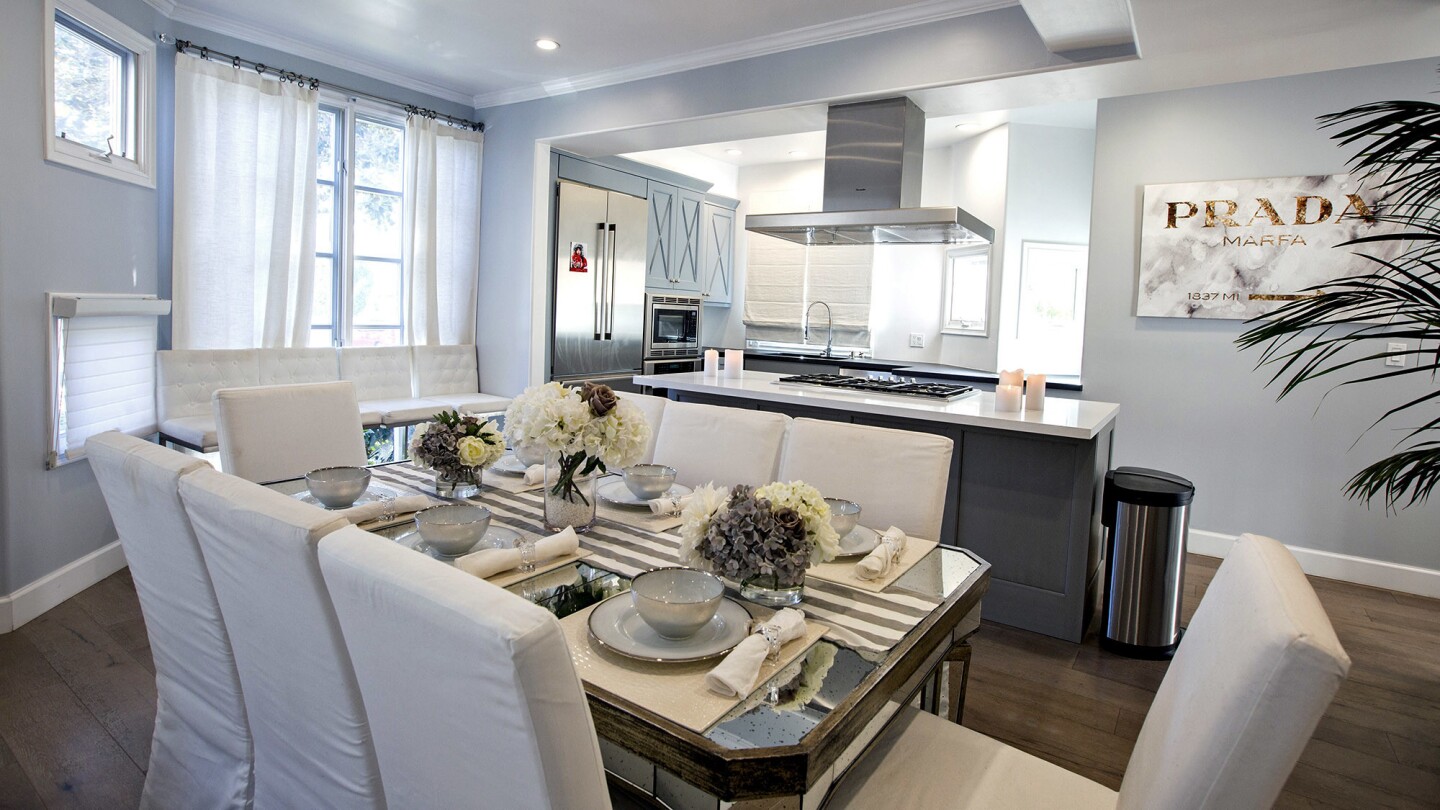 The dining room, with the kitchen in the background.
(Brian van der Brug / Los Angeles Times)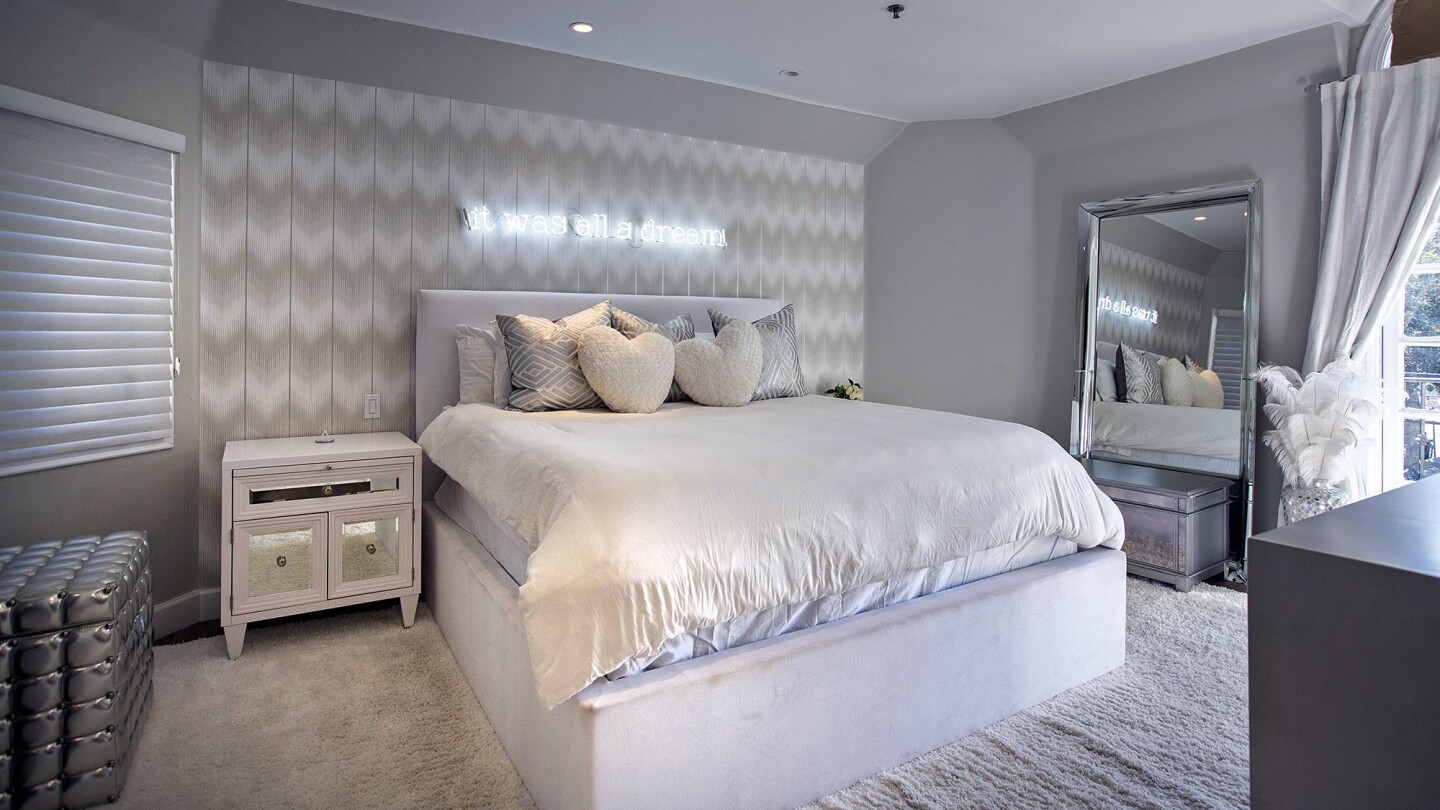 Master bedroom.
(Brian van der Brug / Los Angeles Times)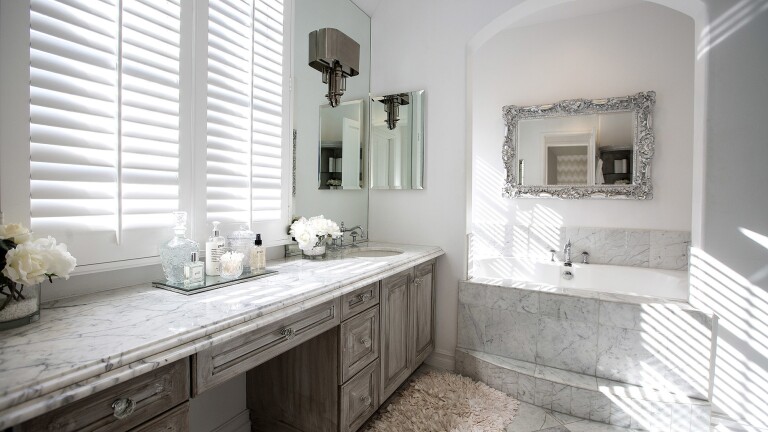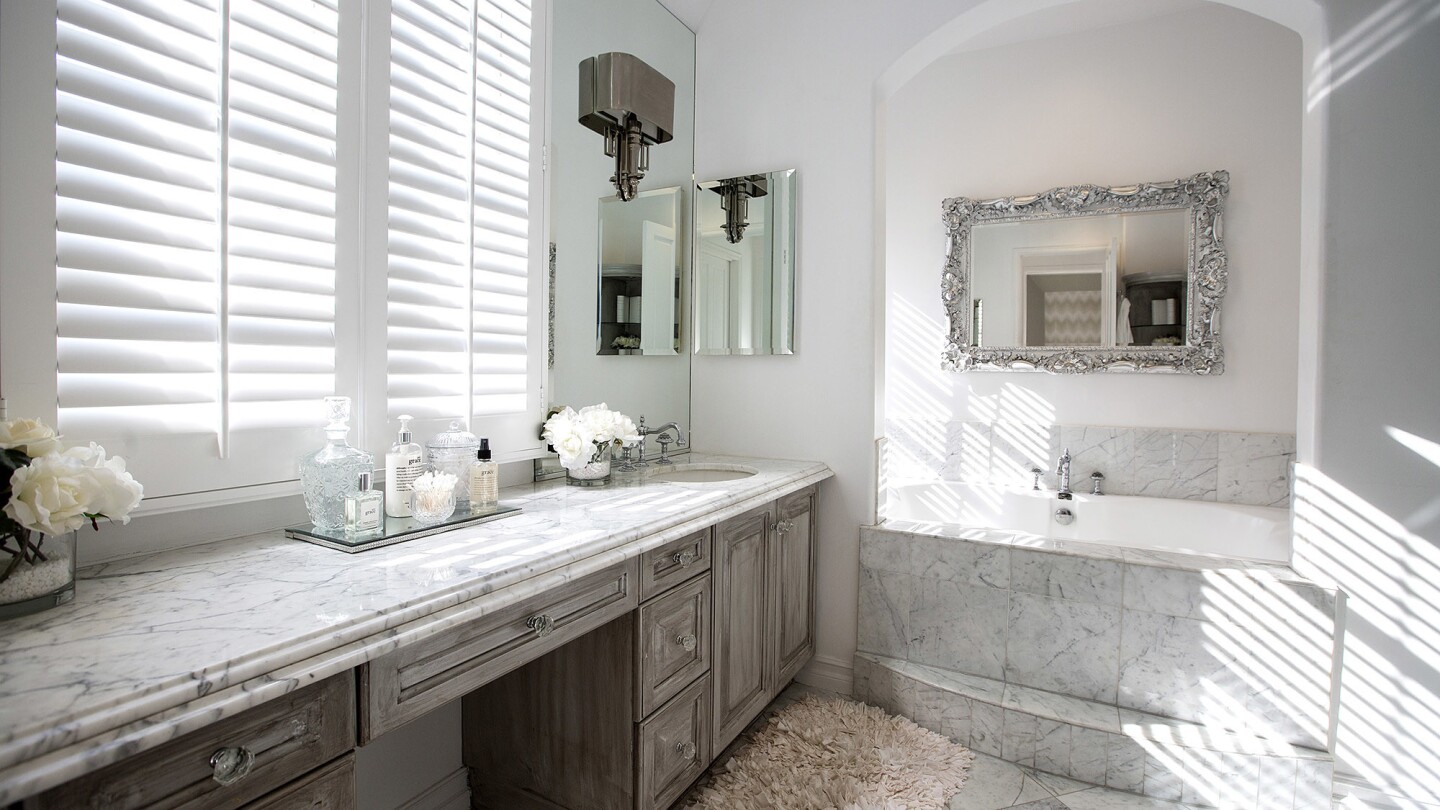 The master bath.
(Brian van der Brug / Los Angeles Times)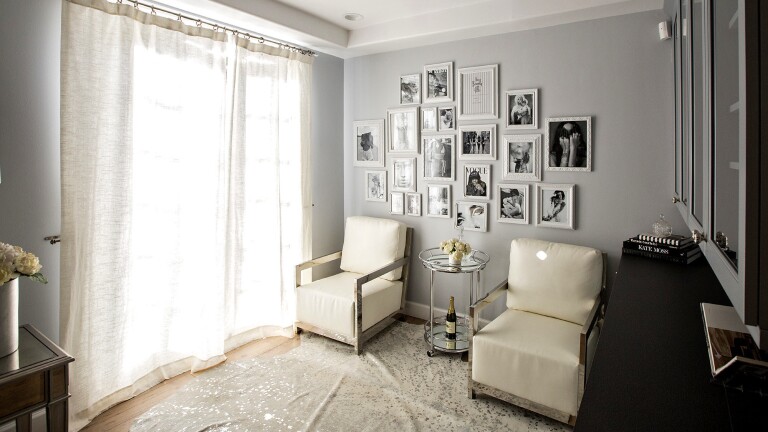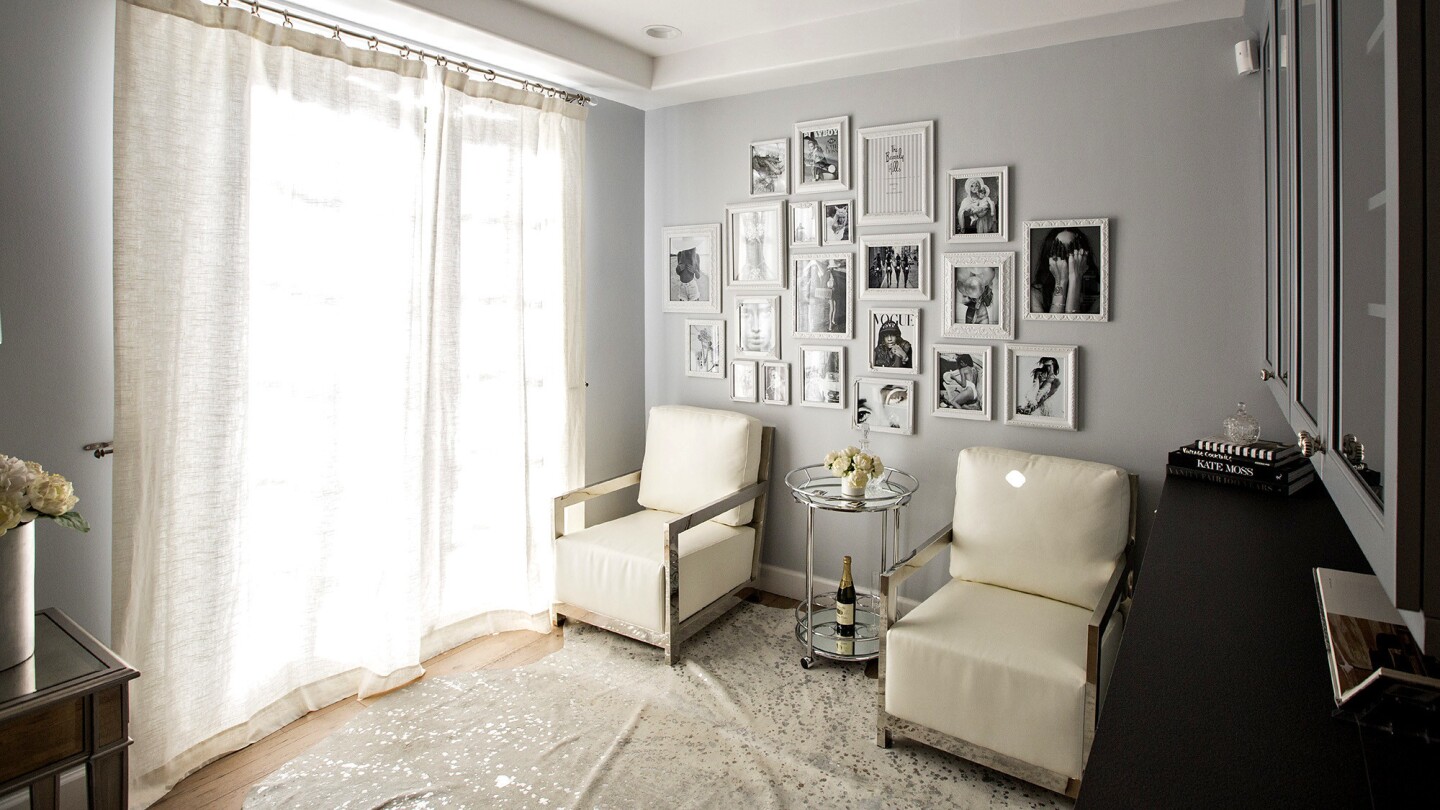 The parlor.
(Brian van der Brug / Los Angeles Times)
She spent about six weeks and $50,000 on the transformation. Although no major construction was done, she gave the town home a top-to-bottom aesthetic makeover: repainting the walls, installing shelves in the living room, swapping out all of her furniture and custom-making a large vintage-style vanity mirror.
She also converted two smaller bedrooms into a walk-in closet and dressing area; she occasionally uses the space for photo shoots.
When she needed additional inspiration, she took to social media.
"I typed in 'frame walls' on Pinterest and got all these ideas," she said, indicating a wall on which she had mounted a series of black and white celebrity photos in matching white wood frames.
She managed to stick to her budget by choosing pieces wisely. She shopped at Target, Overstock.com, flea markets and thrift stores but splurged on substantial furniture.
"I invested in certain pieces I knew I'd keep with me, like the couch and bed — especially if I one day buy a house," she said.
Most of her furniture came from Restoration Hardware, West Elm and Z Gallerie, where she bought the Cloud modular white sectional ("it's called that because you sit on it and sink into it").
Ratchford said she was drawn to the town house's open floor plan and natural light, which suited the paint and wallpaper colors she used: pale gray, white and silver.
"I loved the way the space runs through the living and dining rooms and to the kitchen," she said. "It felt free-flowing and a nice environment for my guests. I wanted the home to feel relaxing, light and airy but still be feminine and glamorous."
MORE IN HOT PROPERTY
What $900,000 buys in Anaheim Hills, Cypress and Dana Point
'Inspector Gadget' co-creator Andy Heyward puts Bel-Air home up for sale
Newly built Spanish home in Beverly Grove has a super-secure wine cellar
---
Inside the homes of the rich and famous.
Glimpse their lives and latest real estate deals in our weekly newsletter.
You may occasionally receive promotional content from the Los Angeles Times.