My Favorite Room: Dichen Lachman adds old-fashioned character to a modern floor plan
The actress's open-concept kitchen and living space is designed as a place to gather and talk.
(Maria Alejandra Cardona / Los Angeles Times)
"This is a progressive house," the actress says of the open-plan residence.
(Maria Alejandra Cardona / Los Angeles Times)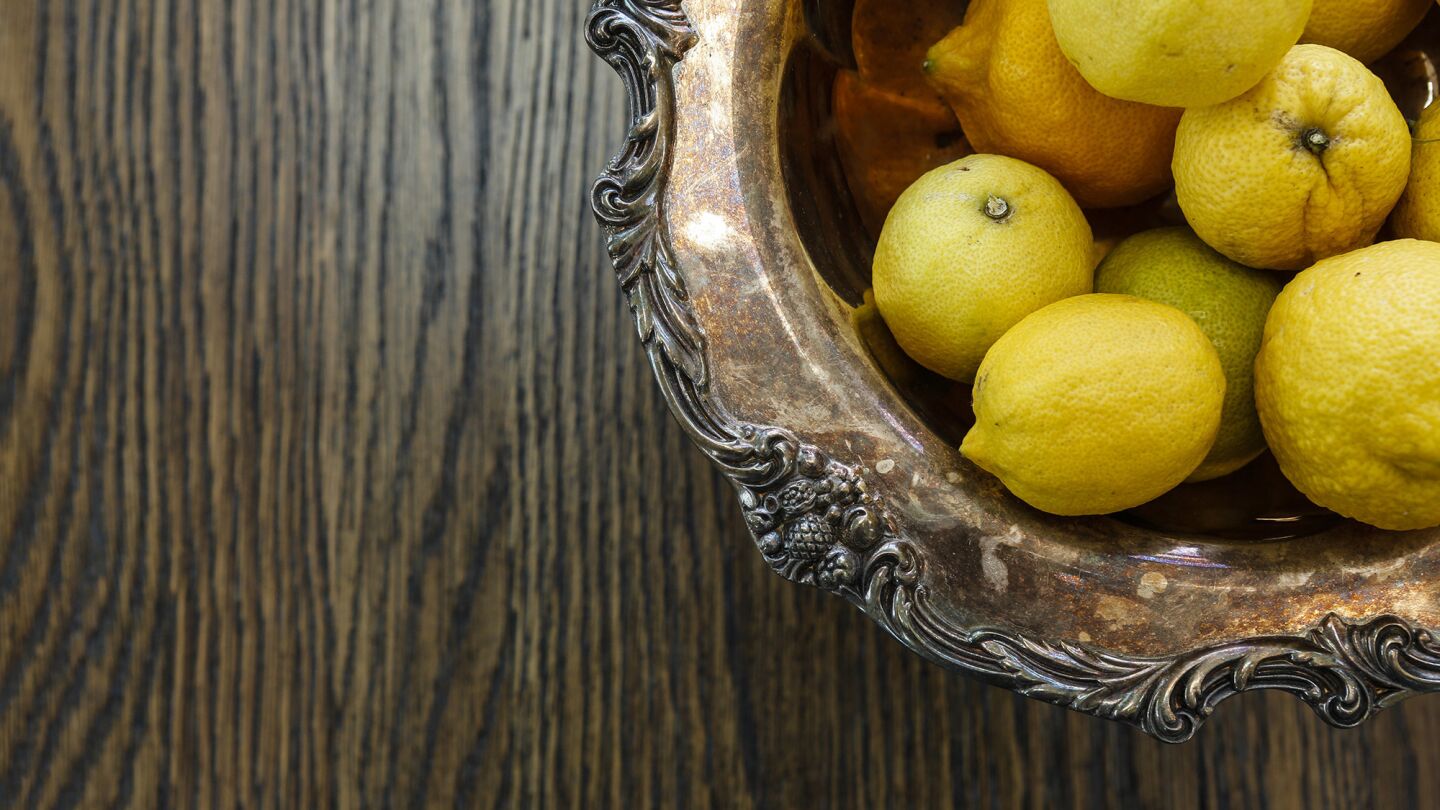 Lachman refinished her kitchen table in order to reveal "the character that natural wood has."
(Maria Alejandra Cardona / Los Angeles Times)
Literature choices are varied.
(Maria Alejandra Cardona / Los Angeles Times)
The home is chic yet child-friendly.
(Maria Alejandra Cardona / Los Angeles Times)
Moving into a house built in 2015 wasn't ideal for actress Dichen Lachman, who prefers the "warmth and welcoming touch" of an old Victorian.
But by incorporating some Old World touches, the star of Netflix's "Altered Carbon" has warmed up to her modern Eagle Rock home.
In her open-concept kitchen and living space, she added a little stain, polyurethane and sandpaper to give the room a more historical feel.
"I love DIY and recently refinished the kitchen table. I wanted the character that natural wood has, but you couldn't see any of it because it was black," said Lachman, 36.
She also took on other home renovation projects over the last year and a half that helped "soften the edges" of the crisp, white space, including adding a bookshelf made of apple crates found at the Rose Bowl.
Lachman lives in the 2,093-square-foot home with her husband, actor Maximilian Osinski, and daughter Mathilda.
Why is this your favorite room?
I love this space because the kitchen, living room and dining table are all here, and I always feel like the heart of the home is the kitchen. Everyone always finds themselves congregated around the island — drinking, eating, sharing stories and being together. That's what life is about.
What are some of your favorite design elements in here?
The sun rises just over the San Gabriel Mountains facing this room, so this entire space is completely filled with light. It's better than coffee in some ways. And everything plays to the view.
It's really a blank canvas and a great place to start in terms of changing the color or adding little elements here and there that are more us.
What would you say is more you?
I love anything old, earthy with character, texture and history. I think storytelling is so important in our culture, so my desire to tell stories as an actress and find a story in an old trinket or an old piece of furniture are one and the same.
What attracted you to the open floor plan?
It represents women in the workplace. In old homes, the kitchen is always separate, which is where the women were. But now, because women and the dynamics of relationships have changed, so has the architecture. This is a progressive house.
Any decorating tips for a chic, child-friendly space?
The beige sofa has Perennials fabric, which you can't stain. You just get a wet rag, and it comes right off. Definitely worth the investment. And rugs. My uncle made them in Katmandu. He just sold his carpet factory, but I asked him to make me some really thick rugs with cork underneath.
Home renovation can drive people crazy but can also serve a therapeutic purpose.
One of the wonderful things about DIY projects is you can see the progress, and that's rewarding and necessary for a creative person who sometimes feels like they're in a loop.
---