Neighborhood Spotlight: La Cañada Flintridge offers pricey isolation in a convenient location
Pre-spring cherry blossoms.
(Luis Sinco / Los Angeles Times)
Descanso Gardens at Christmastime.
(Francine Orr / Los Angeles Times)
Lush green surrounds a trail.
(Anne Cusack / Los Angeles Times)
A renovation turned a '50s ranch-style into a stylish 21st century home.
(Irfan Khan / Los Angeles Times)
The Voyager on display at JPL.
(Allen J. Schaben / Los Angeles Times)
The restaurant and gin bar is on Foothill Boulevard.
(Kirk McKoy / Los Angeles Times)
The Crescenta Valley, where the city of La Cañada Flintridge now lies, was first permanently settled in 1843 when Ignacio Coronel, a teacher from the nearby pueblo of Los Angeles, was granted the rights to the land by the Mexican government.
In what would become something of a recurring theme in the contentious history of this narrow basin between the Verdugo and San Gabriel mountains, the founding of Coronel's Rancho La Cañada caused tensions with members of the Verdugo family — the owners of neighboring Rancho San Rafael — who believed that the rights to the valley belonged to them.
That perceived slight set in motion a years-long campaign by the family to take control of the valley, a goal that was finally achieved by swapping the land on which Burbank now sits for Rancho La Cañada.
The victory would prove short-lived, however, as the rancho system would soon meet its end at the hands of the newly minted state's American administrators. The Verdugos lost most of their land in the 1860s, and the first American settlers soon began staking out homesteads in the valley.
There was soon a small community of transplanted Easterners living in La Cañada.
On the other side of the hill was a similarly composed settlement named La Crescenta. As with the battle of the rancheros a few decades earlier, proximity bred contempt, with water at the center of this conflict.
Armed ranchers guarded their zanjas, which distributed water to homesteads in both communities, to prevent poaching of their irrigation allotment.
In the 1900s, electricity brought relief in the form of electric wells, and with the stringing of power lines through the passes came trolleys from Glendale and Los Angeles. Two tracts were laid out to accommodate the demand for suburban housing: Alta Canyada and Flintridge.
These would form the nuclei of the modern unincorporated towns of La Cañada and Flintridge, respectively. In the 1960s, neighbor would once again contest with neighbor, this time in a dispute over whether the two towns should incorporate as a single city to stave off annexation by Glendale and Pasadena.
According to "A City at Last!," the official history of the cityhood saga, it took three tries and 12 years to persuade the residents of Flintridge to agree to municipal matrimony with La Cañada.
Once consolidation was agreed to, the new city removed the hyphen from its name to hammer home the indivisibility of La Cañada Flintridge, today known for its outstanding schools and affluent residents.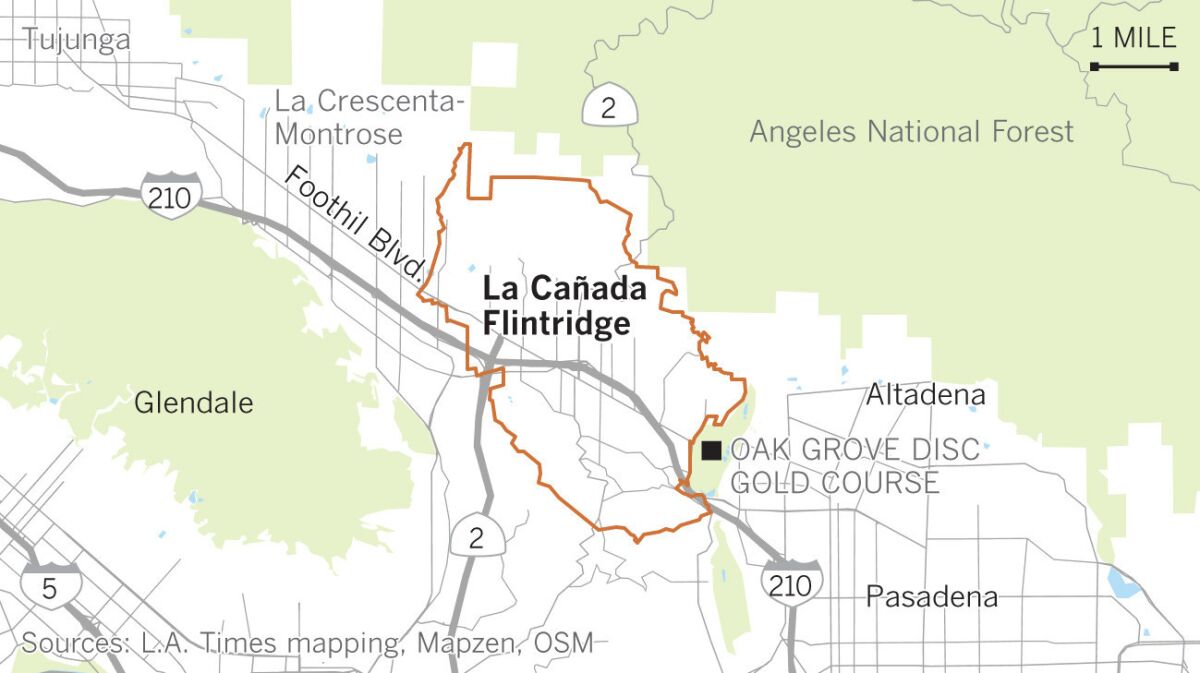 Neighborhood highlights
Valley vistas: Scenic foothills, Descanso Gardens and proximity to the Angeles National Forest give the city an appealing semirural feel.
Location: Home to NASA's JPL and close to Pasadena, Burbank and Glendale, and offering a manageable commute down the 2 freeway to DTLA, La Cañada Flintridge is a commuter's dream.
Splendid isolation: It may be close to a lot of places, but it feels worlds away, offering a nice change of pace for those who want to leave the city behind after hours.
Neighborhood challenges
Upmarket homes, upmarket prices: La Cañada Flintridge can be pricey, with listings in the most sought-after neighborhoods asking well over $1 million.
Expert insight
Matthew Littell is a residential sales agent with Podley Properties and a resident of La Cañada Flintridge. He said the city has been able to maintain a small-town feel where parents feel safe letting their children walk or bike into town, something he said is becoming rarer in the L.A. area.
"Though numerous celebrities have called La Cañada home — Vince Vaughn, Kevin Costner, Ron Howard, Miley and Billy Ray Cyrus — it still has a low-key quality that is the secret to its charm," he said.
"La Cañada has everything you need, but it is not a shopping destination drawing people from out of the area. Parking is easy, people are friendly and service is excellent."
La Cañada Flintridge offers a wide range of homes; the current inventory price range is from $700,000 to $7 million. With inventory tight, "having an advocate that is well connected and aware of upcoming homes and pocket listings is crucial," he said.
Market snapshot
In June, based on 33 sales, the median sales price for single-family homes in the 91011 ZIP Code was $1.775 million, according to CoreLogic. That was a 14.4% increase in median price over the same month the previous year.
Report card
La Cañada scores high marks for grade schools, with La Cañada Elementary, Palm Crest Elementary and Paradise Canyon Elementary each scoring at least 950 out of 1,000 in the 2013 Academic Performance Index. La Cañada High had a score of 937, and nearby Rosemont Middle scored 937.
MORE FROM HOT PROPERTY
Kim Gordon-designed oasis in Venice sells for $5 million
Former NBA player Kenyon Martin sells his home court in Woodland Hills
Modern-day supervillain lair in Hollywood Hills West seeks almost $4 million
---
The mansions, the prices, the market.
See inside amazing properties and read the latest news about housing and commercial real estate in our weekly newsletter.
You may occasionally receive promotional content from the Los Angeles Times.