Designer Steve Pallrand combines eco-friendly with elegant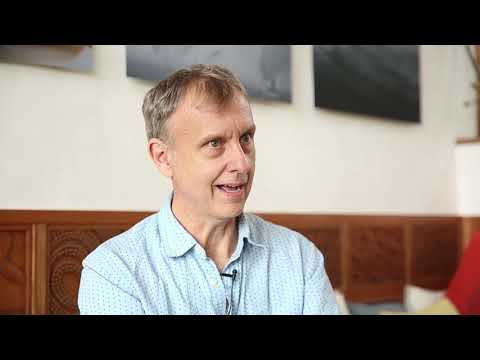 This home proves that going green doesn't mean you have to wear a sweater in a sterile, unheated environment. 
Eco-sensitive designers and builders have long used salvaged lumber or recycled fixtures. Steve Pallrand, founder and principal designer of L.A. firm Home Front Build, is pushing even further in his quest for zero net energy, drawing inspiration from smart designs of yesteryear, and our microscopic neighbors.
His CarbonShack initiative, to create green homes that preserve both the environment and residents' quality of life, started with his own 2,495-square-foot Mount Washington home as the prototype.
Instead of just focusing on operational energy savers, such as solar panels or innovative heating equipment, Pallrand said he wants CarbonShack to shift its aim to "all aspects of efficiency," and the actual way we construct our homes — "the carbon cost of the structure itself, called the embodied energy."
Pallrand and his team turned to the design of the home itself, thick insulation, airtight windows and salvaged materials.
They even altered the composition of the concrete used in the project to make it more carbon neutral, noting on their website that concrete production alone accounts for 5% to 8% of global carbon dioxide emissions.
Steve Pallrand, who founded Home Front Build over 15 years ago, is putting the finishing touches on his new home on Mt. Washington which is serving as the model for a nearly carbon-free footprint residence.
(Gina Ferazzi / Los Angeles Times)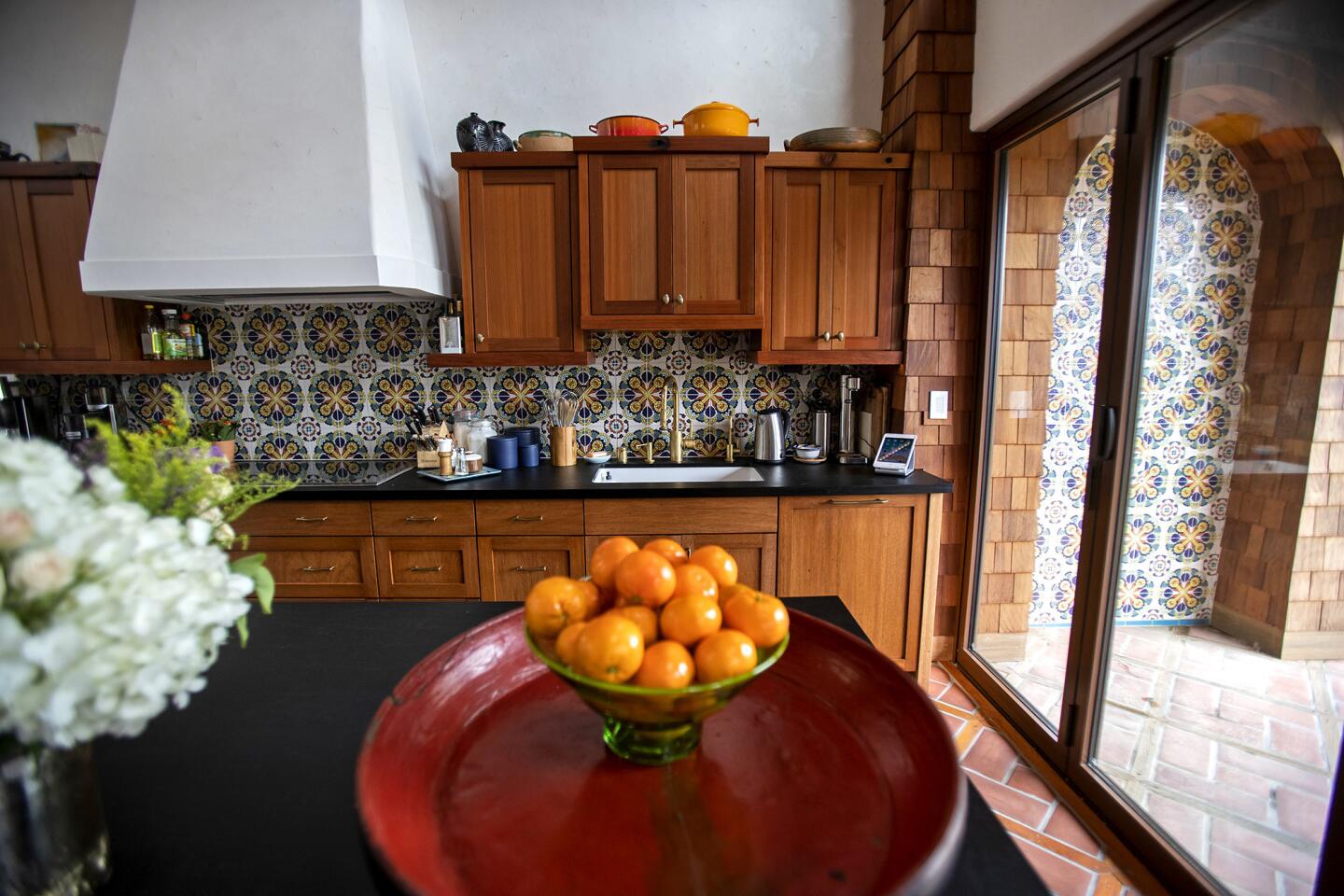 The kitchen cabinets are made from recycled redwood.
(Gina Ferazzi / Los Angeles Times)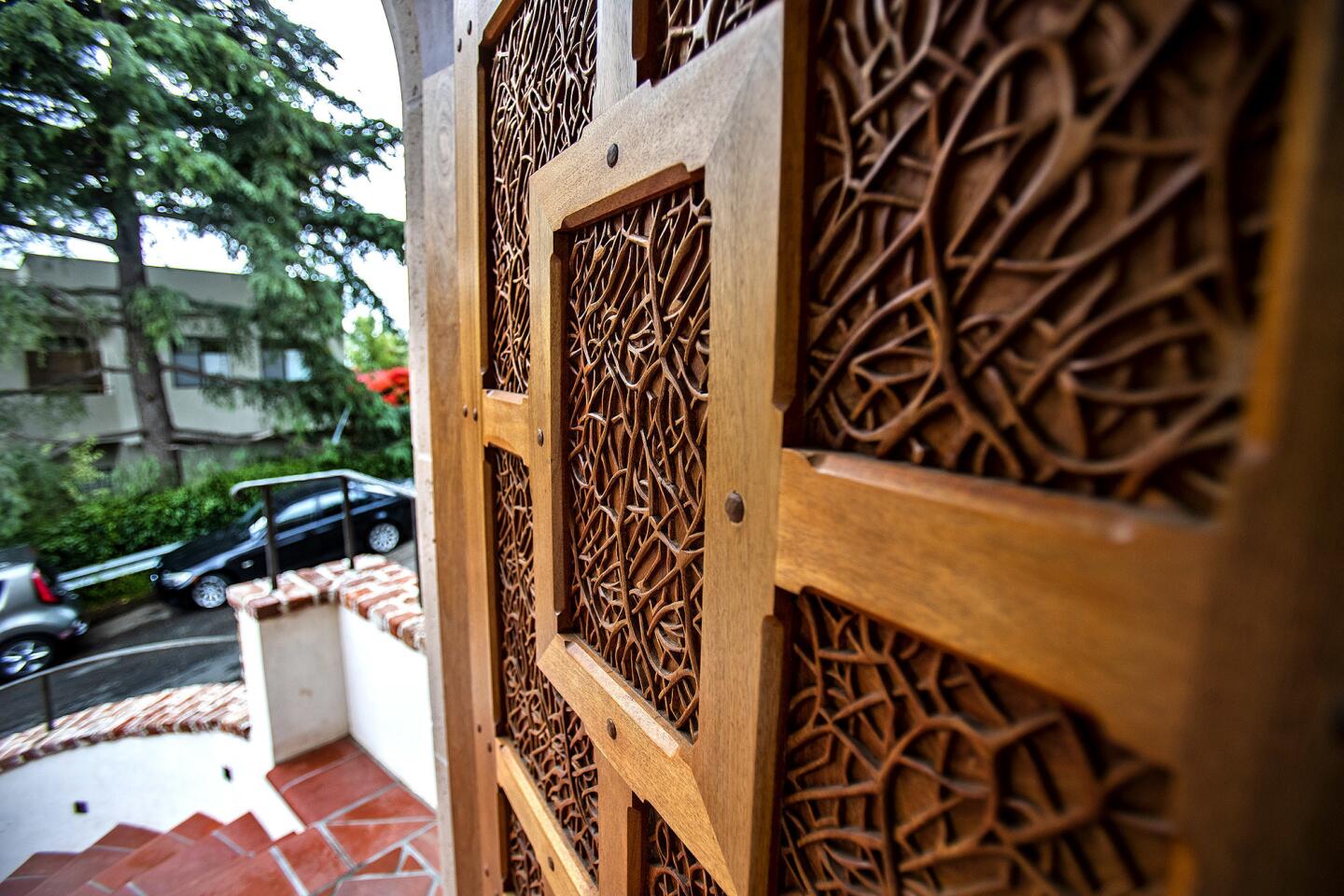 The front door is made from recycled wood using a spore design.
(Gina Ferazzi / Los Angeles Times)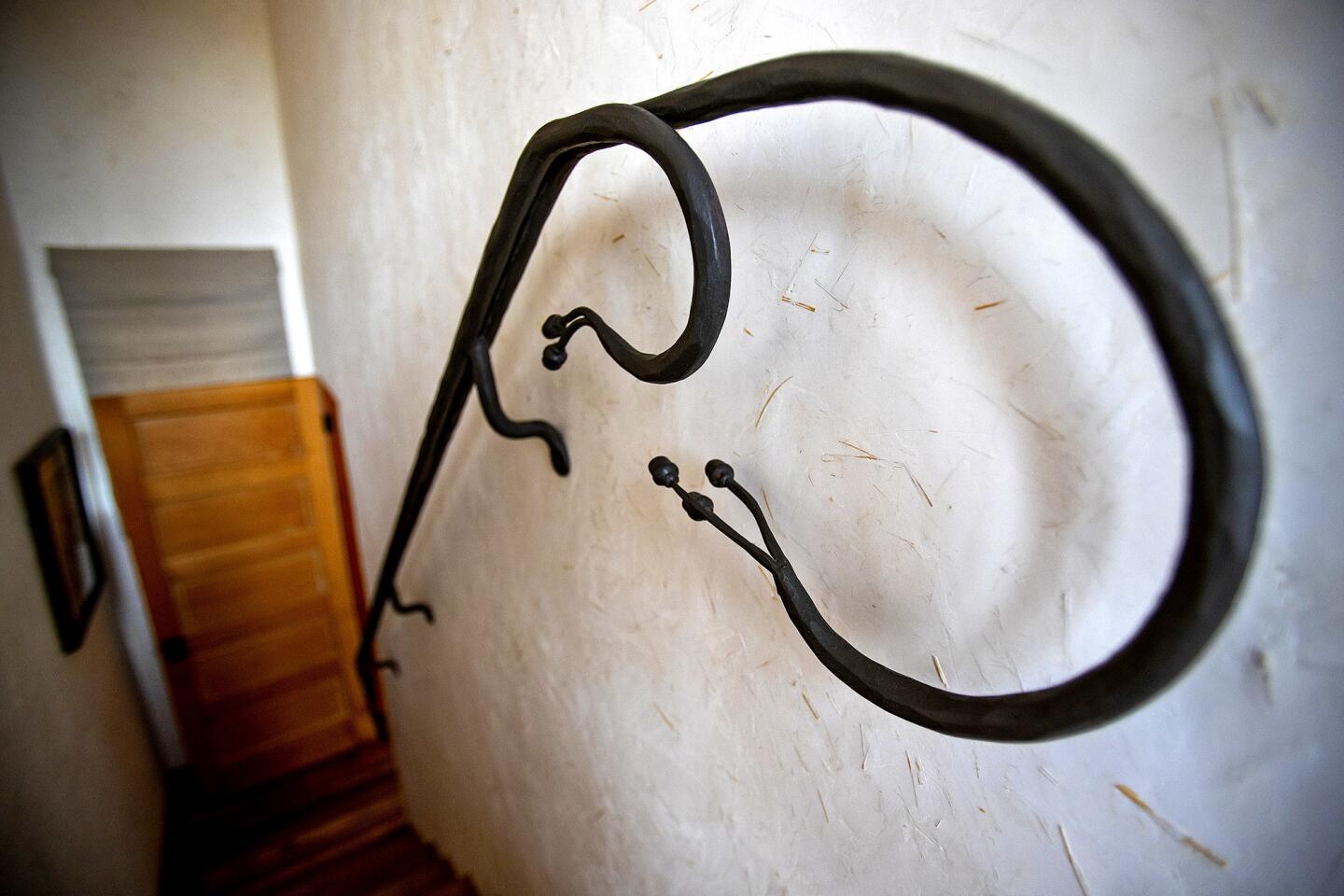 The iron railing over a second floor staircase is recycled.
(Gina Ferazzi / Los Angeles Times)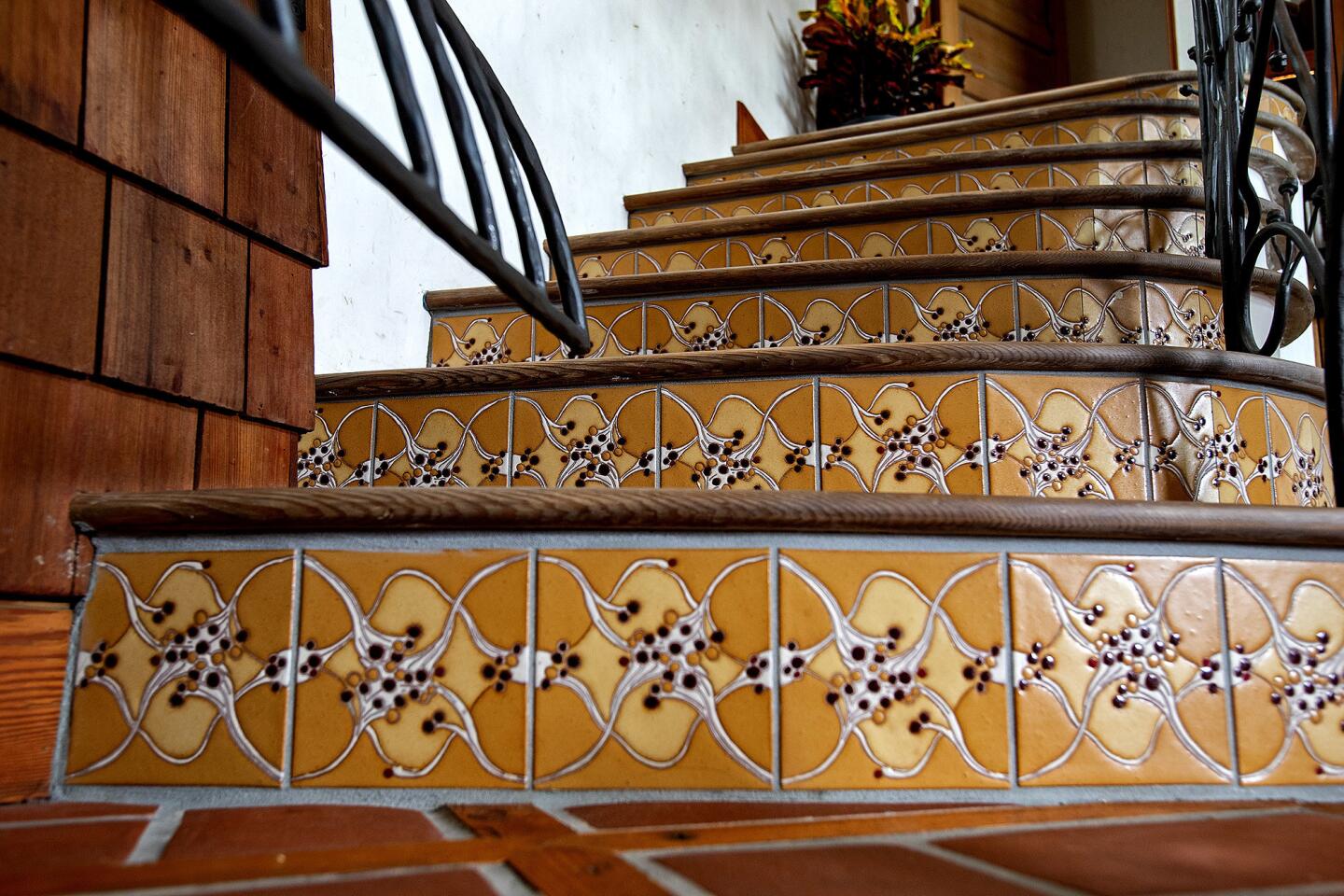 Hand-painted tiles in a spore design are on the staircase.
(Gina Ferazzi / Los Angeles Times)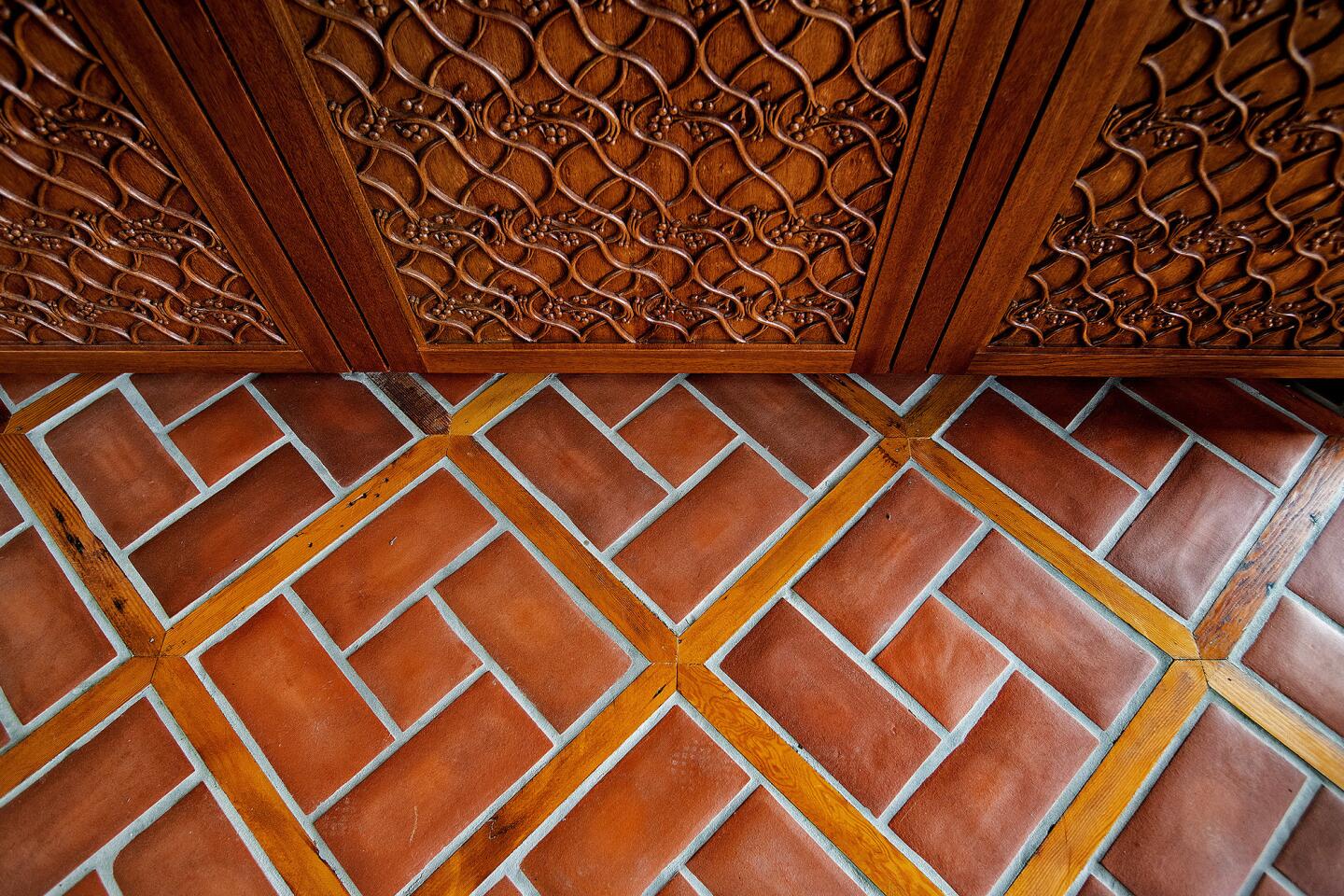 A kitchen island is made from recycled mahogany wood while the tile flooring is made into a parquet design using recycled wood.
(Gina Ferazzi / Los Angeles Times)
A second floor bedroom features recycled wood. Local straw has been embedded in the plaster walls for texture.
(Gina Ferazzi / Los Angeles Times)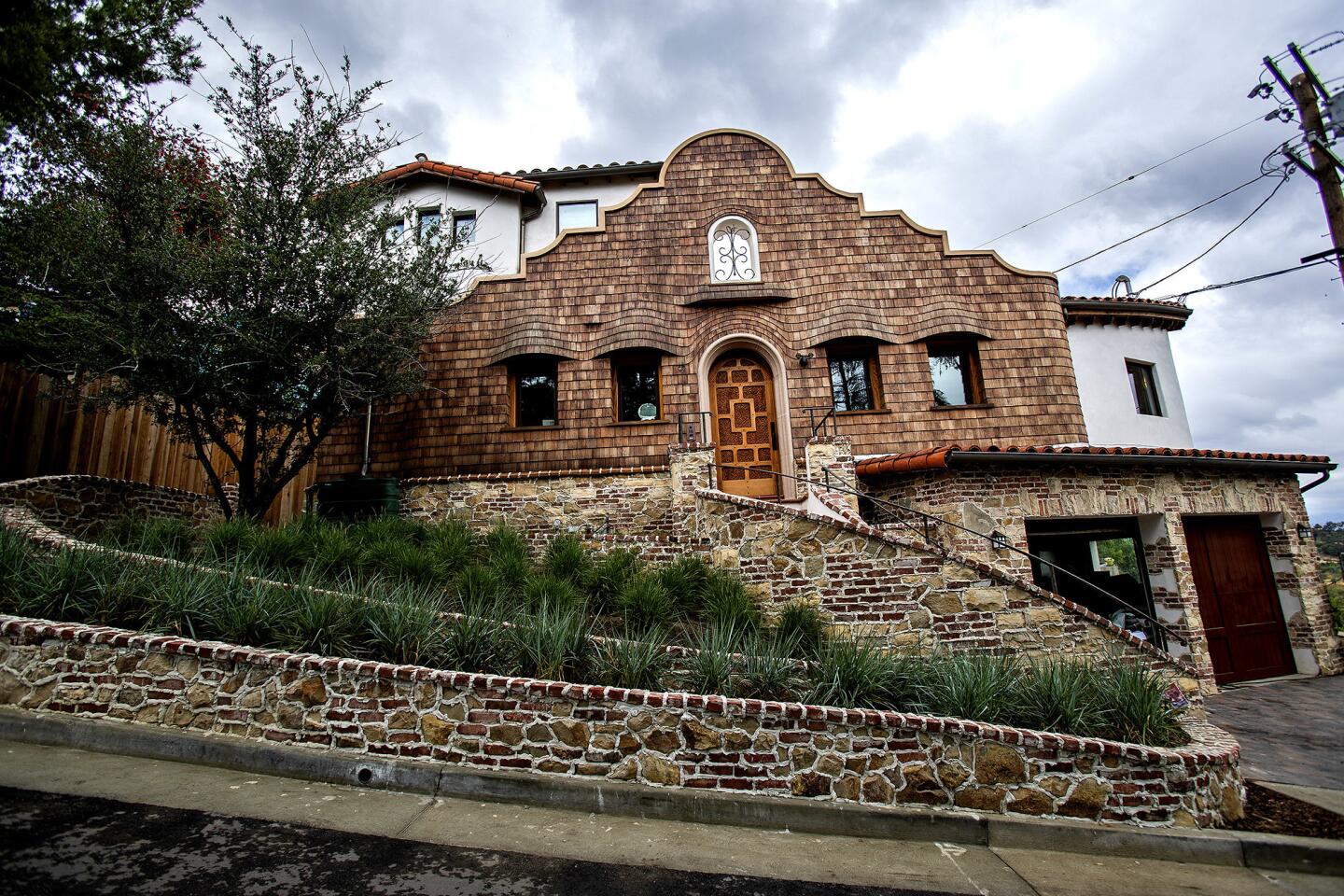 All the wood inside the home is made from previous inhabited homes, structures and bridges.
(Gina Ferazzi / Los Angeles Times)
The firm uses "beautiful, old, viable lumber, deconstructed and rebuilt within the city to reduce the carbon footprint," said Pallrand, whose own home is made of roughly 75% salvaged material including a local Craftsman house whose timber was headed for the dump.
"We took a house apart that was built in 1915 and framed and built it into a house in 2017," he said.
Wood cabinets were salvaged from old church pews made out of Philippine mahogany imported in the 1920s, while the kitchen uppers and master bedroom's redwood paneling came from a decommissioned bridge in Humboldt County that Pallrand bought and demoed four years ago.
"There are nail holes in the wood with blackness around from the oxidization of the iron. We leave it in because it adds character to this gorgeous, dense, tight-grain redwood," Pallrand said.
Long before CarbonShack, Home Front Build already used repurposed wood on restorations or additions to historic properties. One example, a Los Feliz Spanish Colonial remodel and addition, seamlessly connected the new kitchen by replicating traditional finishes so accurately, the owner's friend thought it was an "authentic, historic gem."
Homeowner and client Donald Freeman said Pallrand's remodel on his West Hollywood Spanish Revival was "creative, elegant and sensuous," offering "solutions that helped reduce our impact on the environment without the feeling we had to give anything up."
The architecture, design and build firm continually draws on the past — "when being green was a necessity, not a lifestyle choice" — for energy-efficient designs, citing on its website the thick, insulating walls of Spanish Revival homes that kept the indoors cool, or "the generous sun-shading eaves that were utilized in the Craftsman & Prairie period."
Pallrand credits the success of CarbonShack, and Home Front Build's many historic restoration projects — such as the reconstruction of the Abbey San Encino bell tower in Highland Park, destroyed in the 1994 Northridge earthquake — to the company's large, in-house team of architects, designers, artisans and tradespeople.
"We have our own people handling the foundation, stucco, plaster, cabinetry and tile," Pallrand said. "People who take the time to understand the beauty, value and worth of old plaster, framing and flooring, who bring the touch and feel of a real person to the finishes.
"People yearn for the feeling that some person made their house," he said. "You know somebody's hand made that plaster, you know that this cabinetry was carved by a person, so that there's this authenticity and emotional connection to the house."
Alfonso Garcia, who heads the stucco and plaster department, implements a straw-and-plaster technique learned from his grandfather in Mexico based on old adobe traditions. Home Front Build's environmental analyst Charlie Markowitz confirmed that adding straw (agricultural waste) to plaster also acts as a carbon sequester, lowering its overall footprint with surprisingly elegant results.
The CarbonShack website engages the public in the green conversation by openly sharing sources and offering practical tools and energy-use calculators to help people understand their carbon footprint.
And while bacteria and fungi are usually unwelcome in homes, Pallrand honors them in the CarbonShack house, recognizing their importance in nature and the symbiosis among all living things on Earth. For example, the whimsical swirls on the stair railing scrollwork actually represent fungi that decompose dead plants on the forest floor, while hand-painted bathroom tiles do not display traditional Malibu designs but rather mimic bacteria colonies that help us digest our food — all designed by Pallrand's wife, artist Rachel Mayeri.
"We moved the design paradigm to the invisible, natural world," Pallrand said. "We're talking about carbon and science, so instead of looking at flowers, like acanthus leaves on the Corinthian columns, we're looking at mold spores and mycelium networks."
He believes higher-end projects have an "opportunity to model the way forward in home efficiency and design" as they have a "higher margin to afford deeper analysis."
"Our mission is to make energy efficiency more accessible for everyone, and communicate that highly efficient houses are not cost-prohibitive," Pallrand said.
"What we're trying to do is be more sensitive, and part of that sensitivity is to see how the design and the building is imposing onto the environment," he said. "That's critical in this time of global warming — to lower our carbon footprint.
"We're beyond the critical stage," Pallrand added. "We need to face this head-on and quick."