Wall Street slips in 2023 open after ending dismal year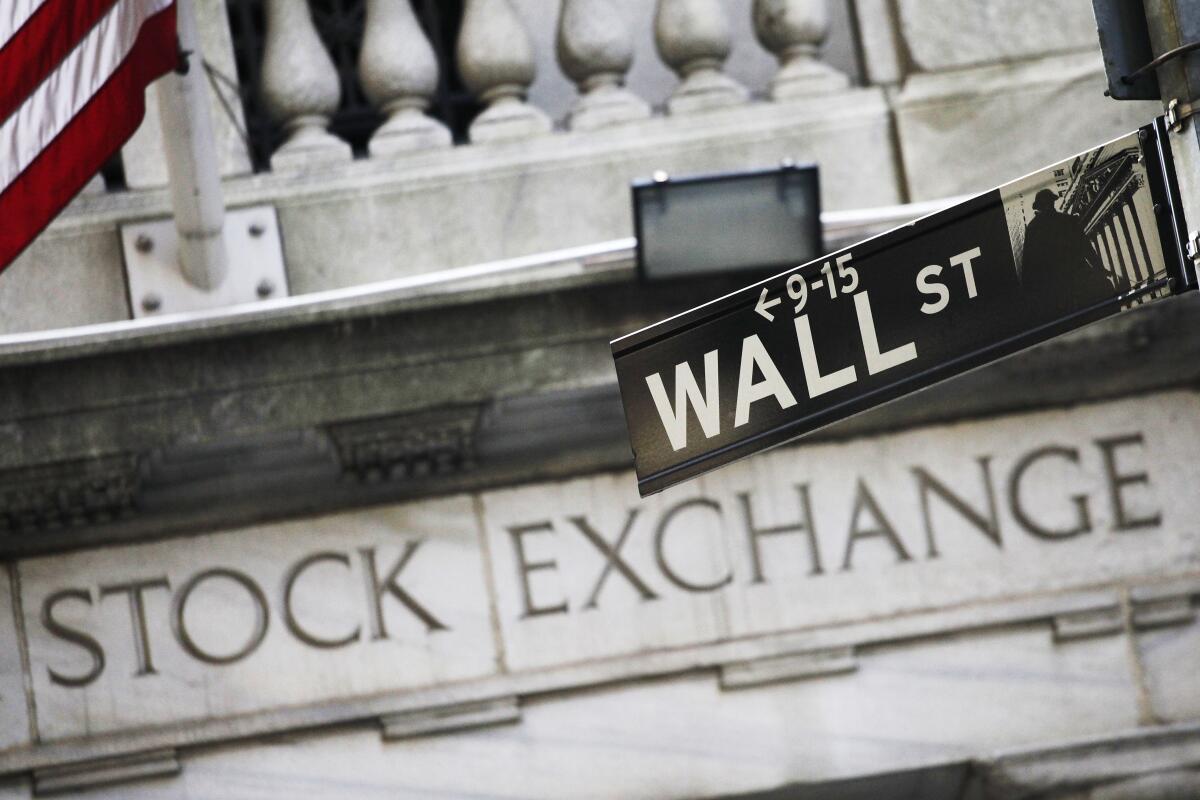 Stocks gave up an early gain and ended lower Tuesday, a lackluster first trading day of 2023 for Wall Street just days after it closed the books on its worst year since 2008.
The Standard & Poor's 500 index shed a 1% gain and finished 0.4% lower. The Dow Jones industrial average slipped less than 0.1% and the Nasdaq composite dropped 0.8%. Small-company stocks also lost ground, pulling the Russell 2000 index 0.6% lower.
Technology stocks were among the biggest weights on the market. Apple fell 3.7%, leaving its market value below $2 trillion for the first time since March 8, 2021. Shares in the iPhone maker fell nearly 27% in 2022, their first annual decline in four years amid a broad slide in technology-sector stocks.
Long-term bond yields fell significantly. The yield on the 10-year Treasury, which influences mortgage rates, fell to 3.77% from 3.88% late Friday. Stock and bond markets were closed Monday for the observed New Year's Day holiday.
Inflation has slowed sharply, so why is the Federal Reserve still intent on killing jobs and economic growth?
Investors are opening a new year with the same concerns that weighed on markets in 2022, leading the benchmark S&P 500 to plunge nearly 20% for the year, just its third annual decline since the financial crisis 14 years ago.
"With the market down 20%, things are on sale, 20% off," said Randy Frederick, managing director of trading & derivatives at Charles Schwab. "You'd think people would be willing to come in and buy a little bit, if they're long-term focused. In the short term, it's a little bit tougher."
Inflation is easing, but remains stubbornly hot, which has prompted the Federal Reserve to keep raising interest rates to slow economic growth. That has left Wall Street bracing for a recession and higher unemployment that could result from those policies.
The Fed will release minutes from its December policy meeting Wednesday, potentially giving investors more insight into its decision-making process and thoughts heading into 2023. The central bank's next decision on interest rates is set for Feb. 1.
The Fed's key lending rate stands at a range of 4.25% to 4.5% after rocketing from a range of 0% to 0.25% at the beginning of 2022. The U.S. central bank forecasts that it will reach a range of 5% to 5.25% by the end of 2023 and it currently doesn't call for a rate cut before 2024.
Investors also are looking ahead this week to several updates on the employment market, which has been a strong area of the broader economy. That has helped buffer the economy from a recession, analysts have said, but it also makes the Fed's fight against inflation more difficult and raises that risk that it could go too far and bring on a recession.
The government will release a report Wednesday on job openings for November, followed by a weekly report on unemployment Thursday. The broader and closely watched monthly report on employment, for December, will be released Friday.
"If we get a weak report, that would be a boost to the market because it might imply that the Fed will ease back a bit on the rate hikes," Frederick said.
Wall Street also is waiting on the latest round of corporate earnings reports, which will start flowing heavily around the middle of January. Analysts polled by FactSet expect earnings for companies in the S&P 500 to broadly slip during the fourth quarter and remain flat for the first half of 2023.
Energy stocks also weighed on the market Tuesday as U.S. oil prices settled 4.1% lower. Hess fell 5.1%.
Facebook parent Meta Platforms rose 3.7% to lead a rally in communications services stocks. Gains in several big banks and other financial stocks also helped keep the market's losses in check. Wells Fargo rose 1.2%.
Tesla plunged 12.2% for the biggest decline among S&P 500 stocks after the electric-vehicle maker's 2022 sales disappointed investors.
Gold producer Newmont rose 5%, the biggest gain in the S&P 500, as prices for the precious metal rose.
All told, the S&P 500 fell 15.36 points to 3,824.14. The Dow slipped 10.88 points to 33,136.37. The Nasdaq slid 79.50 points to 10,386.98. The Russell 2000 fell 10.51 points to 1,750.73.
Markets in Europe and Asia gained ground.