Amazon will start charging Prime members for grocery orders smaller than $150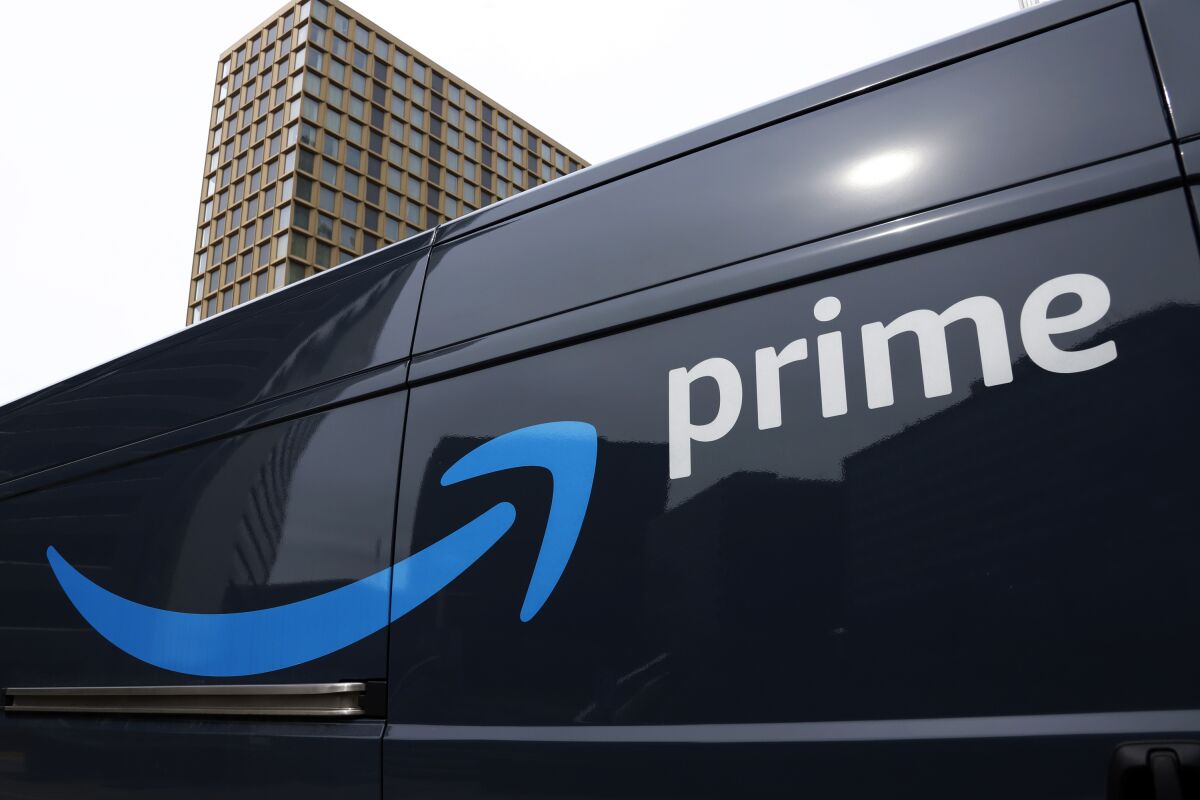 Amazon.com will start charging fees to online shoppers for grocery orders of less than $150, underscoring the challenging economics of getting food to shoppers' doorsteps.
The new fees, which take effect Feb. 28, coincide with the company's efforts to cut costs and adjust to slower growth in online shopping. Charges for the Amazon Fresh grocery delivery service in the U.S. will be $9.95 for orders of less than $50, $6.95 for orders between $50 and $100, and $3.95 for orders of $100 to $150, the Seattle-based company said in an email to shoppers.
Amazon had previously offered free grocery delivery for orders of more than $35 to subscribers of the company's $139-a-year Prime program in some locations. Members can still get free delivery if their carts total more than $150.
The company in 2021 eliminated a prior offer of free delivery for Whole Foods Market shoppers, tacking on a $9.95 service fee.
"We're introducing a service fee on some Amazon Fresh delivery orders to help keep prices low in our online and physical grocery stores as we better cover grocery delivery costs and continue to enable offering a consistent, fast, and high-quality delivery experience," Lara Hendrickson, an Amazon spokesperson, said in an emailed statement.
Inflation hasn't been this high in decades. We compiled a snapshot of prices at ten grocery chains in the L.A. area. How does your local store stack up?
"We will continue to offer convenient two-hour delivery windows for all orders, and customers in some areas will be able to select a longer delivery window for a reduced fee," he said.
Groceries are the most frequent shopping trip for most households. Amazon has long been working to crack that market, following in the footsteps of rival Walmart Inc., which grew into the largest U.S. retailer in part by adding groceries to its supercenters.
Amazon started selling groceries online in 2007. A decade later, it bought Whole Foods to jump-start its efforts.
Amazon tacked on home delivery from Whole Foods shelves, but the partnership has delivered mixed results to date. The company also operates the chain of Amazon Fresh-branded grocers, opening dozens of stores around the U.S.
Amazon and Whole Foods together account for about 4% of the U.S. grocery market, analysts with UBS said in a research note this week, making the company the nation's fifth-largest food retailer, behind Walmart, Kroger Co., Costco Wholesale Corp. and Albertsons Cos. Walmart accounts for 22% of the market, the UBS analysts estimate.
Sign up for the California Politics newsletter to get exclusive analysis from our reporters.
You may occasionally receive promotional content from the Los Angeles Times.