$335,000 pay offered for 'AI whisperer' jobs in red-hot market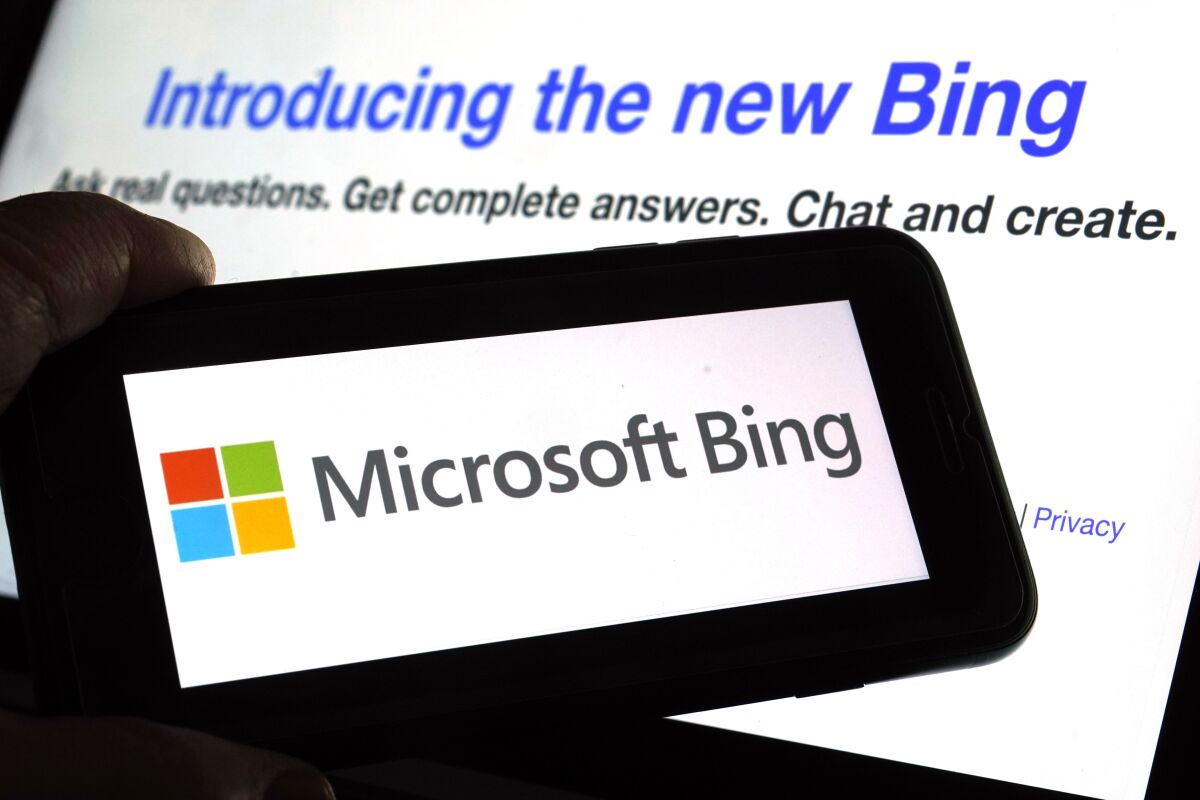 Everybody is talking about the artificial intelligence behind ChatGPT. Less noticed is a jobs market mushrooming around the technology, where these newly created roles can pay upwards of $335,000 a year.
And for many, a computer engineering degree is optional.
They're called "prompt engineers," people who spend their day coaxing the AI to produce better results and help companies train their workforce to harness the tools.
Over a dozen artificial intelligence language systems called large language models, or LLMs, have been created by companies such as Google parent Alphabet, OpenAI and Meta Platforms. The technology has moved rapidly from experiments to practical use, with firms such as Microsoft integrating ChatGPT into its Bing search engine and GitHub software development tool.
As the technology proliferates, many companies are finding they need someone to add rigor to their results.
Cover letters are notoriously hard to write. These job seekers decided to outsource the task to ChatGPT, an AI chatbot, with impressive results.
"It's like an AI whisperer," said Albert Phelps, a prompt engineer at Mudano, part of consultancy firm Accenture in Leytonstone, England. "You'll often find prompt engineers come from a history, philosophy or English language background, because it's wordplay. You're trying to distill the essence or meaning of something into a limited number of words."
Phelps, 29, studied history at the University of Warwick near Birmingham, England, before starting his career as a consultant for banks such as Clydesdale Bank and Barclays, helping them solve problems around risk and regulations. A talk from the Alan Turing Institute, a British-government funded institute for artificial intelligence, inspired him to research AI, leading to his role at Accenture.
He and colleagues spend most of the day writing messages or "prompts" for tools such as OpenAI's ChatGPT, which can be saved as presets within OpenAI's playground for clients and others to use later. A typical day in the life of a prompt engineer involves writing five different prompts, with about 50 interactions with ChatGPT, Phelps said.
It's too soon to know how widespread prompt engineering is or will become. The paradigm emerged in 2017 when AI researchers created "pre-trained" LLMs, which could be adapted to a wide range of tasks with the addition of a human text input. In the last year, LLMs such as ChatGPT have attracted millions of users, who are all engaging in a form of prompt engineering whenever they tweak their prompts.
Companies such as Anthropic, a Google-backed startup, are advertising salaries up to $335,000 for a "Prompt Engineer and Librarian" in San Francisco. Automated document reviewer Klarity, also in California, is offering as much as $230,000 for a machine learning engineer who can "prompt and understand how to produce the best output" from AI tools. Outside of the tech world, Boston Children's Hospital and London law firm Mishcon de Reya recently advertised for prompt engineer jobs.
We interviewed ChatGPT, a chatbot that has garnered widespread attention for its ability to mimic human conversation. Then we brought in experts in artificial intelligence and the arts to analyze ChatGPT's responses.
It's now even possible to buy and sell text prompts via the PromptBase marketplace, which also helps people hire prompt engineers to create individual prompts for a fee.
The best-paying roles often go to people who have doctorates in machine learning or ethics, or those who have founded AI companies. Recruiters and others say these are among the critical skills needed to be successful.
"It's probably the fastest-moving IT market I've worked in for 25 years," said Mark Standen, who runs the staffing business for artificial intelligence, machine learning and automation at Hays in Britain and Ireland. "Salaries start at £40,000," or $49,270 U.S. dollars, "but we've got candidates on our database looking for £200,000 to £300,000 a year," or $246,351 to $369,527. "Expert prompt engineers can name their price."
Google, TikTok and Netflix Inc. have been driving salaries higher, but the role is becoming mainstream among bigger companies thanks to the excitement around the launch of OpenAI's ChatGPT-4, Google Bard and Microsoft's Bing AI chatbot.
Outside of the tech world, companies in the financial, legal and insurance world are all experimenting with AI tools, a move that is also driving demand.
Bloom's Taxonomy, a framework that describes levels of thinking, is a better tool for determining AI capabilities than comparing them with humans'.
Mishcon de Reya recently advertised for a GPT legal prompt engineer to help the firm understand how large language models could be applied to legal problems.
The role is about finding out "how good are these models now? And how likely are they to meet any of the use cases?," said Nick West, a partner and chief strategy officer at the firm. "I want to get on to the front edge of technology and play around with it."
The industry's warp-speed growth is already drawing comparisons to blockchain, non-fungible tokens and crypto, which saw a jobs boom in 2021 with many firms offering hefty salaries and bonuses. Tech companies are now adding "AI" to their pitch decks to lure talent who have left or been forced out by jobs cuts in the crypto world. The jobs market may even be getting ahead of the technology.
"That might be a sign of froth," said Tom Hewitson, founder at Labworks.io, a conversation design studio which makes voice-controlled skills for Amazon Alexa in London.
So anyone interested better move fast.
Prompts "are the main way people are interacting with these tools, and therefore being good at that is of high value," said Adrian Weller, a director of research in machine learning at the University of Cambridge in England. "I wouldn't be so sure that it will continue for a long time. Don't dwell too much on the current state of prompt engineering. It's starting to evolve quite quickly."