Apple iTV may include YouTube-like video feature, analyst says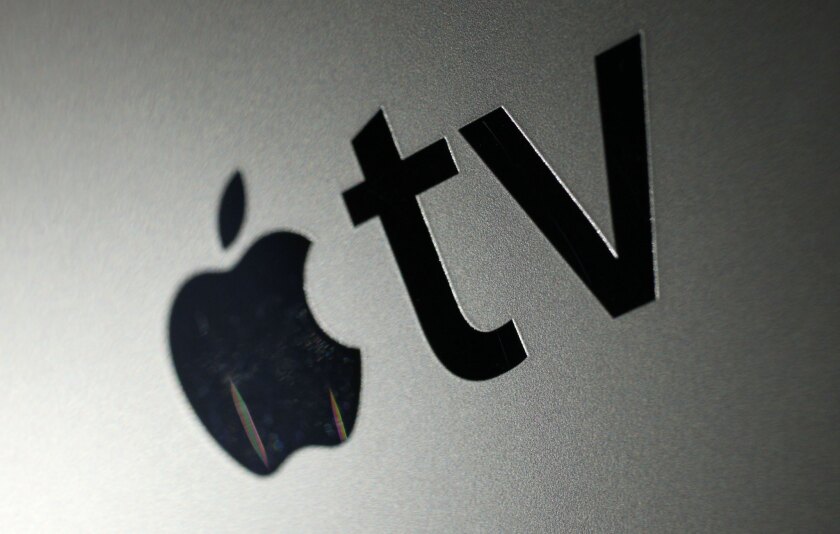 Will Apple's rumored iTV challenge Google's YouTube with a built-in video sharing service of its own? It's likely, says Jefferies & Co. analyst Peter Misek, who can be counted as a contributor to the ever-churning Apple rumor mill.
On Monday, Misek said in a note to investors that the iTV, whenever it arrives (if it arrives -- Apple hasn't confirmed such a device is on the way), will offer a "YouTube-like" feature that will enable users to easily share video online that they've produced on iPhones and iPads, according to a Bloomberg report.
Distribution of such video content will become a major focus for Apple, the report says. Apple is currently one of the leading sellers of online music, movies and TV shows through its iTunes digital storefronts.
Misek also said that Apple may also be looking at partnerships with telecommunications giants AT&T and Verizon to help provide video programming on the service, Bloomberg reported.
To get content onto iTunes, Apple signs business deals directly with television, film and music studios, rather than telecom companies.
The $99 AppleTV set-top box, from Apple, connects to the video sharing services YouTube and Vimeo, as well as the movie and TV show streaming service Netflix. Apple also produces a 27-inch PC monitor, with no TV tuner, which sells for $999.
Misek has been known to throw some flames on the iTV fire in the past. In November, the analyst said in a note to investors that the TV industry wasn't ready for what could be coming in the iTV, which he expected to arrive in the middle of 2012.
TV-industry sources with knowledge of Apple's plans told The Times that a television from Apple could arrive as early as June.
"It appears that mainstream TV manufacturers are likely to be at least six to 12 months behind in the best-case scenario," Misek said then. "Many of them lack the software and cloud capabilities as well as the innovative cultural elements to effectively compete."
An Apple-built television has been rumored for more than a year, with much of the speculation focusing on how users would interact with the TV set -- possibly through voice commands or motion-sensing control features.
If Misek can be considered a member of the Apple rumor mill, so too can the late Steve Jobs.
In a biography of the Apple co-founder and longtime CEO, Walter Isaacson quoted Jobs as saying that he had figured out an approach to TV that he thought would disrupt the $100-billion television industry.
"I'd like to create an integrated television set that is completely easy to use," Jobs told Issacson in his book titled simply "Steve Jobs."
"It would be seamlessly synced with all of your devices and ... will have the simplest user interface you could imagine. I finally cracked it," Jobs said.
RELATED:
Apple iTV: Rounding up the rumors
Apple iPad 3 rumors: From feasible to far-fetched" href="https://latimesblogs.latimes.com/technology/2012/01/apple-ipad-3-rounding-up-the-rumors.html" rel="bookmark">Apple iPad 3 rumors: From feasible to far-fetched
CES 2012: No-show Apple looms large at Las Vegas show
---