Facebook paid kids to download app that monitors their online activity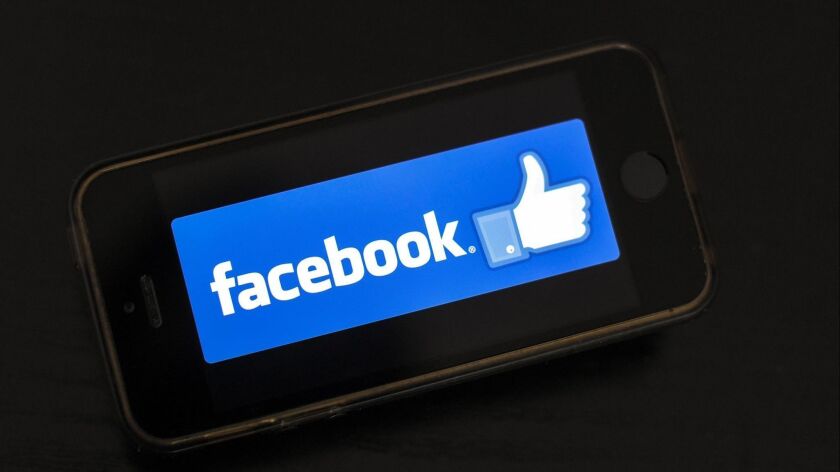 Facebook Inc. has faced congressional panels, government fines and mounting public pressure over its use and handling of private user data.
On Wednesday, after a report said the company had been paying people — some as young as 13 — $20 a month to install a research app on their phones that collects intimate information about their online behavior and communications, Facebook caught flak from a novel regulator: fellow tech giant Apple Inc.
Apple said Facebook had exploited Apple's enterprise developer program, a program through which companies can offer apps to their own employees without first submitting them to Apple for review. Paying non-employees to access an app that way was a "clear breach" of the two companies' agreement, Apple said in a statement, and kicked Facebook out of the program.
Apple's move in effect shuts down Facebook's internal apps — such as those that Facebook employees use to reserve seats on company buses or see the day's lunch menu — and severely limits the social media giant's ability to internally test out new versions of its iOS apps, which include Instagram, Facebook and WhatsApp.
"Any developer using their enterprise certificates to distribute apps to consumers will have their certificates revoked, which is what we did in this case to protect our users and their data," Apple said in a statement.
The nature of the data-collecting app was not secret, Facebook said Wednesday.
"It wasn't 'spying' as all of the people who signed up to participate went through a clear on-boarding process asking for their permission and were paid to participate," the company said in a statement.
Facebook added that less than 5% of the data-collecting app's users were teens, who signed parental consent forms. It declined to say how many young users there were.
According to the original report on Facebook's research practices, published in TechCrunch, the app could have given Facebook access to a young person's emails, web browsing activity, instant messages, photos and videos sent to contacts, and location data. In some ads for the app displayed on Instagram and Snapchat, teens were targeted to participate in a paid social media research study, and if they tried to sign up they were asked to get a parent's approval through a web form.
Following the TechCrunch report, Facebook said it was shutting down the app to Apple customers. Facebook did not respond to questions about whether it is still operating the same app for Android users.
Last year, Facebook yanked a data security app called Onavo from the app store after Apple ruled it violated its data collection policies. Onavo, which was billed as a virtual private network designed to keep users safe from malicious websites, enabled Facebook to track and analyze users' phone activity, the Wall Street Journal reported, giving the company insight into rival apps and new software offerings.
Facebook's latest data-related issue, and Apple's swift response, come on the heels of Apple's own privacy scandal. On Monday, tech news website 9to5mac reported on a bug in Apple's FaceTime video-calling app that allowed users to eavesdrop on one another. The bug let callers remotely control the microphones and cameras of devices they called, getting audio and video even if the recipient didn't accept the call.
Soon after that report went public, Apple removed the group-call feature that contained the bug and said it was working on a fix. At least one lawsuit has been filed in response, in which Houston-based attorney Larry Williams II is alleging negligence, misrepresentation and fraudulent concealment of the bug, among other things.
Also on Wednesday, Facebook reported robust fourth-quarter earnings, revenue and user growth that handily beat Wall Street expectations. Its profit of $6.9 billion, or $2.38 a share, was up 61% from the same quarter a year earlier — growth that came despite heavy spending on safety and security. Revenue increased 30% to $16.9 billion. And the social network's number of monthly users grew 9% to 2.32 billion.
Facebook reported its earnings after the close of markets. Its shares, which climbed 4.3% on Wednesday to close at $150.42, jumped an additional 12% in after-hours trading.
The Washington Post and Associated Press were used in compiling this report.
---