The skeptic's guide to smart home gadgets
Before you buy any "smart" gadgets, make sure they're not dumb.
This holiday season, a third of Americans plan to buy a smart home device, according to the Consumer Technology Assn. And nearly half of Americans use digital voice assistants, according to the Pew Research Center.
But just hooking up the internet to a door lock, kettle or dog bowl (yes, that's a thing) doesn't make it smart. The trick is figuring out which ones are worth the cost, trouble and inevitable security risks.
Any gadget you install in your house should work with software from multiple tech giants. And it should be made by a company with years of experience in homes, or at least with top-notch customer support.
The good news is some of these connected gadgets are now actually awesome. I picked five smart home devices that are genuinely useful enough that I've given them as a gift … including to myself.
1. Ring Video Doorbell 2, $200
Why it's useful: Who's at your door? The Ring is a doorbell that doubles as a Wi-Fi security camera, so you can watch, hear and talk to whoever's there through an app — even if you're not at home. It alerts your phone with a live feed when somebody presses the bell, or any time somebody comes near. No rewiring required. The Ring at my house caught package thieves and vandals, and produced video evidence I gave to the cops.
The downsides: To review, share and store video clips for 60 days requires a $30-per-year subscription. If your existing doorbell isn't powered, you'll have to charge the Ring's battery every six to 12 months.
Why it's the best: There are lots of video doorbells, but the Ring has solid customer service, delivers on its promises and works with other home devices, including Amazon's Echo Show. ("Alexa, show me who's at the front door.") The Ring app also lets you share clips and alerts about criminal activity with neighbors who also own a Ring.
How it handles security: Ring encrypts your video. In 2016, researchers discovered a flaw in the first-generation Ring doorbell that could have let hackers access a home's Wi-Fi network. Ring issued a patch and says it updates doorbell software automatically.
2. Lutron Caseta Light Switches, $80 for starter kit
Why it's useful: OK, switches aren't exactly an exciting present. But these Lutron Caseta ones only look like regular dimmers — they've actually got superpowers to turn on and off via app, remote or voice command. That's useful for safety: You can program your porch light to come on after sunset, or set lights to random when you're on vacation. They're also a convenience — like when you just say "good night" to Siri and watch the whole house turn off at once.
The downsides: I needed to hire an electrician to install my Caseta switches, though it's certainly possible to do it yourself. Caseta also requires a hub (included in its starter kit) attached to your home router.
Why it's the best: The Lutron switches require more effort up-front than stand-alone connected bulbs like the Philips Hue. But Lutron's tech is rock-solid reliable — and allows you to still turn off lights the old-fashioned way, with a light switch. It also plays well with Apple HomeKit, Alexa, Nest, IFTTT and more.
How it handles security: If your home's internet goes out, Caseta switches still work. Lutron does penetration testing for hackers and automatically pushes updates to your hub, but it wouldn't say whether its systems have ever been breached.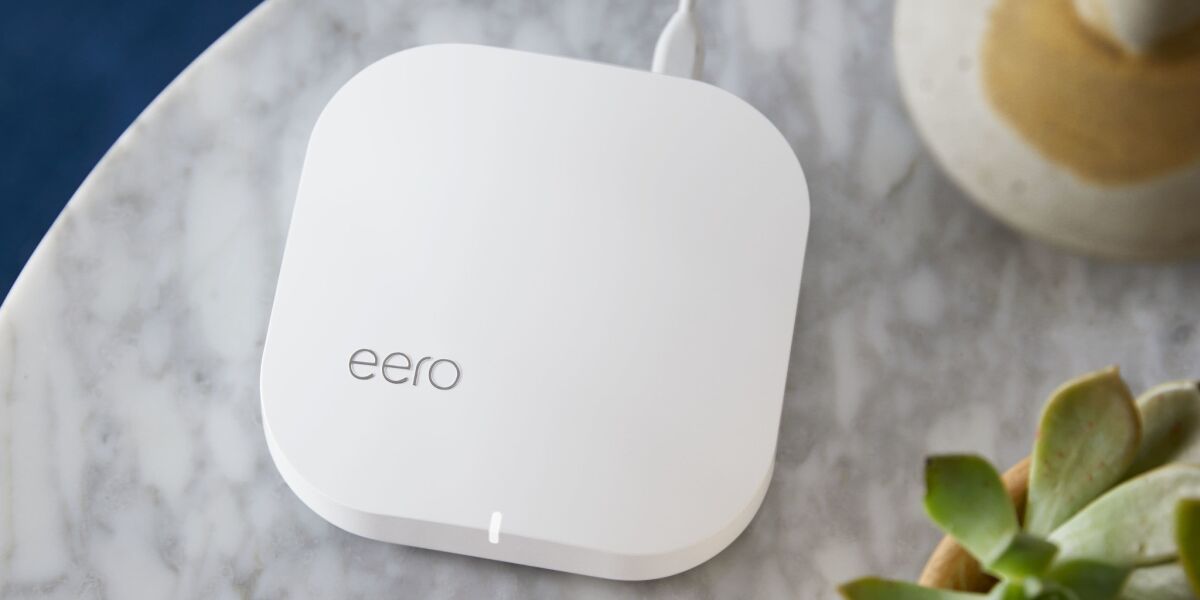 3. Eero 2nd Generation Mesh Wi-Fi Router, $300 for two-hub pack
Why it's useful: Eero solves the No. 1 home tech problem: bad Wi-Fi. The reason your Netflix stutters is there are corners in your house that one poor, overworked router just can't reach. Eero uses multiple hubs to create a "mesh" that spreads the internet all over. That's a lifesaver in big houses or ones (like mine) with walls filled with metal, plaster and other materials that act like kryptonite for radio waves.
The downsides: Eero is pricier than stand-alone routers and also mesh systems like Google Wifi and Netgear Orbi. If you want Eero's hubs to work well, you also can't hide them under a stack of old People magazines — they need to be out in the open. (Fortunately, they're pretty.)
Why it's the best: Eero is the simplest home gadget I've ever tested. Other routers may be a little faster or have more features, but Eero is reliable and offers solid customer service. It also now offers a security service, called Eero Plus (for $100 per year), to detect and stop hackers, and help you manage passwords, combat malware and access a VPN when you're on the go.
How it handles security: Eero uses the cloud to give you remote control over your network and to ensure performance, but it doesn't log or store where people go on the internet. And the cloud lets Eero quickly update your hardware when security problems come to light.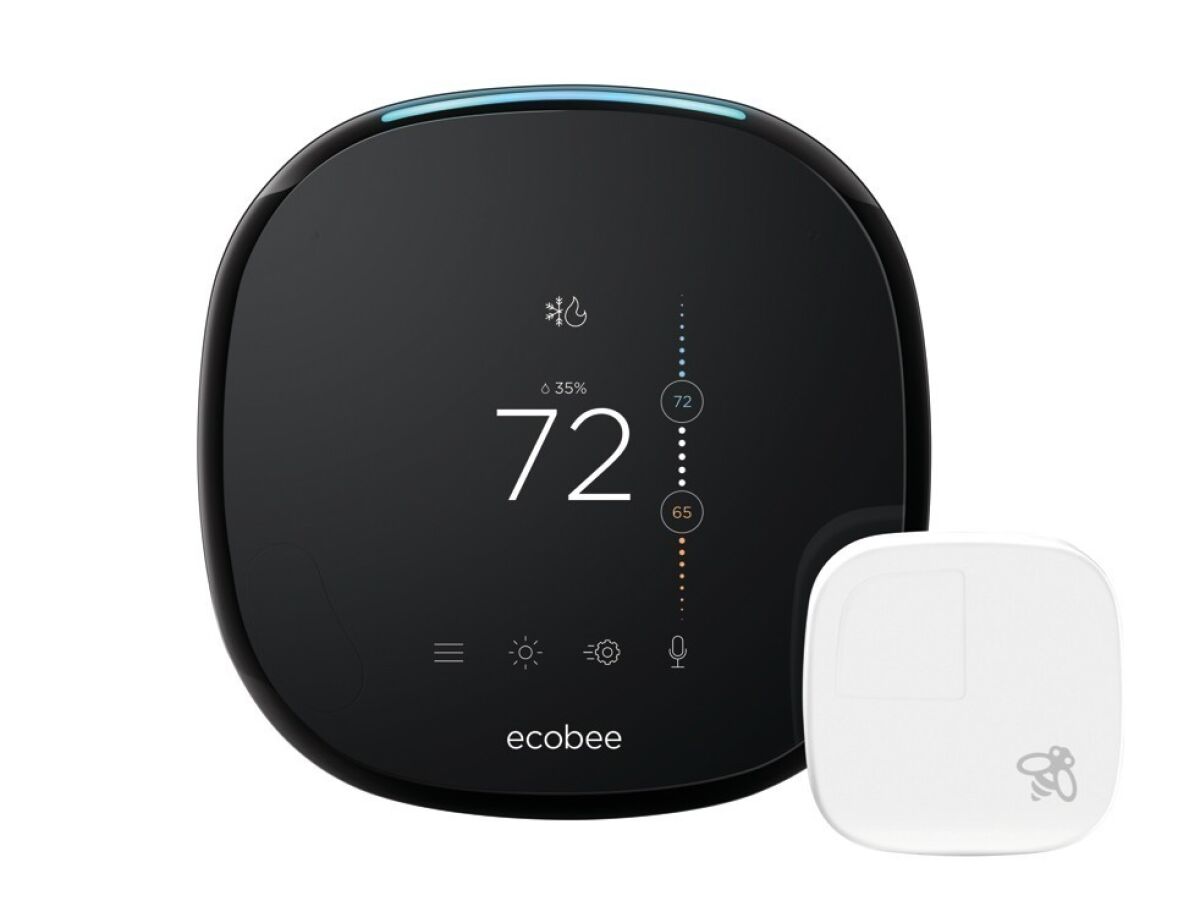 4. Ecobee 4 Thermostat, $250
Why it's useful: Baby, it's cold outside … and in that room at the back of your house. The Ecobee 4 thermostat uses sensors to keep track of which room you're in and what the temperature is there — and then makes adjustments accordingly. It's smart enough to proactively compensate for a cold snap, and it should also be more energy efficient than an old-fashioned thermostat, though your savings may vary.
The downsides: You get one room sensor in the box, but extras cost $80 each. Your installation experience may vary: To make the Ecobee 4 work with my extremely ancient heating system, I had to buy a $15 external AC transformer.
Why it's the best: Google-owned Nest makes the most well-known learning thermostat, but the Ecobee 4 beats it with the room-sensing tech and a few other features. It's got Alexa built into a speaker and microphone on the thermostat, so you have one more spot in the house to chat with your favorite virtual lady friend. And Ecobee works with lots of different smart home software, including Apple HomeKit and Google Home.
How it handles security: The Ecobee 4 works even without an internet connection. The company performs security audits and says its products haven't suffered from any known breaches.
5. Sonos One Multi-room Speaker, $200
Why it's useful: Talking speakers are all the rage, but most priced under $200 don't sound fantastic. The Sonos One does, and it has the ability to switch its voice between either Amazon Alexa or Google Assistant. The Sonos One can also join other Sonos wireless speakers that come in many sizes and shapes to fill every room with music.
The downsides: The Sonos One costs twice as much as the new Amazon Echo and Google Home. Support for Google Assistant, along with Apple AirPlay 2, won't arrive until 2018. And some of its Alexa voice commands are unintuitive, but that should hopefully improve over time.
Why it's the best: The One is the connected speaker to beat right now because of its neutral status in the talking AI wars and Sonos' years of experience making great-sounding wireless speakers.
How it handles security: Sonos offers frequent free software updates. Like the Amazon Echo, there's a button on top that stops its microphone from listening.
Fowler writes for the Washington Post.