23andMe suspends health-related genetic tests after FDA warning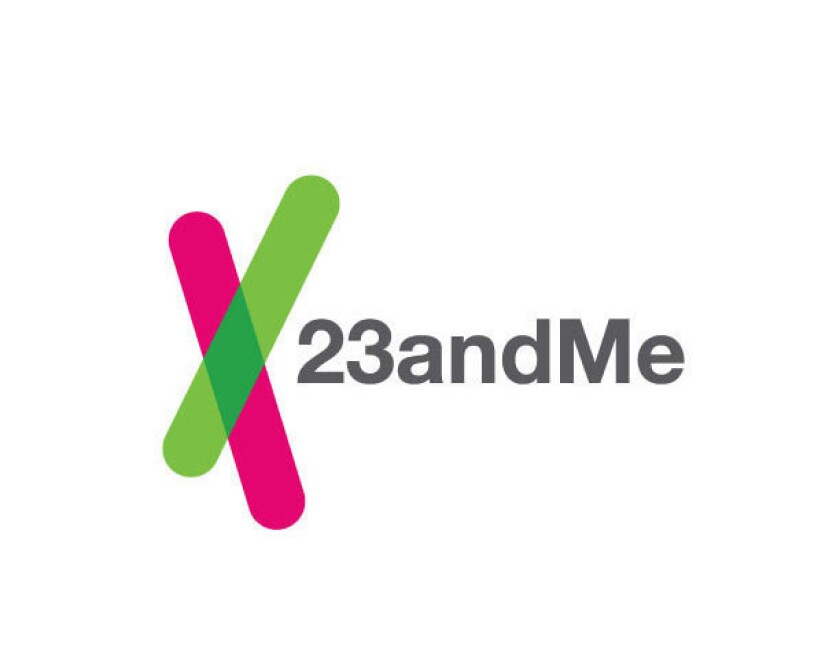 23andMe, the Google-backed personal genetics company, said it would no longer offer health-related results from its genetic tests to customers after a recent warning from federal regulators.
The move comes about two weeks after the Mountain View, Calif., start-up received a letter from the U.S. Food and Drug Administration. The agency warned 23andMe to stop marketing its genetic tests because the company didn't have regulatory approval from the FDA.
Founded in 2006, 23andMe sells a personal genetics test for $99. Customers submit a saliva sample and receive a slew of personal information based on their DNA, such as ancesty composition and risks for certain diseases.
23andMe made the announcement on Thursday evening in a news release and a blog post by co-founder and Chief Executive Anne Wojcicki. It also updated its homepage; visitors must now read through the recent changes before they can enter the site.
In the blog post, Wojcicki said the start-up was "committed to finding the right regulatory path for our customers."
"I am highly disappointed that we have reached this point and will work hard to make sure consumers have direct access to health information in the near future," she said. "Our goal is to work cooperatively with the FDA to provide that opportunity."
According to 23andMe:
• Current 23andMe customers who received health-related results before Nov. 22 will continue to have access to that information.
• Customers who purchased kits before Nov. 22 will still receive health-related results.
• Customers who purchase or have purchased 23andMe's Personal Genome Service on or after Nov. 22, the date of the warning letter from the FDA, will receive ancestry information, as well as their raw genetic data without interpretation. These new customers may receive additional health-related results in the future, dependent upon FDA marketing authorization. Customers who purchased kits on or after Nov. 22 will be eligible for a refund.
23andMe said it would email refund instructions to eligible customers.
Last month, the FDA sent 23andMe a warning letter saying it was "concerned about the public health consequences of inaccurate results." The FDA said 23andMe's product constitutes a medical device that must be approved by the agency.
Within days of the FDA's warning, a class-action lawsuit was filed against 23andMe claiming its ads are misleading and its results are not scientifically supported.
23andMe has been closely watched because of its role as a pioneer in the personal genetic-testing space -- and because Wojcicki recently separated from Google co-founder Sergey Brin. The pair only recently made their split public.
Google is one the firms that have provided venture capital to 23andMe.
ALSO:
23andMe designer baby patent called 'a serious mistake'
FDA tells 23andMe to stop marketing genetic-testing kits
Flash iPhone case could be the savior of your night pictures
---
Your guide to our new economic reality.
Get our free business newsletter for insights and tips for getting by.
You may occasionally receive promotional content from the Los Angeles Times.