Amazon may offer Kindle checkout system this summer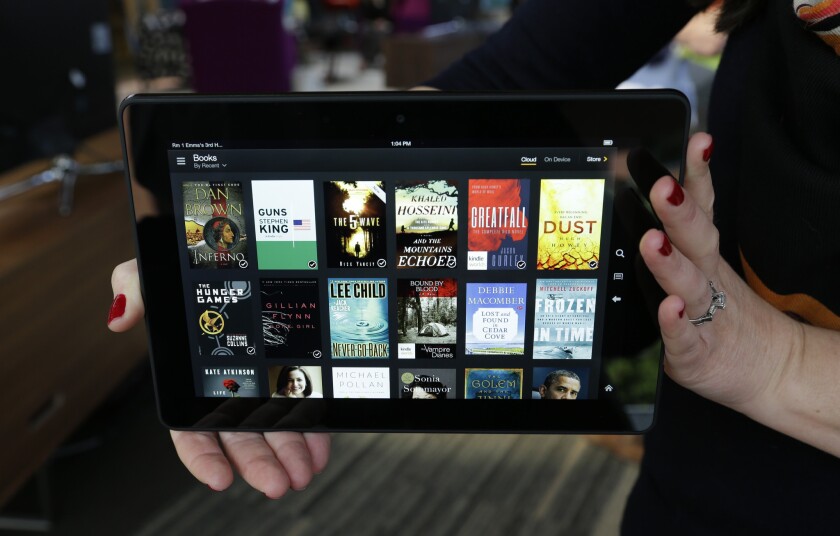 Amazon.com is reportedly planning to offer small and mid-size retail businesses a checkout system that would use the company's Kindle tablets to process payments, a report Wednesday said.
The Seattle online retailer could have the checkout system ready to roll out as early as this summer, according to the Wall Street Journal, which cited unnamed sources.
Although the plan could still be delayed, changed or canceled, the Journal said Amazon has been putting the system together thanks to engineers it hired and technology it purchased last year from GoPago, a startup that used to offer checkout systems that connected to smartphone apps to work. GoPago is now owned by DoubleBeam Inc.
PHOTOS: Google unveils new Glass frames
Amazon has no experience when it comes to brick-and-mortar retailing, but the company does have the credit card information for more than 230 million users. That's more than PayPal, which has 142.6 million credit cards.
With so many credit cards on file, Amazon may be able to come up with a way to speed up payments or increase businesses' sales.
However, the company is entering a busy market. Besides PayPal, Amazon would have to face off with VeriFone Systems Inc. and NCR Corp., two traditional checkout systems. Additionally, Square is a startup that has been making waves in the market and could pose a challenge to Amazon.
Amazon could not be reached for comment.
ALSO:
The Internet of Alcohol Things is coming at last
Smartphones reach milestone: 1 billion shipped in 2013
AT&T continues T-Mobile spat, offers new, existing users $100 credit
---